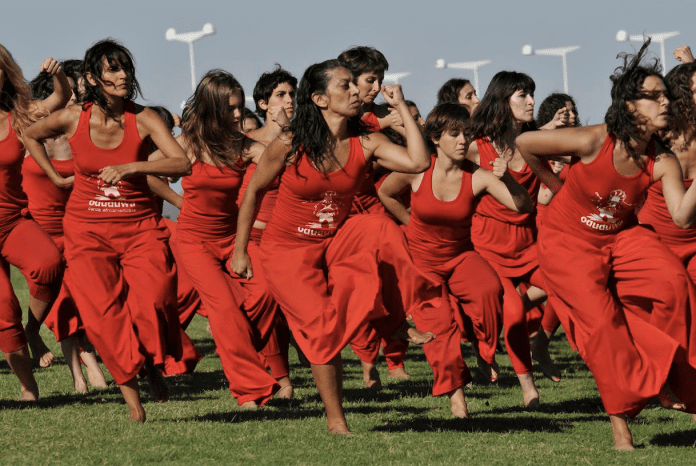 When:
2023-01-29T00:00:00-08:00
2023-01-30T00:00:00-08:00
Where:
https://bit.ly/3CwmCkO

Contact:
CASCADIA International Women's Film Festival
3605430149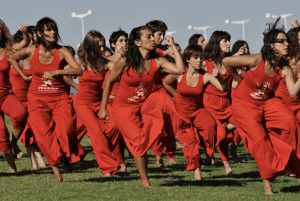 CASCADIA, in partnership with Kuntz and Company's dance film series, presents an encore online screening of "Piedra Libre" the Argentine documentary by Directors Alejandra Vassallo and Pia Sicardi. It will be available for two consecutive weekends starting Thursday, January 19 – Sunday January 21 and again Thursday, January 26- Sunday, January 29.
The film is a powerful and beautifully filmed story about the Argentine dance company, Oduduwa Danze Afrioamericana, that each year for the past several years has taken part in the Memory Day March for Truth and Justice in Buenos Aires. The March is done to remember and honor the 'disappeared,' those who were killed or vanished without explanation during the authoritarian military regimes of Argentina in the 1970s and early 1980s. The dance company members are joined for this event by other women from the community who find dance as a means to express their memories and demand for social justice for those who 'disappeared.'
Directors Vassallo, a women's historian as well as a founder of Oduduwa Danza Afroamericana, and Sicardi took seven years to make the film. It's an exceptional exploration of the creative process involved and the Afro-Cuban ancestral dance form, the Orisha. The film follows six dancers journey of memory in search of justice and truth, through this enthralling ancestral dance.
Tickets are $10 and available at https://bit.ly/3CwmCkO.
Purchasers have four days to complete the film once they have opened and started it.
Film trailer here: https://youtu.be/tEO9lA34wUU