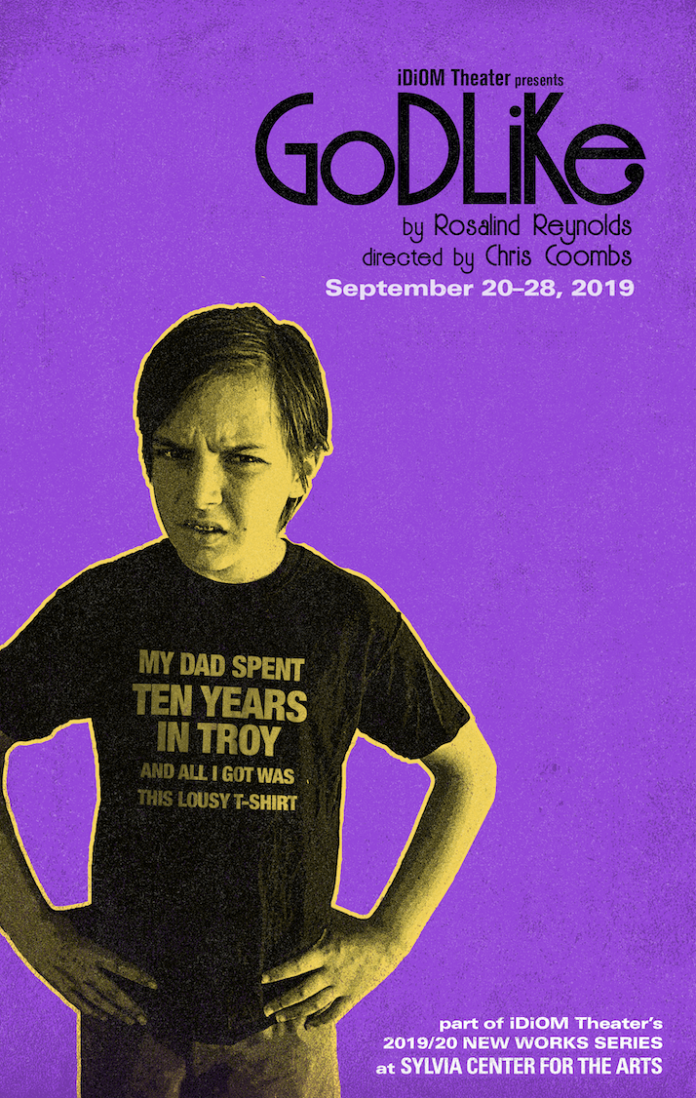 When:
2019-09-27T19:30:00-07:00
2019-09-27T19:45:00-07:00
Where:
Sylvia Center for the Arts
207 Prospect St
Contact:
iDiOM Theater
360-305-3524
A COMICAL SPIN ON THE EVENTS OF THE ODYSSEY, WRITTEN BY 2019 SERIAL KILLERS FINALIST ROSALIND REYNOLDS, AND DIRECTED BY LONG-TIME IDIOM THEATER ACTOR CHRISTOPHER COOMBS
The Greek heroes are finally home from Troy, but their re-entry to domestic life has not been easy. Between murder, revenge, betrayal, disappointment, and lingering mistrust, these royal families put the ??? in dysfunctional. Can counseling help them patch up their rocky relationships before it's too late? An unconventional therapist is determined to try – although she may have an agenda of her own.
A modern twist on ancient legends, Godlike is about salvaging relationships, rekindling sparks, and learning to let go. Because in the end, not all relationships can be salvaged, even when the gods are helping.
*Especially* when the gods are helping…
PERFORMANCE SCHEDULE:
(All shows doors at 7:00pm, curtain at 7:30pm)
Friday, September 20
Saturday, September 21
Thursday, September 26
Friday, September 27
Saturday, September 28
ADMISSION:
Free for iDiOM Theater Season Passholders
$9 for Sylvia Center members (learn more at https://sylviacenterforthearts.org)
$12 for General/non-members
$6 for students (with valid student I.D.)