Marie Songer grew up in Ann Arbor, Michigan, and remembers drawing constantly, from an early age. By the time she reached high school, she'd surrounded herself with a group of artists who were also constantly creating. It was a crew steeped in the 'do-it-yourself' ethos of punk rock, and produced paintings, comics, zines, stencils, local music flyers, album covers, and performance art. Songer credits her creative outlets with getting her through school. "It was the only class I did well in," she says, "and that's probably what allowed me to graduate: my art class A's."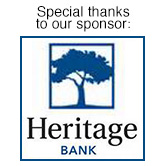 Songer developed a rather unusual working style that involves what she describes as "a ton of weed." She would sit with her portable stereo directly in front of her, pointed right at her ears, and blast grindcore, a mercilessly fast and intense blend of punk and metal music. Whatever needed to come out would fill the page; the resulting "little sketchbook of creepy punk rock drawings" became the portfolio that got her into college.
Studying Art in Chicago
Songer attended the School of the Art Institute of Chicago, an institution that traces its roots back to 1866, and has been called the "most influential art school" in the United States.
"It's very freeing. They had you choose a major, but you could basically take any type of classes you wanted. So I took all of the weirdest classes I could," Songer says. "I did metal smithing and foundry, and I took a yarn making class, I took anatomy drawing twice, and each semester our class spent a day doing life drawings at a morgue."
She also took a class that traced the history of art and design within the genre of punk rock, as well as three semesters of a class called Avant-Gardening. It focused on different types of urban foraging and gardening, and taught skills like making kombucha. The idea was to encourage students to rethink the landscape around them, and the ways they could interact with it. "I spent a lot of semesters in art school drawing corpses and making kombucha," says Songer.
She also rethought the way she thought about herself, including her mental health. When she first reached out for help, she was handed a list of diagnoses and did her best to work with them.
"Having art projects to work on, and process mental and emotional issues, was interesting. I think that if I had been studying any other major, I might not have made it, because I wouldn't have had the outlet," she says. Later she found a woman she describes as "a great therapist," who looked past her symptoms and helped Songer create a set of tools to relieve past stress, and create more happiness in the future.
Moving to the West Coast
It turned out that the future would take Songer to Kwantlen Polytechnic University in Surrey, British Columbia, where she studied environmental protection technology. But when she graduated in the winter of 2019, rather than finding a whole new world opening up to her, she watched as a global pandemic shut the world down. She lost most of her work connections and couldn't find anyone hiring environmental consultants locally and stepped away from the field. She regrouped with her partner at the time, who was living in Seattle, and the two of them decided to end their long-distance relationship by quite literally meeting in the middle and moving to Bellingham.
Since settling into the area, Songer has shown her work through the Whatcom Art Guild at Padden Creek and at Make.Shift Art Space and scheduled a show at Lettered Streets Coffeehouse. She has also recently moved into an artist's studio at Make.Shift and plans to open her door during the Art Walks that take place the first Friday of each month. The walls are already crowded with a vibrant mixture of the varied media she uses.
Songer's works feature watercolor, ink, charcoal, acrylic, marker, pencil, and gouache. She has sewn the tape from a Juice Newton cassette into one canvas and attached paper she learned to make herself to another. She has painted on the unfolded boxes of store-bought products and burned designs into wood.
As a result of all the experimentation, Songer has created a series of collections. "They're phases. It's not intentional, I think it's just part of the fun," she says. "I'll obsess about a method for a few months, and then something will happen, and I'll stop, then start something else."
A Presence on the Web
Recently, Songer has started to make a move toward the internet. Although she's not a techie, she sees value in a website as something like a business card, a convenient place to send people interested in following her work.
"I resisted for this long, but I finally started one," she says. "It is kind of fun to organize your art in one space, and one of my closest friends wanted to add her work, as well, which is nice because it's easier doing things with friends. And we both have our technological struggles."
One aspect of the website is a newsletter, which Songer decided to use as an alternative to the typical social media path. She's conscious of the algorithms that decide what users do and don't see, and when it might pop up for them. The newsletter allows her to publish on her own timeline and lets the viewer decide when they want to partake.
An Unusual Residency
When asked about the future, Songer can't help but smile as she reveals a plan that would tie her art school background to her environmental degree.
"I really love the idea of artist residencies," she says. "When I was in environmental protection technology classes, we took a lot of trips to places like landfills, water treatment plants, and incinerators. It's so fascinating to see the systems that support our entire society at work. To see the schematics on the wall, all of the pipes that lead to hundreds of thousands of homes. It's just mind boggling — and nobody ever gets to see it. If anybody wants me to do an artist's residency at their landfill or water treatment plant, that would be awesome."