Sam Miller is addicted to stand-up comedy.
The 40-year-old, 6-foot-six comedian from Olympia, Washington, said he knew he was addicted the first time he ever tried stand-up, at a downtown Olympia open mic in 2014.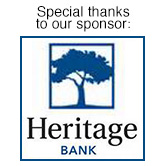 Nine years later, Miller is a professional touring comic, crisscrossing the country for laughs as his first special, "Round Trip," nears release in October. He'll be in Bellingham on September 15, performing at the new Southside Comedy Hour held at Fairhaven's Corner Taphouse.
Miller's current career could easily not have happened, however. Because 15 years ago, Miller was homeless and caught in a downward spiral of substance abuse.
"Hopping a freight train seems like a lot of fun, until you realize that you can't control when it stops," he says of addiction. "It's a very strange feeling when the one thing that you're living for is the one thing that's about to kill you. I was either going to end my life or I was going to get sober. It could have gone either way."
The Path to a Tarp
Miller was born in a military hospital at Joint Base Lewis-McChord, just south of Tacoma.
He grew up in nearby Spanaway, by far the youngest of his siblings. At age 12, Miller's father died, and he moved to Lacey with his mother as a teenager. He described himself as an unhappy, anxious child, and it wasn't long before he started down the wrong path.
"The only thing that made me feel better was drugs and alcohol," he says. "It's not like I was running towards a high. What it was, more than anything, was me running away from sobriety. I hated being sober way more than I loved being high."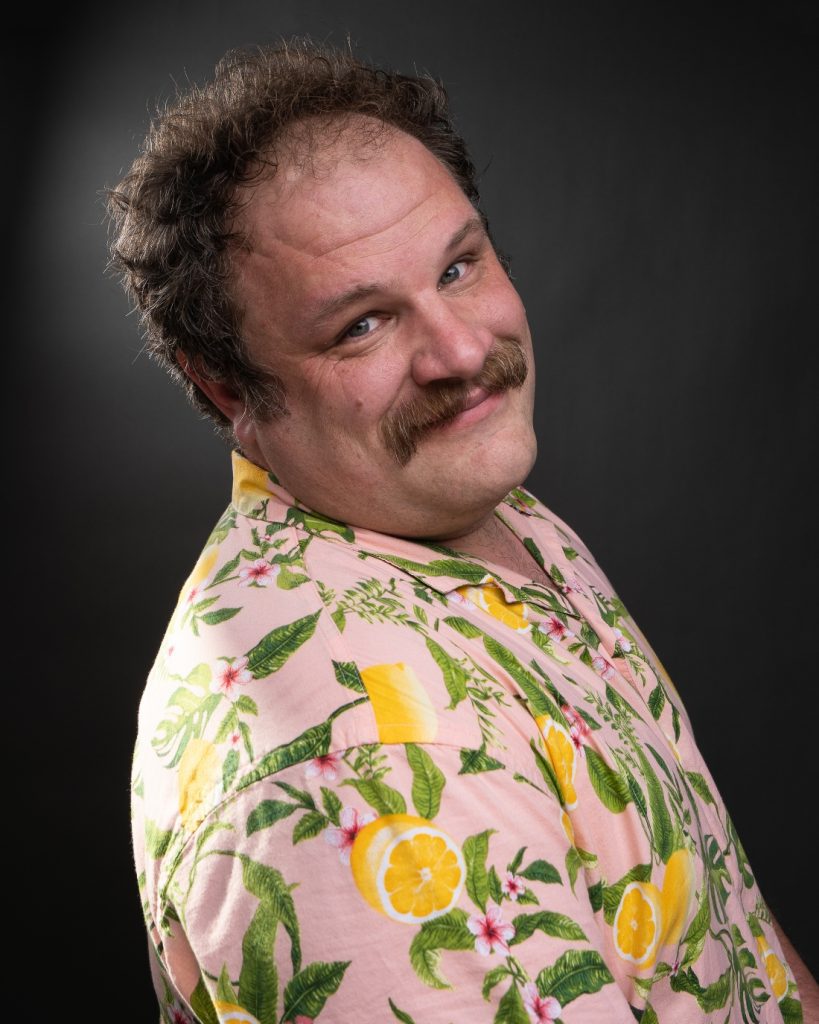 Miller was expelled from both a public high school and an alternative high school, and found himself taking Job Corp classes in forestry in remote Curlew, Washington. For the next three years, Miller worked as a wildland firefighter. Although he performed his job well, the time off between fires created temptations he couldn't resist.
By the time he was fired from the Forest Service at the end of the 2007 fire season, Miller was abusing alcohol, cocaine, and methamphetamine. He quickly found himself homeless in Tonasket, Washington, an area of the state where harsh winters can easily see a homeless person freeze to death.
After six months there, Miller returned to Olympia to live with his mother, claiming to be sober. She eventually caught on and threw him out, and by the end of May 2008, he was homeless again. One morning in June 2008, Miller woke up underneath a tarp in downtown Olympia and knew something had to change.
He began an unyielding sobriety journey, meeting his wife while bouncing at a bar. They've now been married for 11 years and have two young sons. One of the two children, he jokes, was on purpose.
After a harrowing bouncing incident in which he badly injured a man who threatened to stab him, Miller decided to return to school, becoming a chemical dependency counselor and public speaker on addiction recovery.
And then, in 2014, the comedy bug bit him.
A Life on Stage
While in recovery, Miller was told he should try stand-up. It wasn't something he wanted to do, but he enjoyed public speaking.
While walking in downtown Olympia one evening, Miller saw an open mic and decided to sign up. After his first time on-stage, his immediate thought was fear over how doing stand-up would affect his marriage.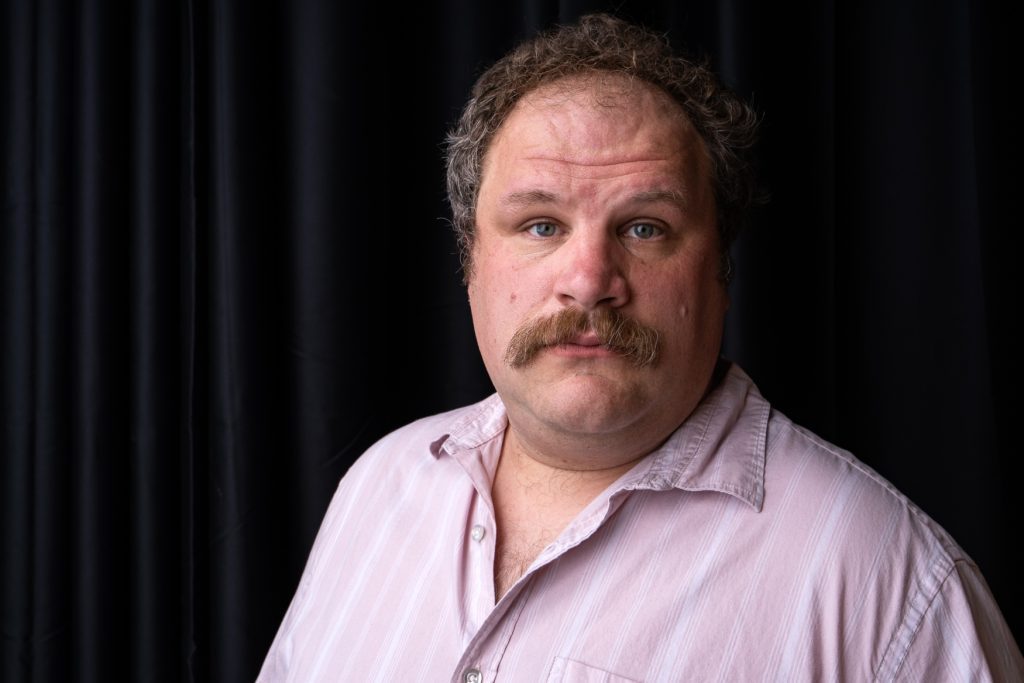 Miller continued doing stand-up whenever and wherever he could in the following years; in 2016, he was part of the Seattle International Comedy Competition but finished almost last. He continued his day job. But in 2021, after the loss of a year due to the pandemic, the competition resumed and Miller again got in.
This time he made the finals, eventually finishing runner-up. The exposure from that, along with a stand-up clip that went viral, gave him the chance to leap from part-time to full-time comedian, and Miller is now doing shows across the country while balancing his family life. He frequently posts on Facebook about the reality of life as a touring comic, and also hosts a podcast called "The Tarp Report."
His material — which has been described as making scary stuff pretty funny — covers drug addiction, recovery, marriage, birth control, and raising children, among other topics.
"People really like the comedy I'm doing, and it blows me away," he says. "I was going to be telling these stories anyway because they're a part of who I am. I can't believe that it's my job, and I can't believe that it's my life."
In addition to performing at increasingly more high-profile venues, Miller has also been a repeat guest on "The Bob and Tom Show," one of the best-known comedy morning radio programs in the country.
Last year, Miller was signed to a three-album deal with Stand Up! Records, an independent record label run by Grammy-winning producer Dan Schlissel. The title of his first album, "Round Trip," is a reference to his full-circle journey as a human: the last night he was homeless, he woke up in front of Olympia's Capitol Theatre, where he would later record the special.
While he sometimes complains about the litany of emails he has to send to bookers, or the endless logistical hurdles of being a traveling comic, Sam Miller is incredibly grateful for the life he now gets to lead.
"I need to continue to keep putting really good energy into the world," he says. "I think what's cool is that my comedy gives me a channel to do that, to bring people joy."