Home to more than a dozen breweries, Bellingham is clearly a beer drinker's paradise. But it's also a great place for community banking, thanks to Bank of the Pacific.
Recently, those efforts came together when Structures Brewing opened their new Old Town location in March 2023 at 601 West Holly Street, in the former Chuckanut Brewery location. Structures' second location offers pet-friendly, all-ages seating for up to 250 people, along with a terrific tap list and affordable food menu.
In addition to outdoor waterfront seating, the Old Town location also has an event space that can host live events and entertainment. None of it would have been possible without a Small Business Administration (SBA) loan from Bank of the Pacific.
Bank employees like Glen Marsh, Commercial Banking Center Manager, and Camryn Boulette, Commercial Loan Portfolio Manager, worked closely with Structures owners James Alexander and Bryan Cardwell to ensure everything turned out as it needed to be.
"Having Glen and Camryn there to answer questions was invaluable, they really did walk us through a lot of the process," says Cardwell. "We're very grateful to have them on our side."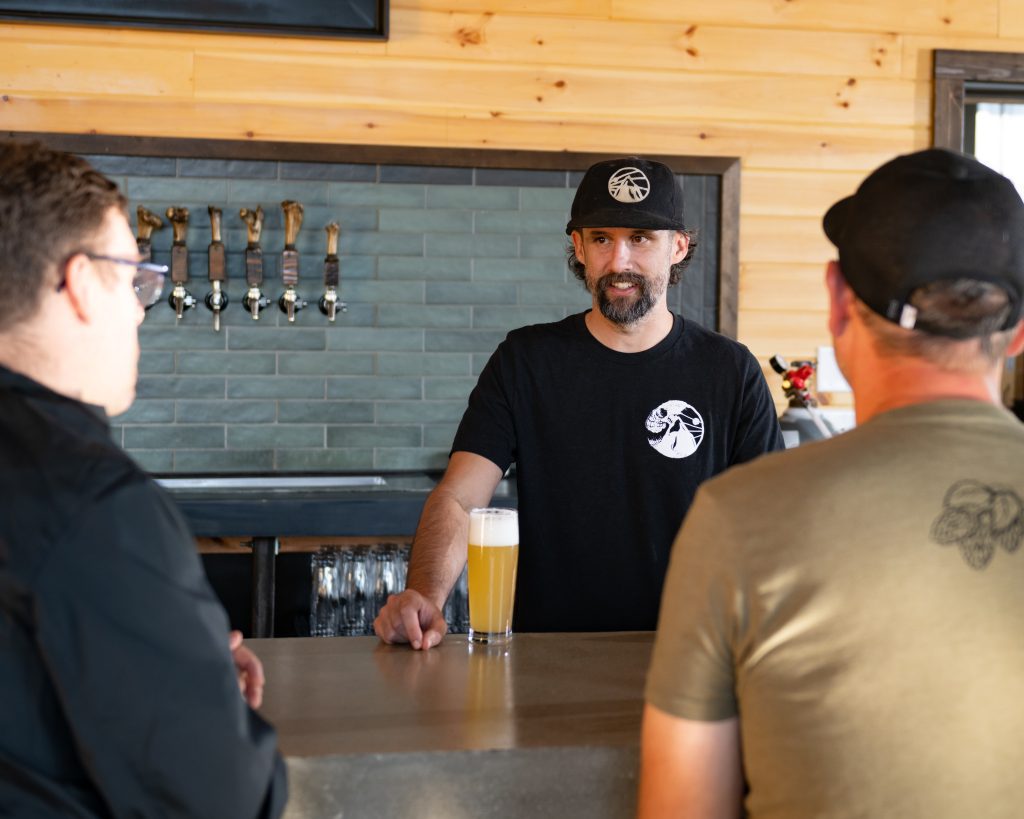 Structures made significant changes to the building vacated by Chuckanut Brewery, and Boulette and Marsh saw firsthand how committed and hard-working Alexander and Cardwell were in making the new spot a successful reality.
"These guys were wonderful to work with," Marsh says. "They obviously know how to brew beer, and when Camryn or I would talk to them about something in the banking arena, they picked up on it real quick. They were more than kind about some of the process and procedure that folks have to go through today when you're looking to finance a project like that."
Community Commitment
Structures first opened its doors in the fall of 2015 at 1420 North State Street. For its first six years, it was the solo effort of Alexander, who'd spent years working in breweries from Washington to Vermont. Cardwell joined in 2021, bringing his expertise in lagers to join Alexander's IPA specialization.
Together, the duo continues to churn out high-quality and innovative beers. Among them are 'Fuzz,' their flagship New England IPA, and its derivative Raspberry Fuzz, brewed with over 800 pounds of Skagit Valley raspberries. Marsh and Boulette are fans of each, respectively, though when it comes to beer, Marsh has a simple philosophy.
"If it pours into a glass," he says, "I'm happy."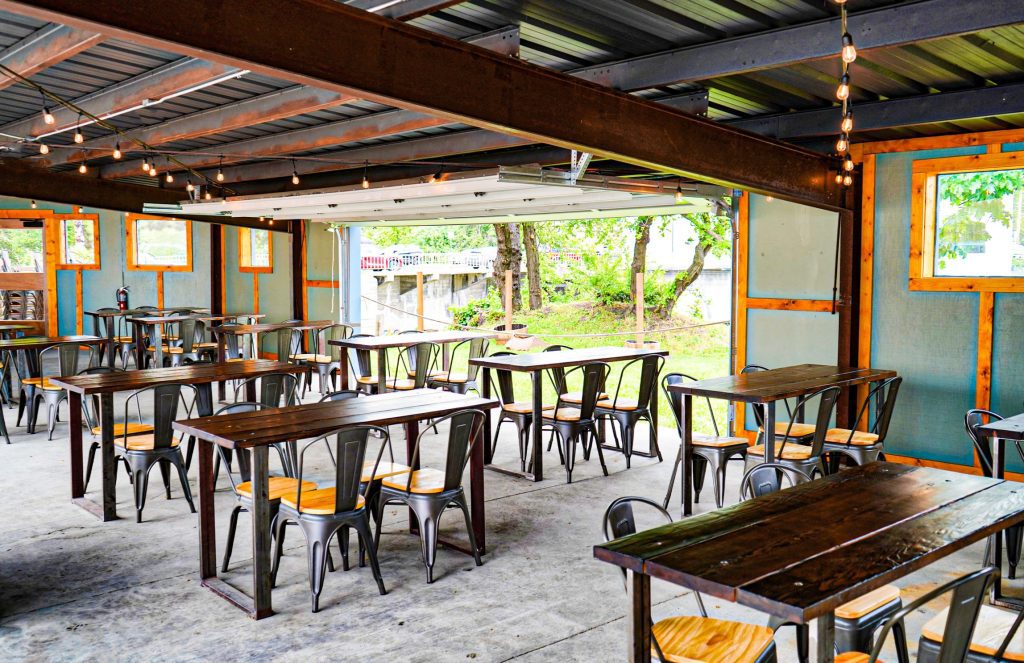 Lending at Bank of the Pacific, Marsh adds, can be a more creative and flexible proposition compared to larger corporate banking institutions. While claiming to be a 'community bank' can verge on being overused in the industry, Marsh says they truly put emphasis into forging strong relationships with their clients in the communities where they work and play.
"We're no different than Structures," says Marsh. "We're maybe a little bigger, but we're a small business trying to survive in the same community. When these guys are successful, we're successful, and we try to keep that in mind."
While the lending process can be complex and time-consuming, Alexander says the bank offered excellent communication throughout the project.
"They made sure all of our stuff was squared away," he says. "We're super thankful for it. Every bit of the way, I enjoyed working with them."
A Great Place for a Beer
As summer turns to fall, Alexander and Cardwell hope people will stop by the new taproom and restaurant, which offers some of the best waterfront seating of any brewery in Bellingham.
A grassy area facing the water is decorated with Adirondack chairs, allowing customers to sit back with their favorite brew, perhaps even glimpsing fish heading to the mouth of nearby Whatcom Creek.
"Salmon season is coming up," Alexander says. "You're going to be able to sit out there drinking a beer, watching all the salmon go upstream. It's a pretty cool spot."
As that part of downtown Bellingham continues to be redeveloped, Structures is grateful for Bank of the Pacific's help in making their expansion possible.
"Old Town is kind of going through a whole revitalization," Alexander says. "We're pretty excited to be a part of the community down there."
Sponsored