Many young performers have honed their crafts in Whatcom County, aspiring to become professional actors, singers, and dancers. I'd never heard of 24-year-old Bellingham resident Brady McAtee until I recently saw what turned out to be his second performance as part of The Robin Christopher Show at the New Prospect Theater (NPT). Brady and Robin met at a recent Unsubdued Theater Collective's showcase at NPT.
Brady is a ventriloquist, singer, and musician who has been performing since the tender age of 9. His family moved to Bellingham from Kalispell, Montana, in 2014 when he was in middle school. Brady graduated from Sehome High School and is currently a full-time real estate photographer and videographer, director, and editor working for Converge Media out of Seattle.
When Brady was younger, he wanted to be a professional filmmaker or a professional ventriloquist. "But now it's hard for me to decide because I enjoy doing all this stuff so much," he says. "I don't want to pick just one thing; I'm not really interested in being pigeon-holed."
Brady attributes his interest in ventriloquism to seeing entertainer Terry Fator on America's Got Talent in 2007.
"Something drew me to it, and I was obsessed," he says. "I knew immediately that, obviously, the puppet's not singing, it's him doing it; but you can't see his mouth moving, it's so real."
He then learned of Edgar Bergen. "My grandfather said Edgar Bergen was the best ventriloquist in the world when he was growing up. I still believe he's the best ventriloquist in the world, even though his lips moved more when the dummy's talking than when he does," Brady says. "It's Charlie McCarthy's believability that makes him such an amazing character, and that's what I loved."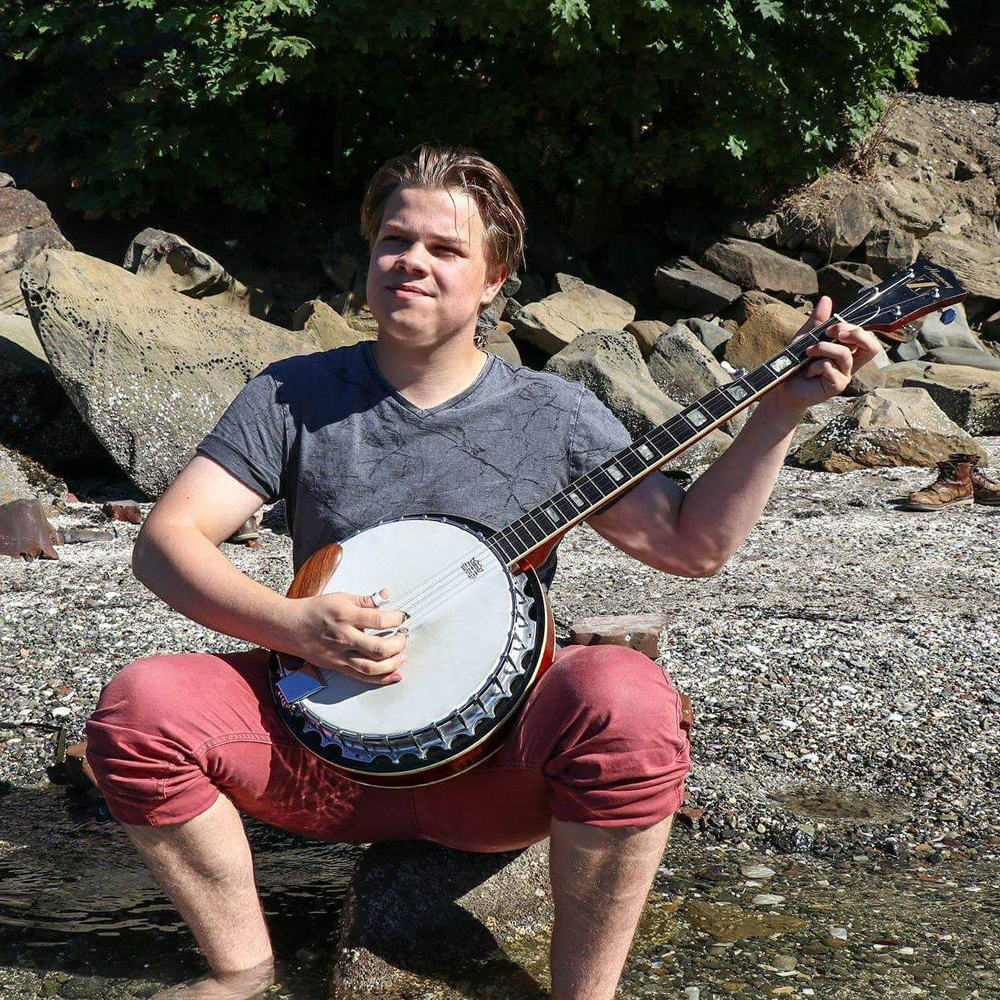 Brady got a copy of Bergen's book "How to Be A Ventriloquist," which describes how to make a ventriloquist dummy. Deciding he wanted a real dummy and not a puppet, Brady begged his parents to buy him a dummy. "They got me a Charlie McCarthy replica dummy on my 9th birthday," he recalls. "It was the most magical moment ever."
But it was still just a toy with a string. So he asked his grandfather, a carpenter, to build one, which he did. That first dummy is deconstructed now because when Brady was trying to figure out later how to make one of his own, he took it apart to figure it out.
"Everything I know, I learned on YouTube," Brady says. "That includes playing musical instruments like trumpet, banjo, guitar, piano, and trombone." He admits he did learn how to do something directly from a human once. During high school, he took a few trumpet lessons from Jeremiah Austin, the trumpet player for popular Bellingham-area band Baby Cakes.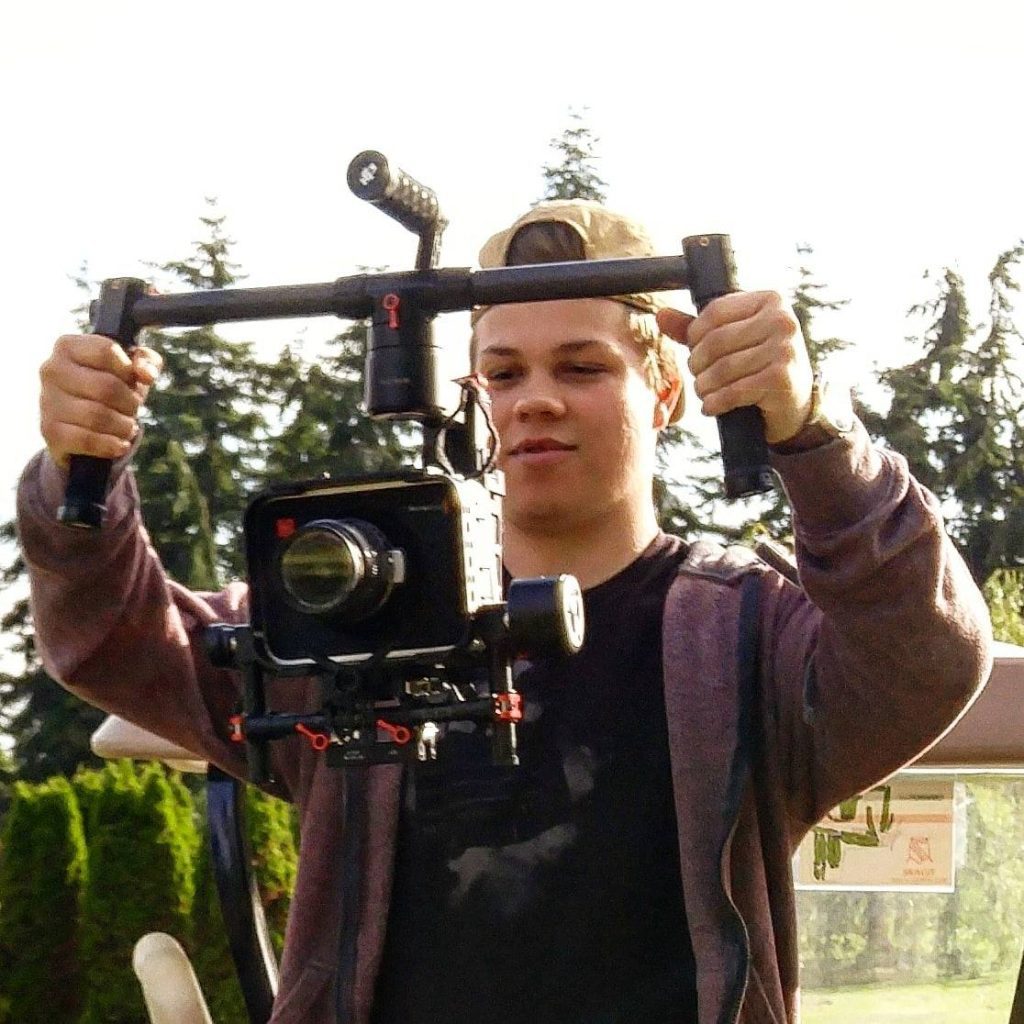 A few years after graduating high school, at the home of a high school friend Ben, Brady and the young opera singer did a casual duet of "Shenandoah" in front of a few others. Performing in front of an audience wasn't as scary as he'd always imagined it might be. Brady and Ben connected with another friend and started a trio right before quarantine shut everything down. Finding time on his hands, Brady learned how to yodel and put more effort into learning how to be comfortable performing in front of a crowd.
He readily admits that nothing came easy.
"I wasn't born with the ability to be a ventriloquist or a singer. My lips moved all the time when I did ventriloquism; I got heckled off the stage," he says. "And I was a terrible singer for a long time."
When he tried to yodel for first time in front of a group of people, excitement and nerves snatched his breath. "I just made a guttural sound," he says. Stage fright was an issue. "It's the worst fear in the world, but then when you're done it's like, 'Oh my gosh, I can't believe I did that.'"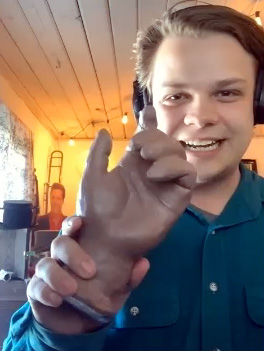 To learn more about Brady, visit his general Facebook and Instagram pages. You can also dig deeper into his ventriloquism at this Instagram page. Samples of his film work are found on the Doug Ness Pictures Facebook page and YouTube channel. Primarily, Brady uses TikTok.
His advice to others? "If you want to do something, and you think it will be fun to try, the only thing stopping you from doing that is the dedication to following through. I just do what I want to do, until I don't want to do it anymore."
Whatever he does, no doubt he'll make it look fun and easy.
Featured photo by Marla Bronstein