Submitted by the Northwest Washington Fair
The members of Los Chicos del 512 came together back in 2014 for one reason only. The one reason was to bring the magic of Selena to both old and new fans worldwide. They will be bringing this magic to the 2023 Northwest Washington Fair on Sunday, August 13 at 7 p.m. as part of the Bank of the Pacific Grandstand Entertainment Series.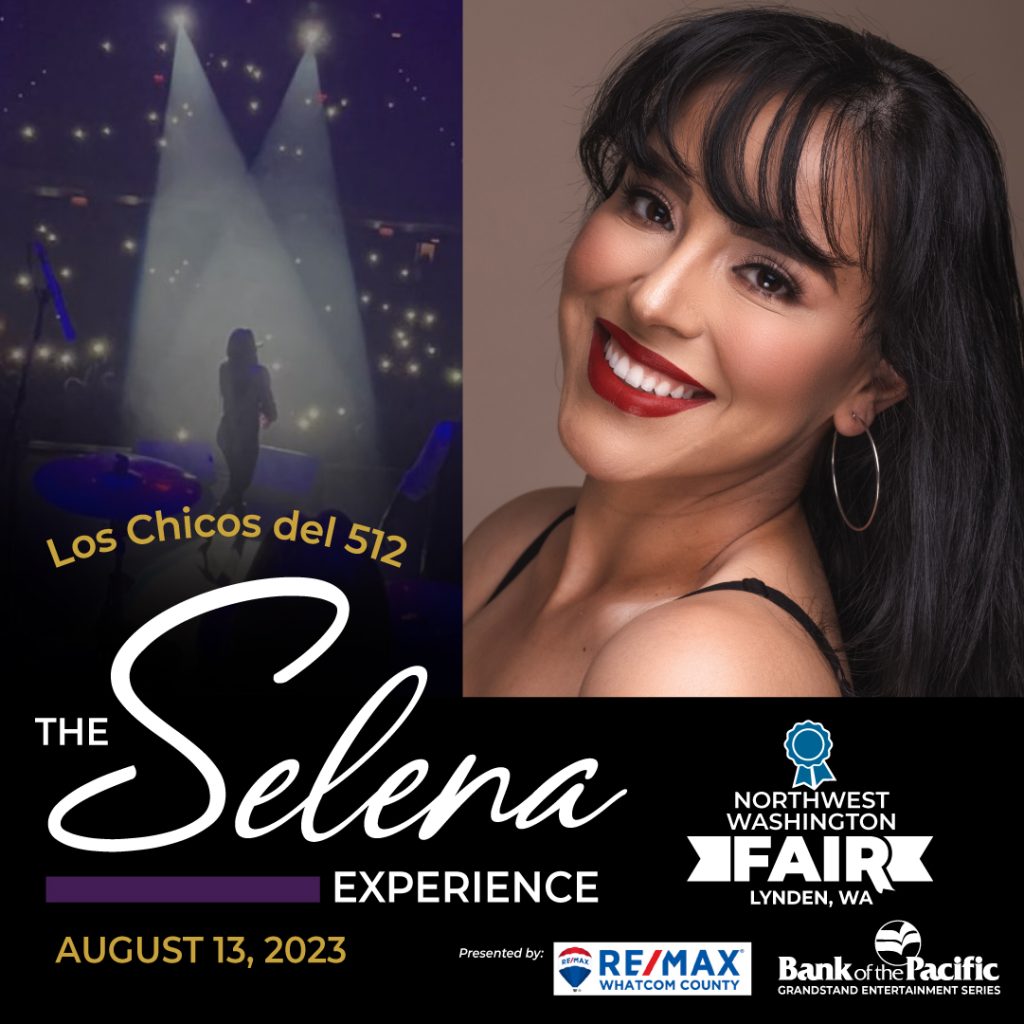 Having sold out venue after venue, and most recently performing for the Chicago Bulls and the Marines in Okinawa, Japan, Los Chicos del 512 – The Selena Experience are on fire! Their shows are astonishing experiences and the closest one can get to a live Selena concert. It is truly the greatest Selena tribute production out there. Now, get ready to sing, dance and relive Selena!
Tickets for the grandstand show go on sale to the public at 9 a.m. on March 17. Grandstand reserved seats, preferred seats, and preferred chairs are available. Tickets do not include gate admission, which is required. The show is presented by Andy Garcia and Luis Herrera, RE/MAX Whatcom County, Inc.
For access to the online pre-sale starting March 15, people can subscribe to the 'Friends of the Fair' email here https://www.nwwafair.com/email.aspx.
Tickets can be purchased at www.nwwafair.com, the Fair Office, 1775 Front St. Lynden, and by phone at 360.354.4111. VIP Experiences and group ticketing are also available. The 2023 Northwest Washington Fair will be presented August 10-19.