Many of us take for granted that we can walk out the door or hop in a car to get where we need to go and when. But this isn't the case for many of the individuals served by Cascade Connections, a local nonprofit that's been supporting individuals with developmental disabilities since 1980. Its mission is to empower people with disabilities to enhance their quality of life, often through participation in the wider community. The agency provides various residential, vocational, and training services that make independent living and community participation more accessible to people with disabilities.
At Cascade Connections' group home, four of the eight residents use wheelchairs when they go out into the community. Unfortunately, the group home only has one wheelchair van that transports one person at time. This means that individuals who use wheelchairs cannot go on outings often, easily, or together. The shortage of adequate transportation makes it more difficult for staff to take everyone where they want and need to go.
To address this issue, Cascade Connections set a fundraising target in 2022 to acquire a new wheelchair van. They weren't sure how they would raise the estimated $60,000 needed and knew that the pause on in-person fundraising events would make reaching the goal that much more difficult. The agency applied for grants and sent out donation request letters to local businesses.
Haggen to the Rescue!
Not long after setting its sights on a new wheelchair van, Cascade Connections received some great news: for the third consecutive year, Haggen had selected Cascade Connections as a benefitting organization for Haggen's Inspiring Change Together fundraising campaign! The Inspiring Change Together fundraising campaign is centered around Haggen's Diversity, Equity & Inclusion initiative, which states that Haggen will partner with local organizations that make positive social changes to ensure all community members live a healthy and fully inclusive life.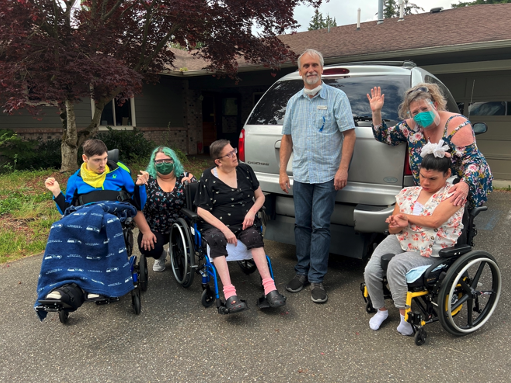 For two months in the summer of 2022, the Ferndale and Barkley Haggen invited customers to donate to Cascade Connections when checking out at the register. By August 9th, the Inspiring Change Together fundraiser had generated $7,750 for Cascade Connections. Donated funds were set aside for the future purchase of a new wheelchair van, but the agency still had a long way to go to reach its goal.
Amazingly, Haggen's generosity did not end there! This past fall, Community Relations Managers Kaily Hetherton and Pilar Hari of Haggen Food & Pharmacy and Haggen Foundation reached out to Cascade Connections' Creative Director Tomoe Wilfong and asked how much more money the agency needed to purchase a wheelchair van. When Tomoe told Kaily and Pilar that it would probably cost at least another $35,000 to buy even a used wheelchair van, they encouraged her to apply for the Haggen Foundation's Diversity, Equity & Inclusion Initiative Grant. About a month later, after further partnership discussions, Kaily and Pilar let Tomoe know that Haggen planned to donate another $35,000 — for a grand total donation of $42,750 in 2022.
"We are extremely fortunate to have organizations like Cascade Connections in Whatcom County," says Kaily. "They continuously advocate for their clients' wellbeing and care deeply about each one of them. Haggen is honored to support our friends at Cascade Connections in building an inclusive community for everyone."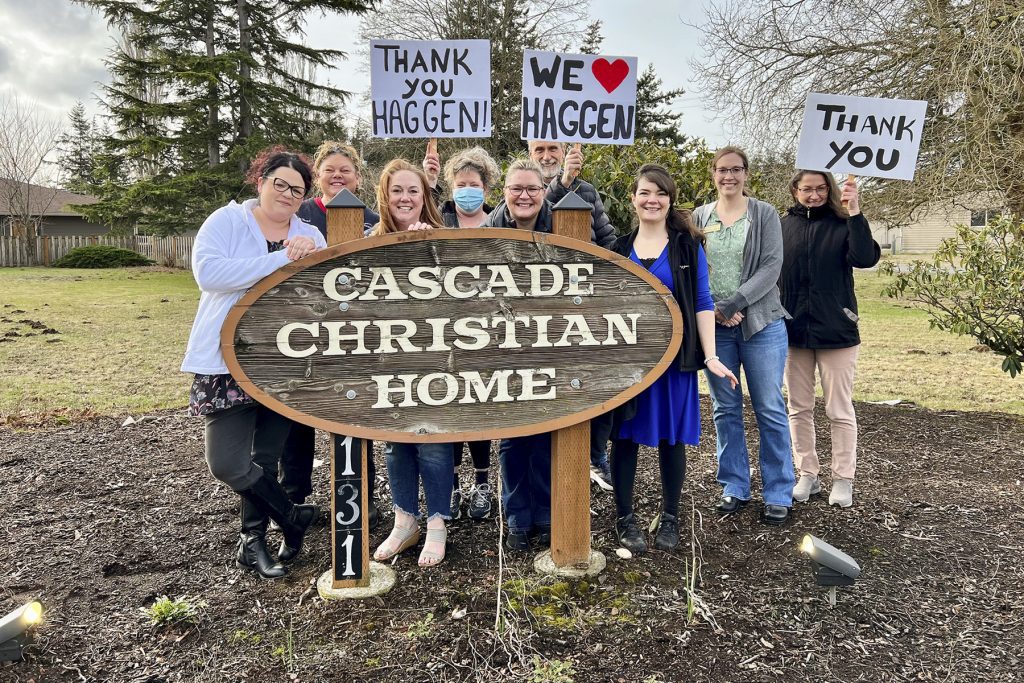 In the meantime, more wheelchair donations ranging from $50 to $2,000 came in from several other local businesses: Bellingham's Community Food Co-op, First Fed, Harbor Lands Company, HUB International, Oasys, Inc., Rusty Wagon, Scholtens Equipment, Inc., Van Loo's Auto Service, Van's Plumbing and Electric, Inc., and WECU.
The Cascade Connections community deeply appreciates all the donations that have helped to keep the nonprofit's services going over the last few difficult years. The agency is particularly thankful to Haggen for supplying over 90% of the funds needed to purchase the new wheelchair van. This is not the first time that Haggen has come through for Cascade Connections — far from it! Over the years, Haggen has donated to the agency's fundraisers, employed people served by Cascade Connections Vocational Services, and chosen Cascade Connections as recipients for their own fundraisers.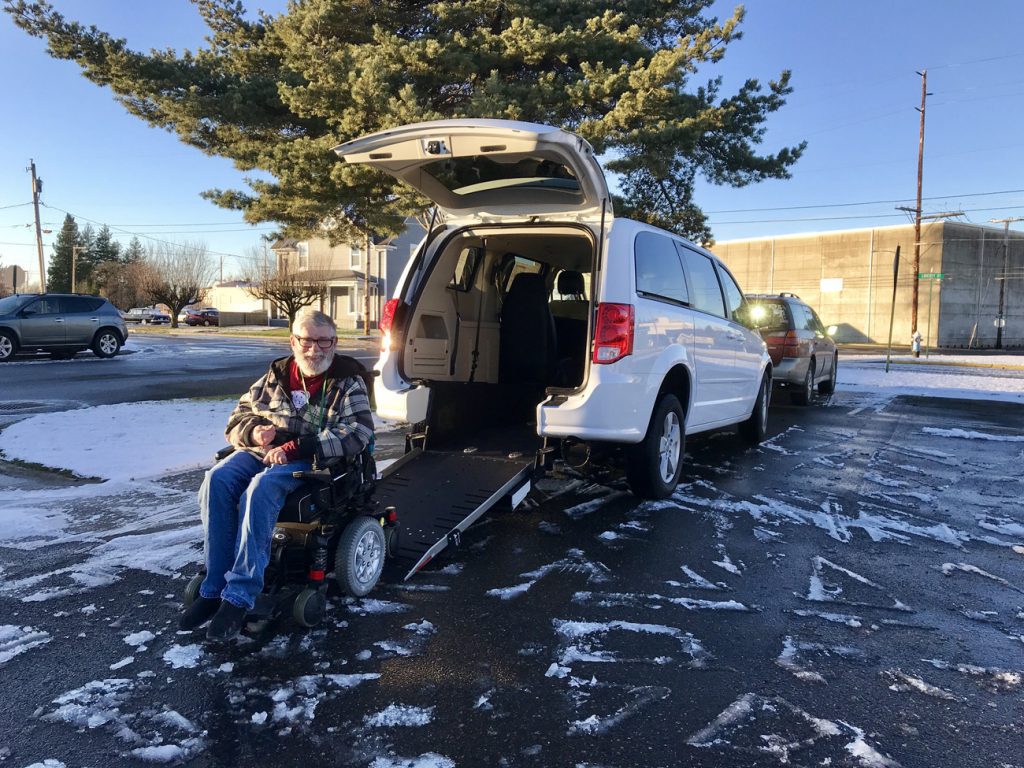 The last time Cascade Connections raised money for a wheelchair van (in 2017), Haggen sponsored the in-person fundraising event (the "Hamster Ball") and made a $3,000 donation. In 2017, 2018, and 2019, Haggen served as the title sponsor for the Cascade Connections "Hamster Crawl" by donating thousands of dollars toward the event each year. These funds went toward a septic tank project at Cascade Connections' group home, in 2018, and to various material needs of individuals served by Cascade Connections in 2019.
In September of 2020, Haggen also generously donated $5,000 through its Nourishing Neighbors grant program. This funding provided food and other material needs to individuals served by Cascade Connections who were adversely affected by the pandemic. Since the Hamster Crawl was canceled that year, Haggen donated an additional $3,000 to Cascade Connections at GivingTuesday in November.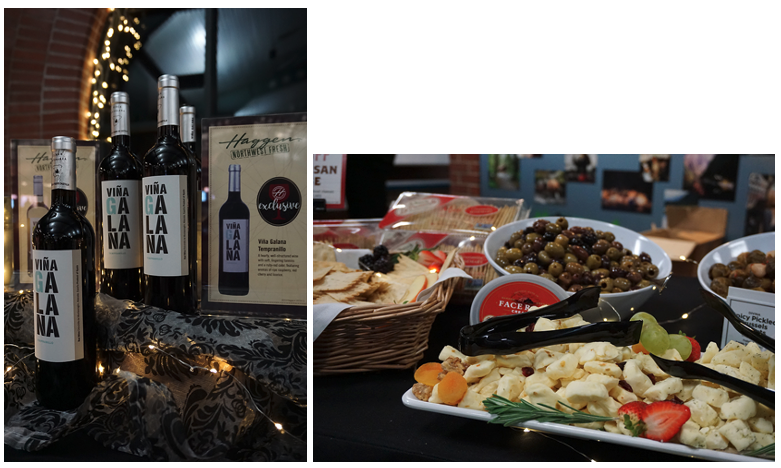 During the summers of 2021 and 2022, Haggen chose Cascade Connections as a recipient for its Inspiring Change Together fundraiser. In 2021, this money went toward Cascade Connections' advocacy and education program, "Nothing About Us Without Us," which helps ensure that individuals with disabilities have a voice in various decisions made about their lives.
Words cannot fully express what this generous, ongoing support means to a nonprofit agency and to the community in general. Cascade Connections thanks Haggen for being such a supportive, reliable community partner. Haggen's donations and vocational opportunities truly empower local individuals with disabilities to enhance their quality of life. The Cascade Connections community feels fortunate to have Haggen as a neighbor and friend!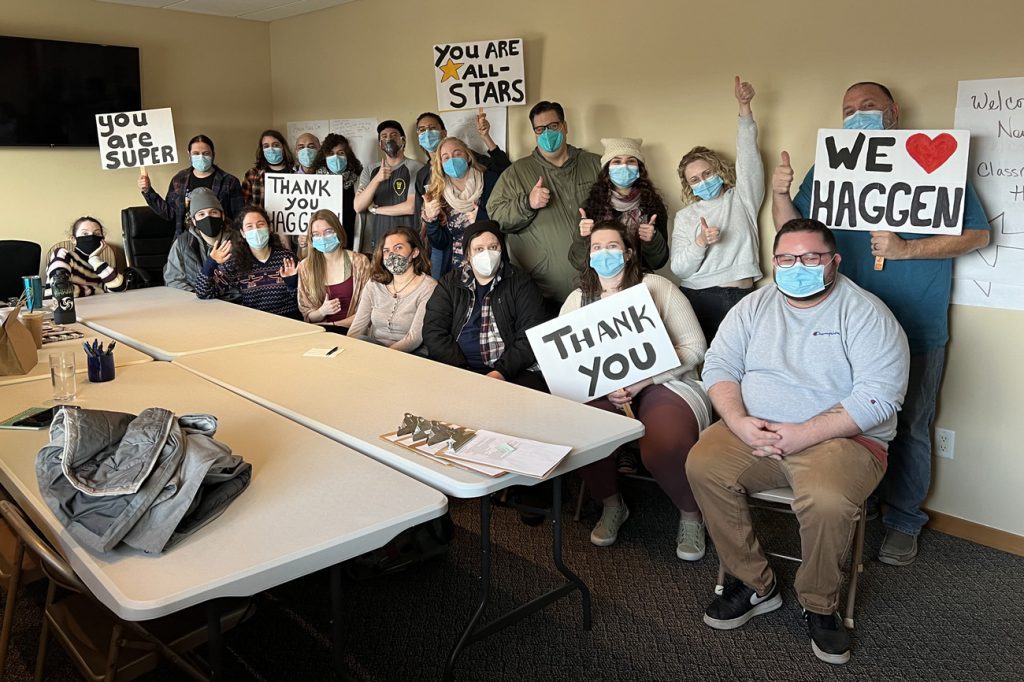 Check out Haggen's website or search #HaggenHelps on social media to learn about the many ways Haggen inspires change in local communities.
Sponsored