We all need our special places — where we go to feel safe and have fun, where we can be ourselves without a care in the world, and where people embrace us for who we are and wouldn't want us any other way. Lions Camp Horizon has been that place for individuals with developmental and physical disabilities since 1974. Each summer, the former Blaine Air Force Station comes alive with campers eager to see old friends, make new ones, and, most importantly, have fun.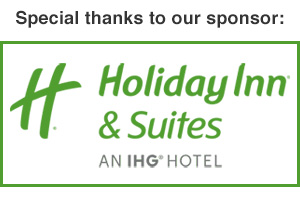 "Camp Horizon is a very magical place," says Tana Reneau, the camp's director. Having a son with disabilities, Reneau is very familiar with the word "inclusion," which usually means her son is invited to the outer edge, but there's not someone there that can really modify what's happening to make sure he has access to the experience. "When campers come to camp, they're coming to a place that's designed especially for them, and everybody there is there to make it the week of their life. They just have a different opportunity, so we watch camp impact individuals in really powerful ways."
The majority of Camp Horizon's campers are from Whatcom County, but because it offers such a unique experience, it attracts people from all over the country. Many return year after year. As one of the few camps in the nation with no upper age limit, campers don't age out like at other camps.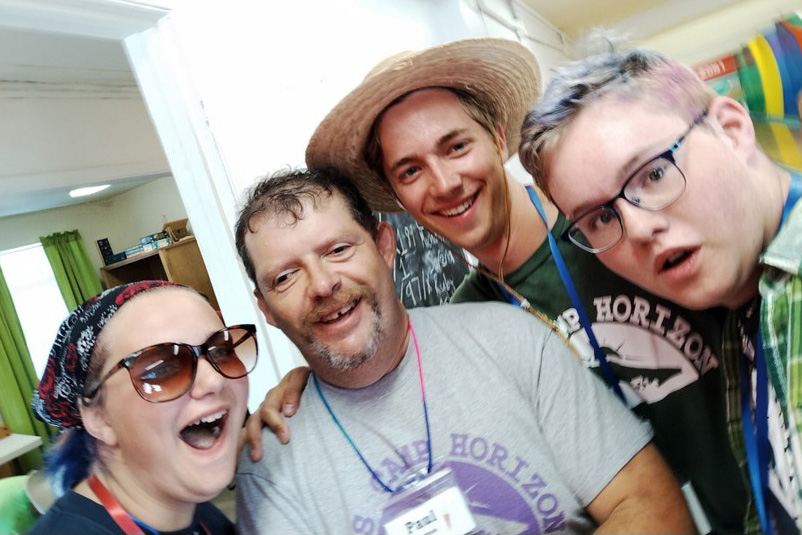 Some campers have been coming longer than any of the current board or staff has been involved, and longer than records go back. It's estimated that the longest camper came for 35 years. The camp is available to anyone age 12 and up, with the oldest camper ever being 85. Everyone involved is given the opportunity to create decades of memories and relationships.
Each new session brings excitement for campers and staff alike. "Registration day is kind of like a family reunion with everyone just so happy to see one another. It's truly magical — I've always believed that," says Don Webster, camp president. "That's what keeps me staying at camp. My pay for the year is being able to be at camp during the sessions to see what goes on."
Webster became involved in Camp Horizon in 2005, serving meals his first summer. He was so impressed with the camp and what it accomplished that he began attending board meetings and became president in 2006.
This summer, this enchanting first-day experience will happen five times with sessions taking place June 26–30, July 10–14, July 17–21, July 24–28, and August 7–11. Each session has approximately 50 campers and 23 staff members. Depending on their situation, campers are generally with staff on a 1-to-1 to 1-to-4 ratio. The staff consists of certified registered nurses, camp counselors, and a head cook.
In addition to summer camp in 2022, they did a fall weekend camp, giving campers another chance to spend time together.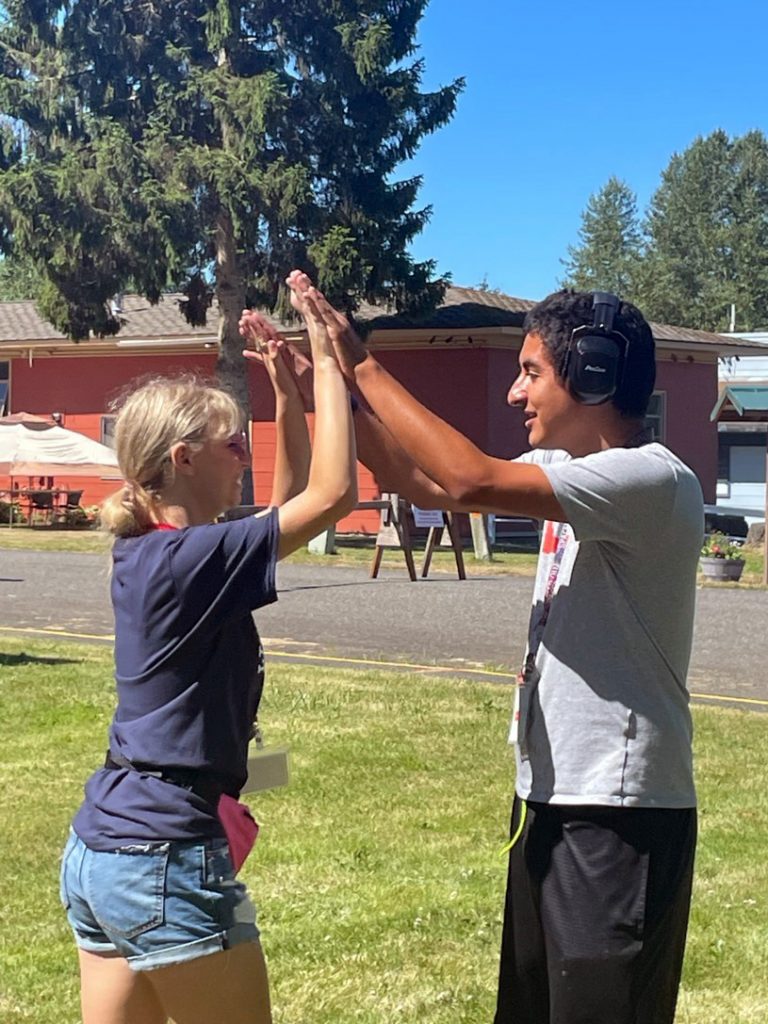 "It was an opportunity for campers who just weren't ready to spend a week away from home to give it a try," says Reneau. It was also an opportunity to bring the campers back sooner. "They didn't have to wait the calendar year to reunite with each other again.
Reneau would love to see additional opportunities like this for campers, so they have a more frequent chance to come and be social and maybe even learn a new skill. "That social interaction is just so important to their mental health and the joy of life," Reneau says.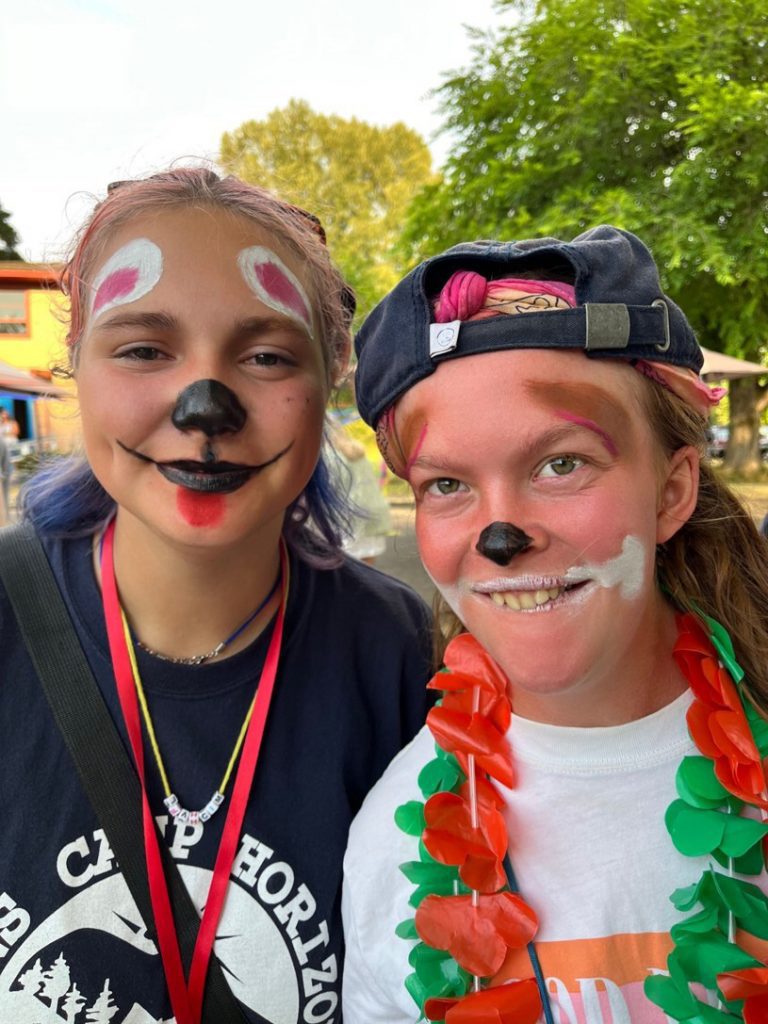 While Camp Horizon is all about the campers, the unintended benefit is what the camp provides for many of the campers' families, as well. With campers off doing art, putting on talent shows, and generally having the time of their lives, those that care for them get a bit of respite. Those running the camp hear stories of how important that week is for the families to allow their own relaxation and do things that many people take for granted, like going out to dinner.
While Camp Horizon is working on expanding its offerings, most of the year the camp — which includes dormitories, a commercial kitchen, a dining hall, and various other buildings — sits empty. When not in session, the camp can be rented for events and retreats.
Camp Horizon, a not-for-profit, runs on a lean budget, with most of the income coming from camp fees and donations from multiple Lions Clubs. They're always looking for people to get involved to work, volunteer, and donate. If you would like to get involved or learn more about Camp Horizon, please visit their website at www.lionscamphorizion.org.