Today, food insecurity affects thousands of families in Whatcom County. Maple Alley Inn, an Opportunity Council program, fights hunger by providing hot meals and other help to community members in need.
Started in 1987, Maple Alley Inn traditionally has been a hot meal program to feed a variety of people, including low-income people, people experiencing homelessness, veterans, and seniors who are just trying to stretch their food budget. This vital organization offers volunteer opportunities in their kitchen and garden. Pre-pandemic, they served over 24,000 meals annually and grew 1.7 tons of total produce at Community Faith Garden.
"Right now, we're serving a hot to-go meal outside the front doors of Faith Lutheran Church, and we're averaging around 45 people for that meal," says Coordinator Anne Poulson of the Opportunity Council. "But we're also providing meals for families who are temporarily being housed in motels while they're getting their permanent housing lined up, and we're also continuing to supply meals to folks living in supported housing."
Maple Alley Inn receives donations from businesses such as Good Earth Pottery and participating restaurants in their Dine Out Bham event. You can donate or volunteer through the Opportunity Council website.
Volunteer Opportunities
Faith Lutheran Church hosts Maple Alley Inn's kitchen and Faith Community Garden, where they grow organic vegetables for hot meals.
"We always, always need help in the garden, especially right now," Poulson says. "Because it's time to harvest and remove plants that are done producing, but we're also planting things that can produce for the next few months."
Volunteers work in the garden or kitchen, where they take substitute shifts in cooking meals or serving and cleaning up. These opportunities let volunteers get to know the people they serve.
"People always need food. And they need healthy food, and we do that really well," says Poulson. "I think we probably produced 800 pounds of tomatoes this past summer, if not more, and we've managed to process them all into tomato sauce or serve fresh. And lots of greens — we've served fresh garden greens with every meal since the greens were ready in early summer."
Community Building
Maple Alley Inn has continued its important work despite the challenges of the COVID-19 pandemic.
"During the pandemic, there were no in-person hot meals," Poulson says. "We switched our model to delivering meals to folks in the quarantine facility and also folks in supported housing units."
Maple Alley Inn's hot meals provide welcome nutrition for communities in need.
"The nutritional content of the meals we prepare is very high, and we use really good ingredients; it's all cooked fresh from scratch," says Poulson. The hope is that this makes the food even more appealing to diners. "And it's certainly more nutritious than a lot of food folks are going to be eating. There's a lot of value in a fresh, home-cooked meal from really good quality ingredients."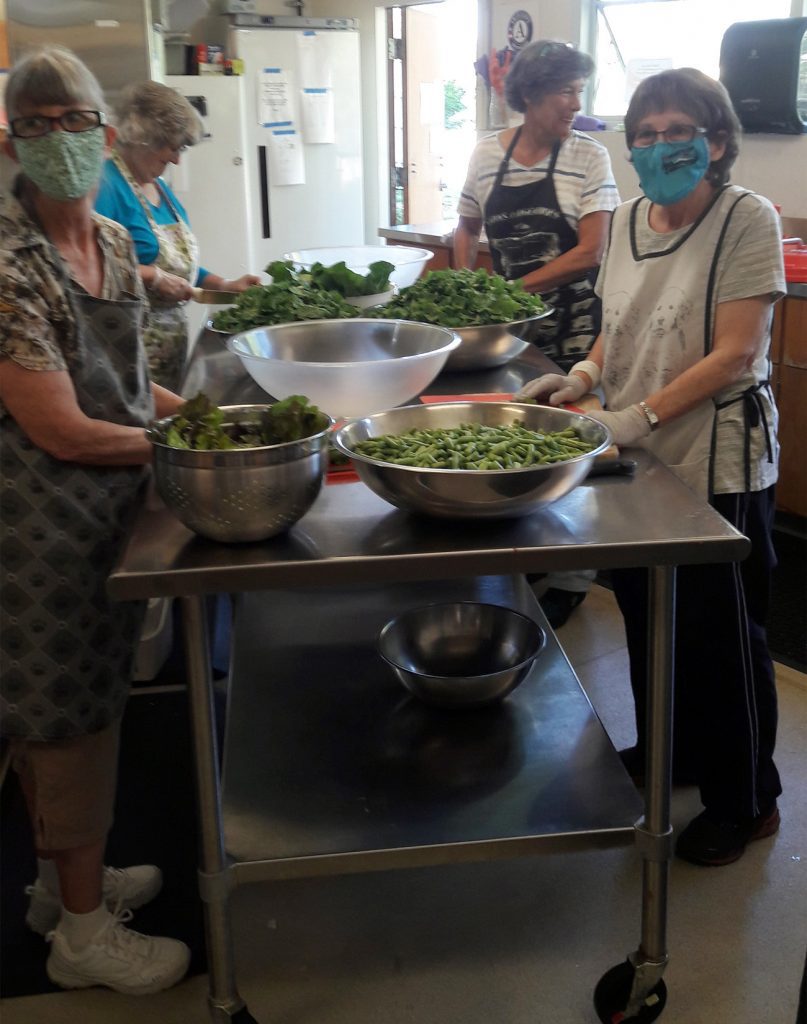 Maple Alley Inn also refers clients to social services that can help them get back on their feet. Many clients have formed lasting friendships with volunteers.
"Our to-go meal has been great to reconnect with folks that have a long history of eating meals here, and those people are really happy to see the same volunteers that they've seen for the past 10 years," Poulson says. "And our volunteers have been really happy to make those connections again; it's just really nice for all of us."
Serving Bellingham's Future
Maple Alley Inn intends to keep supporting Bellingham's community through difficult times.
"We would love to reopen for in-person hot meals, but we are also in borrowed space of which we are not the governors, and most of our volunteers are older people who are maybe more careful about health risks," says Poulson, who can't predict when in-person meals might return. "But, of course, our goal is to return to normalcy and have hot in-person meals."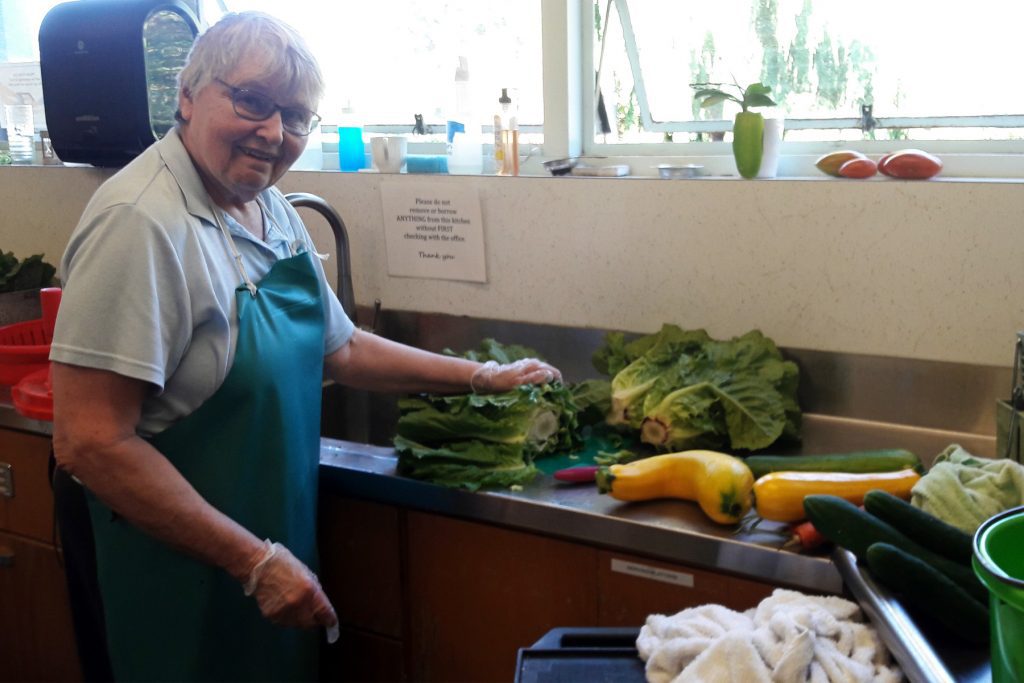 In the meantime, Maple Alley Inn helps to ease low-income families' process of regaining their financial standing and housing.
"Some of the people in supported housing that are receiving their meals have in the past come to our in-person meals," Poulson says. "And they know that it's still us providing the meals, and most of us who are making the meals know those people personally because we've also served the meals. I like to think that the people in supported housing that are getting these meals know that we still care, we still want them to have good, healthy food. We're still producing that."
To volunteer with Maple Alley Inn, fill in the Volunteer Application form on the Opportunity Council website.