First Fed has announced the winners of this year's Proudly PNW Photo Contest. The contest received over 2,400 entries, and winning photos will be featured in First Fed's Proudly PNW 2023 calendar. This calendar will be available for free at First Fed branches starting October 31.
Gracing the calendar's cover is the grand prize-winning photo by Elisa Laverty, an image of herself sitting on rocks overlooking the Cascade Mountains.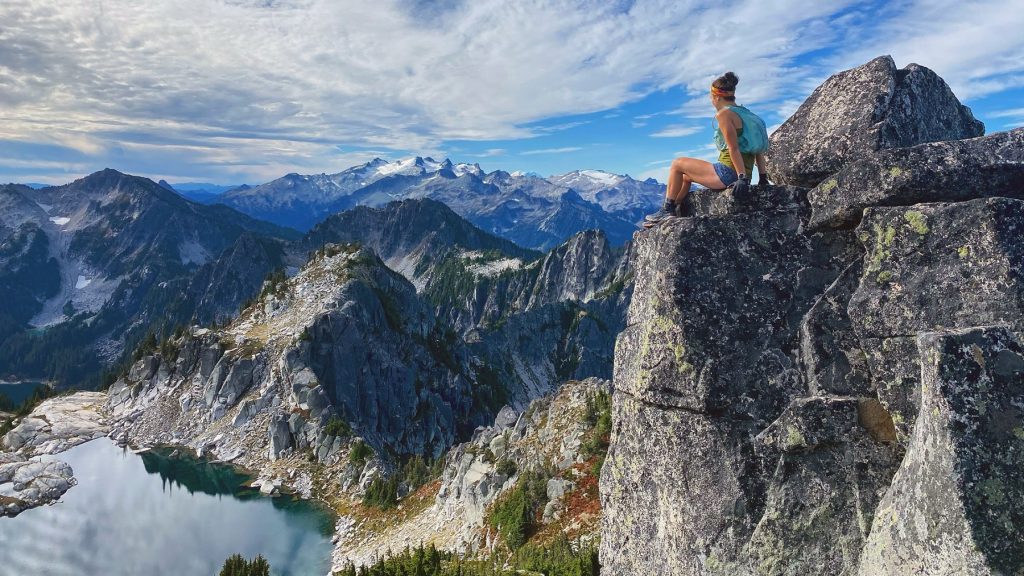 "I enlisted my friend Chris to help me find a spot in the Cascades that showcased the beauty of the high county," says Laverty. "We were awe-inspired by the view and captured the photo before continuing on our adventure."
Mathew Nichols' photo of a buck under the moon at Hurricane Ridge won the Fan Favorite prize. It received over 800 votes from contest viewers.
Other winning photos celebrate Pacific Northwest's spectacular scenery of mountains, wildlife, and waterways. Whatcom resident Mark Joseph's winning entry for August was among many that took hours of patience and careful focus on the environment.
"The photo that won was from one of my road trips down to Crater Lake, Oregon," Joseph says. "I spent a lot of time there, early morning and late night, trying to catch the sunrise and the sunset."
Joseph, who sells stock photos, says that he recently felt humbled to see one of his images featured in Kaiser Permanente materials. Like other contest entrants, he enjoys capturing the region's uncommon and everyday beauty in hobby photography.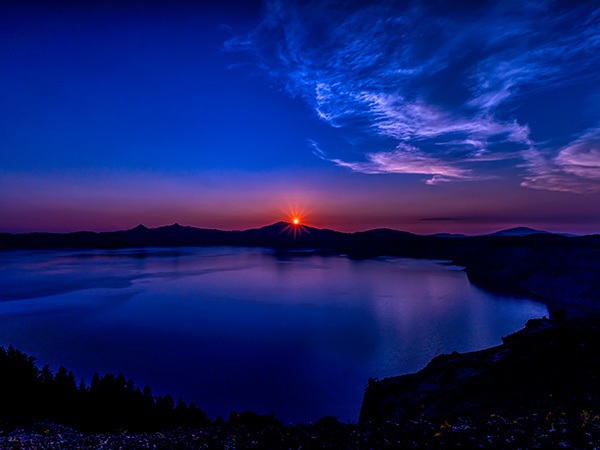 "I would say the Pacific Northwest is one of the most beautiful scenic areas in the country. Between the mountains and the lakes and the valleys it's one of nature's beauties," says Joseph. "And I spend as much time as I can doing a lot of road trips in the Pacific Northwest. I'm always looking for that Kodak moment."
Still other winning photos combine natural and manmade beauty. Patricia Schulze's July photo and Kurt Volkle's November photo capture scenes of Washington ferries under evening skies.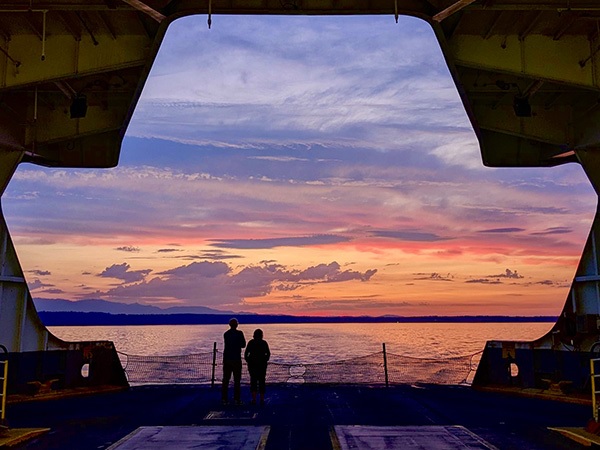 "This ferry sunset image will be featured in July to celebrate our state's unique flavor of 'Americana,'" says First Fed Senior Director of Marketing Jennifer Bolton. "So many of us have a special place in our hearts for this public service provided by Washington State Ferries."
First Fed has additionally awarded 16 Runner-Up prizes to other winning photos, which will appear in extra materials.
"We wanted to recognize more talented photographers with the additional runners-up prizes," Bolton says. "Their winning photos will be featured in other places like our branch screens."
Songwriting Contest
To continue preparing for their 2023 centennial celebration with creativity and regional pride, First Fed has announced a Songwriting Contest. Songwriters have a chance to win a $5,000 grand prize through January 31, 2023.
"We are so excited to listen to the songs from our talented community," says Jen Swanson, First Fed Community Engagement Manager. "The winning song will be an important part of our plans to celebrate our 100 years in the PNW next year."
Song lyrics must include words or phrases related to the Pacific Northwest or community, as listed in their rules. Entrants must exclusively own the rights to their music and lyrics, but bands may enter collectively.
First Fed looks forward to selecting a winning song that will feature prominently in its 2023 centennial celebration. "With so much local talent," Bolton says, "we are excited to see what the songwriting contest will bring!"
First Fed is a member FDIC and equal housing lender.
Featured photo by Chloie Jensen, winner selected for the October calendar page
Sponsored