The Bellingham Bells have long been a perennial part of Bellingham summers.
The collegiate-level baseball team plays its home games at Joe Martin Field on (usually) warm summer evenings, and attending one is a fun, inexpensive way to kick back.
Thanks to a partnership between the team and Puget Sound Energy, several of their home games are now a great reminder of the many wonderful community nonprofits that exist in Whatcom County.
"Community Wednesdays" at the ballpark highlights a different local nonprofit, with each organization setting up a table for community engagement at no cost to them. In addition, the featured nonprofit receives a Bells donation of $1 per ticket sold that night; PSE donates another $100 per run scored by the team that evening.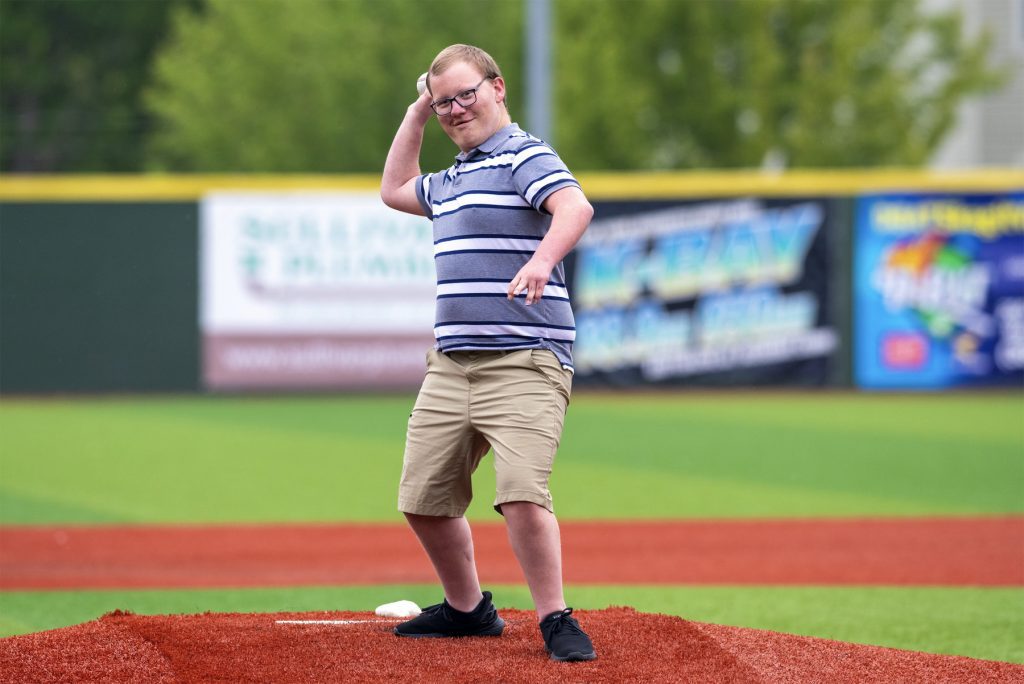 "We are thrilled to be partnering with Puget Sound Energy on this promotion," says Bells General Manager Stephanie Morrell. "PSE and the Bells both feel strongly about supporting our community and we are excited to be able to help these organizations this summer."
Liz Purdy, PSE's community engagement representative for Whatcom County, says the idea came from Morrell and was immediately embraced by PSE.
"We loved the idea of featuring local nonprofits as part of the way that we could support the Bells season," she says. "I think it's been exciting for organizations to be able to kind of take a breather, honor their staff and their volunteers, bring in some of the clients they serve, and spend a night at the ballpark together."
Each nonprofit also gets to pick someone associated with them to throw out the game's ceremonial first pitch.
On June 15, that honor fell to Kaden Taylor, a 17-year-old involved with the DISH Foundation. The organization's mission is providing people with intellectual and developmental disabilities (IDDs) a chance to gain training and real-world employment that fosters dignity, independence, purpose, and hope (hence the acronym, DISH).
DISH partners with "Our Kitchen Bellingham," a bakery and coffee shop that operates out of a converted 40-foot shipping container at Bellingham's Waypoint Park. Those with IDDs receive vocational training and are then give chances to prepare Our Kitchen's food and drinks, obtaining employment with a real business that can set the stage for future employment opportunities.
Suzanne Taylor, Kaden's mother, founded DISH in 2019 and spent an enjoyable night at the ballpark.
"It was a really neat opportunity for us to be able to bring a lot of our supporters out for the night, and give them some fun," she says. "It was a great experience."
"Community Wednesdays" kicked off on June 1, the Bells' first Wednesday night home game of the season, by highlighting Wild Whatcom, a nonprofit that fosters lifelong connections to nature by organizing outdoor educational programs for children.
Board chair Sarah Simpson threw out the game's first pitch, and the combination of fan attendance and the Bells' 2-1 win netted Wild Whatcom $806 in donations.
"We're really appreciative of the opportunity to pair up with PSE and the Bells — and other local and trusted partners — to raise awareness about our programs," says Executive Director Licia Sahagun. "Those who attended the game not only got to enjoy a great night of baseball, but also supported enrichment opportunities for local students and getting more youth and families outside."
Those opportunities include the nonprofit's schools-based programming for low-income and disabled students, as well as the general student populations in the Blaine and Mount Baker School Districts.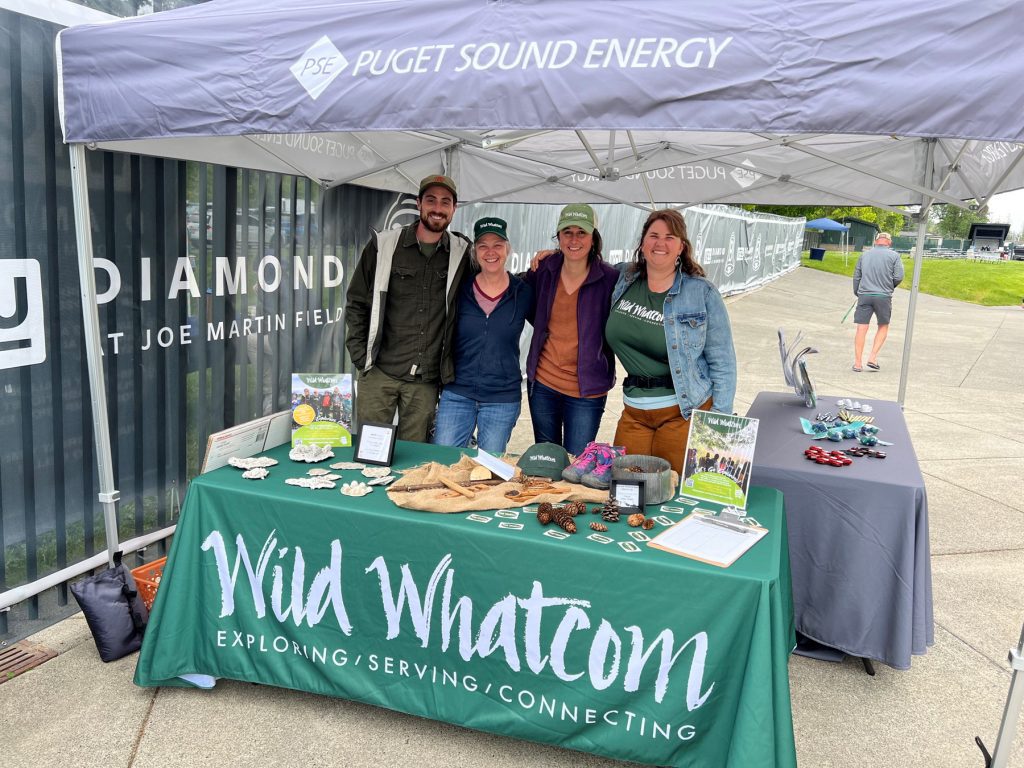 Other organizations featured by the Bells-PSE partnership — all of which were invited to participate in the pilot year of the program — include Communities in Schools (June 8th participant), and Northwest Youth Services (June 22nd participant).
Two more "Community Wednesdays" will take place this season, on July 6 and August 3. The former will feature Road2Home, a nonprofit supporting those affected by homelessness, and the latter spotlights the Lummi Nation Boys & Girls Club.
So, if you needed another excuse besides beer, sun, and ice cream to get out to a Bellingham Bells game this summer, it's safe to say you've got one. The Bells, PSE and these great community nonprofits all hope to see you soon.
Play ball!
Sponsored