For those who identify as carnivorous, consuming a perfectly cooked piece of meat is a kind of primal, almost holy experience.
And of the many people who worship at the altar of barbecue, Jack Timmons is a particularly devout follower.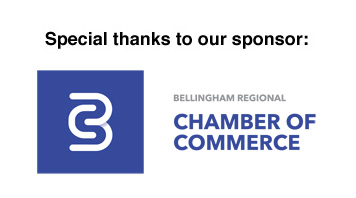 "Barbeque is like the most soulful of soul foods," says Timmons, owner of Jack's BBQ. In April, the popular Seattle-based restaurant brand expanded north to Bellingham, opening a spot in the former Copper Hog location at 1327 North State Street.
Since firing up its smokers, business has been steady, with folks hungry for a menu ranging from barbecue breakfast tacos to prime rib dinners. The Bellingham Jack's BBQ also features a bar full of tasty cocktail offerings to go along with its selection of meats, made-from-scratch sides, and to-die-for desserts.
"The neighborhood's delighted that we're here," Timmons says. "Good barbeque is not an overserved product on the West Coast."
Low and Slow
Timmons, 61, grew up in Dallas, Texas.
He graduated from Texas A&M University with an electrical engineering degree and spent decades working in aerospace and with microprocessor software systems, including stints with Boeing and Microsoft. He's lived in Europe, been a movie producer, and once worked on a space shuttle project for NASA.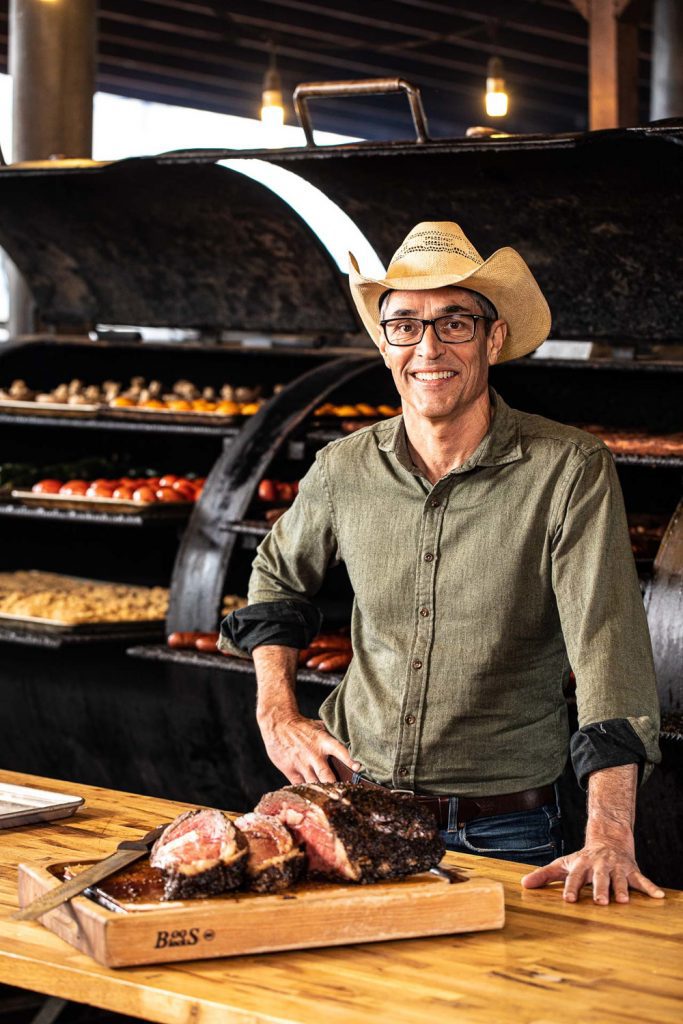 But what stands out most about Timmons is just how much he loves brisket.
In fact, Seattle Met magazine once called him "The Brisket King." Even the license plate number of his personal vehicle is "BRISKET."
"When you do a really good brisket, like we do, it just comes out like butter," he says. "You don't really need barbecue sauce, because it's such a good, delicious cut of meat."
A brisket, Timmons explains, is among the most complicated pieces of meat one can cook. Instead of protecting the stomach of a steer like a tenderloin or ribeye cut, a brisket is comprised of two overlapping muscles in the steer's chest.
The muscles are tight and well-worked, made of thick fibers surrounded by a netting of collagen. Slow-cooking a brisket at low temperature turns that collagen into gelatin and renders the meat tender. Cook it too fast, however, and the netting shrinks and squeezes the meat fibers, in turn squeezing out moisture and leaving a dry brisket.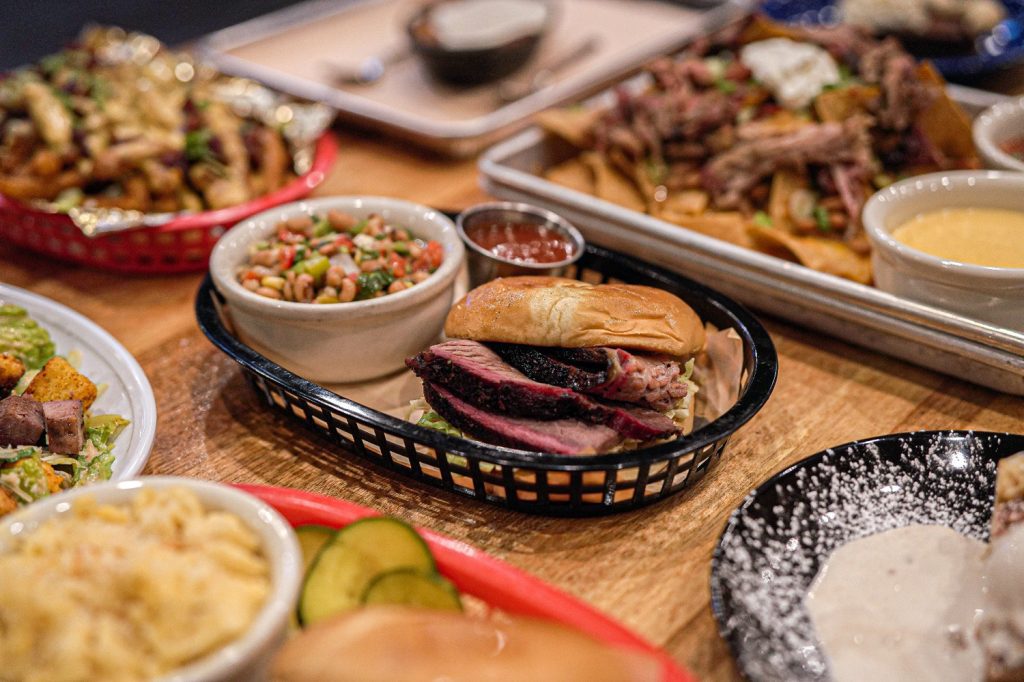 "You can't just cook 'em in an hour," he says. "You have to cook 'em over 225 degrees for 10 to 12 hours."
At Jack's BBQ, each restaurant has a pit boss who oversees the operation of big, black, 20-foot-long smokers that burn cleanly and carefully to produce protein perfection. Jack's Seattle-based pit master holds daily Zoom calls with the pit bosses, and when a brisket is finished cooking, a quality control chain of command is used: photographed slices of each piece are sent to Timmons and the pit master.
These men are serious about their meat, and so is Timmons.
His transition into being a local barbecue kingpin began in his own backyard. Over the years his BBQ pit got bigger, and in 2012 he attended Barbecue Summer Camp at Texas A&M — where barbecue is taught by the school's meat science section of its animal sciences department.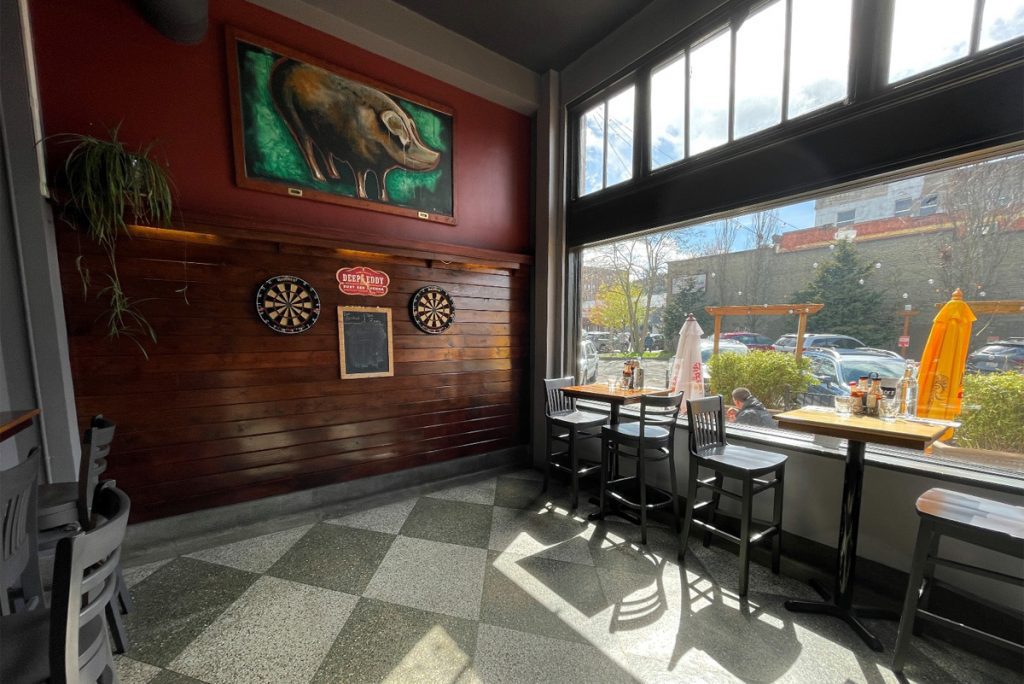 "They have guys with PhDs in meat," Timmons says.
After summer camp, he toured famous barbecue joints in central Texas, many in small German towns settled in the 1800s. Many of these places still operate the same way they did then when it comes to meat.
"All these places were, like, 150 years old," Timmons says. "Ancient places with creosote stalactites growing from the ceilings from smoking for 100 years. They're like medieval."
Many of the German butchers here smoked their meats simply to last longer, he says: just salt, pepper, and no sauce. The meat is often served on butcher paper with pickles, onion, jalapenos, and white bread.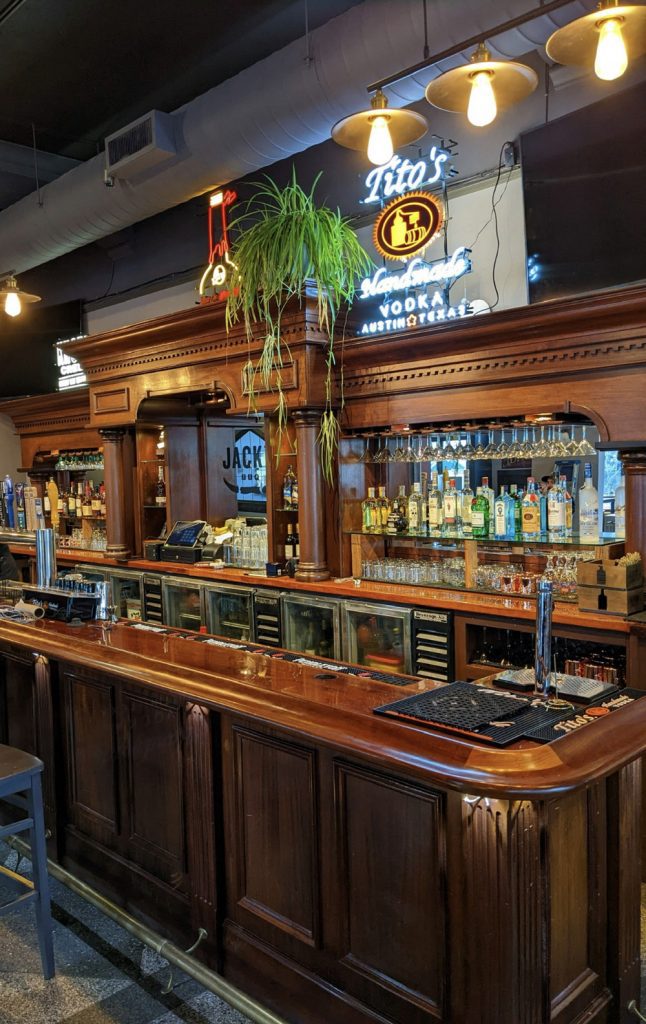 At Jack's BBQ, your order can be served much the same way, and the pickles and jalapenos are homemade. The beef comes from Okanogan County's Double R Ranch, and delicious cheddar jalapeno sausages are imported from the Syracuse Sausage Company of Ponder, Texas.
And if you do require sauce, Jack's makes that itself, too.
Going Big
When an inspired Timmons returned to Seattle from Texas, he began the "Seattle Brisket Experience" — the equivalent of a barbecue rave, he says.
Smoking brisket in his backyard, he'd sell monthly event tickets at breweries and rent tables, chairs and even a band for a good ol' time. The first one took four weeks to sell out. The last one he did sold out online in just nine minutes.
"It just took off," he says.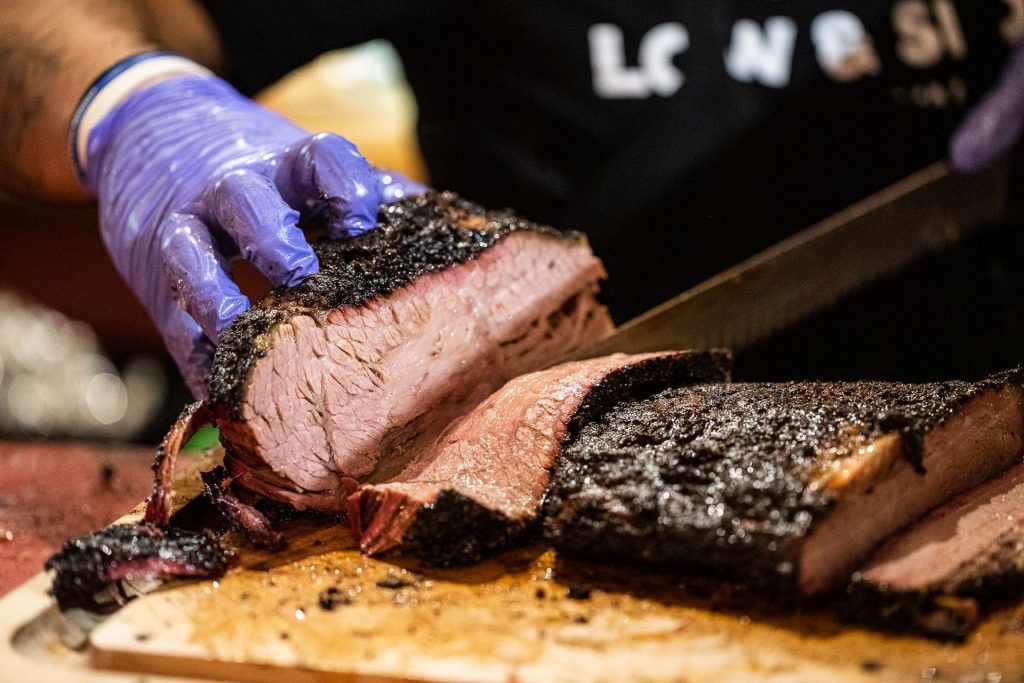 In 2013, Timmons held a brisket event at a book signing for Daniel Vaughn, a Texas barbecue expert who'd penned "The Prophets of Smoked Meat." As the debut title in Anthony Bourdain's book line, the release brought along considerable publicity.
ABC News filmed a segment with Vaughn in Timmons' backyard, where the two men cooked. Soon after, Timmons knew he had to expand beyond his monthly events. Without any actual restaurant experience, he and several friends purchased a former Seattle dive bar in the SoDo neighborhood and opened the first Jack's BBQ location in September 2014.
The learning curve was steep, especially with employees: one day, a worker who'd violated his parole was forcibly removed from their kitchen by police. But the restaurant frequently had lines out the door, was profitable two months in, and stayed in the char, both financially and meat-wise.
Having survived a pandemic that forced Jack's BBQ to rely on to-go orders, pop-up locations, and the partial conversion of one restaurant into a fried chicken venture, Jack's BBQ is now looking as healthy as ever.
There are restaurants in South Lake Union and Algona, the latter of which holds an annual music event called the "Low and Slow Festival." There's also a Jack's spot in the Columbia Center food court. All told, the company goes through about 440,000 pounds of beef, pork, and chicken annually. On their anniversary, they smoke whole alligators wrapped almost entirely in bacon.
"Food is fun," Timmons says. "It's always a part of you. It's always a celebration."
While Jack's considered expansion to several Eastern Washington cities, including Spokane, Yakima, and Wenatchee, the pendulum swung to Bellingham when friends of Timmons saw the vacant restaurant space and sent photos to him.
He says it was an easy decision.
"Bellingham is the most charming of those places," says Timmons. "The mountains and the oceans are right here. Everybody loves Bellingham."
Jack's BBQ is open from 8 a.m. to 8 p.m. on Tuesdays, Wednesdays, and Sundays, and from 8 a.m. to 10 p.m. on Thursdays through Saturdays. Breakfast tacos and coffee are served from 8 a.m. to 11 a.m.