Submitted by Northwest Tune-Up
After a fantastic response to the festival's music lineup announcement, bike and beer fans are eager to see what is in store for the rest of the curated outdoor experience. On top of more than 24 participating breweries, attendees will have a bike demo and expo experience compiled of 50-plus brands, with some offering demos of mountain bikes, commuter bikes, electric commuters and e-mountain bikes throughout the weekend — plus races.
The NW Tune-Up is excited to welcome cyclists from all ability levels to enjoy a weekend of adventure and racing, coupled with each day's array of fun activities, epic music, and tasty beers. Purchase tickets now.
Galbraith Mountain Bike Events
With over 70-miles of trails, Galbraith Mountain will be home to the Specialized Mountain Enduro Race, presented by Soil Searching. This Enduro is a bonus race of the Cascadia Dirt Cup series and comes with numerous prizes and a ticket to the event space on the waterfront. This four to six-stage enduro race will be held on Galbraith Mountain for two full days, with adults racing Saturday, July 9th, 2022, and youths (tickets still available!) racing Sunday, July 10th, 2022. In the traditional format, competitors will be competing for timed downhill runs, with mandatory uphill climbs between stages (which are not included in racers' overall time), all while competing for bragging rights and a "bigger than usual" pro purse! The NW Tune-Up is upping the ante for this CDC bonus race bringing more money to the table with payouts for 1st at $1500, 2nd at $1000, and 3rd place at $500, with equal payouts for men and women.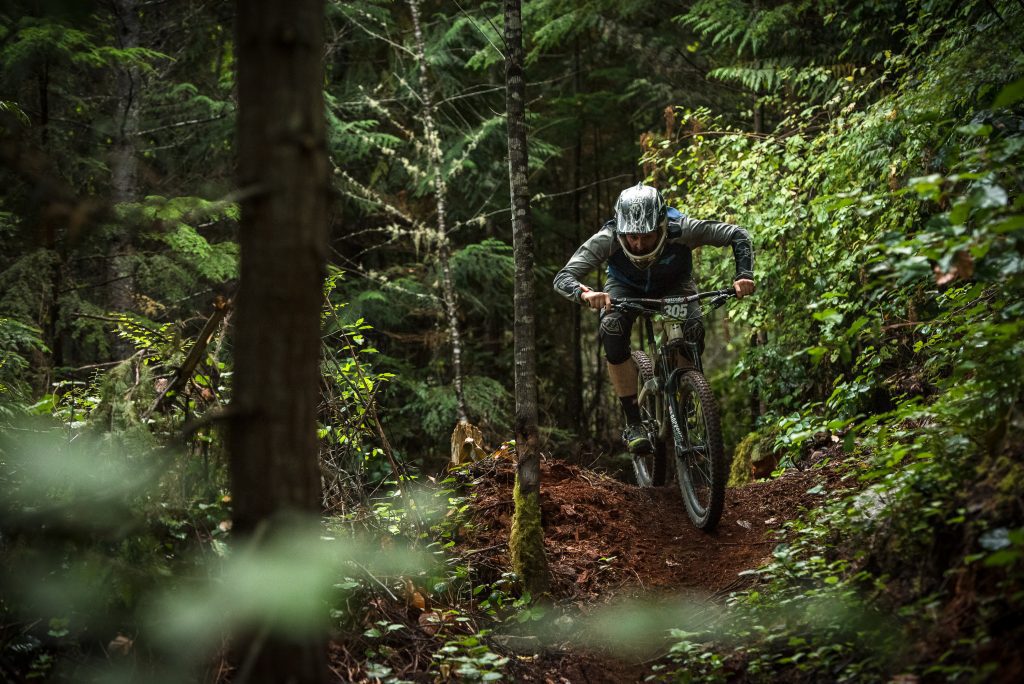 Not race ready just yet? Head up to Galbraith Mountain's newly developed progressive jump line with Angi Weston and Shaums March. Start small and work up to the more significant lines with a clinic guided by some of the area's best coaches. Whether you are just starting to take flight or have the desire to hone your existing skills, these clinics provide an opportunity for progression for attendees of all ages. Join in on the fun or watch the next generation spread their wings. Racing & Demos
Waterfront Bike Events
Down on the Bellingham Waterfront, riders won't want to miss the Maxxis Pumptrack Drag Race, presented by Evil Bikes on Friday, July 8th, 2022. This head-to-head format puts racers against one another throughout a circuit of rollers, banked turns, and features designed to be ridden entirely by "pumping"—generating momentum with body movement instead of pedaling. Competitors will race down and back on the new and improved course along the Waterfront's Granary Avenue, the perfect place for spectators to watch with a tasty beverage in hand. Athlete registration opens for professional and amateur categories on June 4th, with a pro purse of 1st place at $1500, 2nd place at $1000, and 3rd place at $500, with equal payouts for men and women. This one will be an all-time race that should not be missed, whether racing or spectating.
Not race ready just yet? Not to worry as there will be several clinics in both festival locations throughout the weekend. Starting with the Transition Bikes Jump and Cornering Clinics, attendees can learn the fundamentals of jumping and cornering at the Waterfront Pumptrack. Racing & Demos
Once all your bike needs have been satisfied, don't forget that music will be front and center at the waterfront location all afternoon and into each evening. The NW Tune-Up will feature live music on two stages at the waterfront. "It's a perfect setting: incredible musicians performing as the sun goes down behind the San Juan Islands," said Hunter Motto, Head of Music for the NW Tune-Up and the Crocodile in Seattle.
Keep an eye out for additional artists, attending breweries, and race details as they are announced on nwtuneup.com, or stay up to date with their Facebook and Instagram: @nwtuneup.
We'd like to offer a special thank you to our sponsors of the Northwest Tune-Up: Specialized, Maxxis, Evil Bikes, Smartwool, Diamondback, Transition Bikes, Superfeet and Craft MTN.
The Northwest Tune-Up is part of Bellingham's signature event program in partnership with the City of Bellingham and Bellingham Whatcom County Tourism, aimed to encourage commerce, maximize national and regional exposure, enhance the existing quality of life for residents, and help build a legacy for recreation in the Whatcom County.