It's no secret that there's currently a high demand for workers in the healthcare industry. While it may seem like a challenging industry to break into, getting a foot in the door is not difficult at all. Summit Place, an assisted living facility in Bellingham, is proactive when it comes to welcoming newcomers and helping them find their place. And, according to Executive Director Jozef Bosman, they're happy to lend a helping hand to those looking to further their education.
The requirements needed to get a start in healthcare are more about a person's natural abilities, rather than the amount of school they've attended.
"You need to be an individual that has compassion and a drive to take care of people, and the ability to be organized. Sometimes, individuals that we take care of are in pain or not feeling well and they're not at their best can be a little cranky, and you need to be able take that with a grain of salt," Bosman says. "It's not for the faint of heart; you're dealing with bodily fluids at times—not often, but it happens—and you've got to be able to roll up your sleeves and take care of things. Basically, it's an individual who can be compassionate and be a natural care giver."
There is, of course, some training required, and Summit Place takes a hands-on approach by offering help with schooling alongside on-the-job training. "If somebody is new to the healthcare industry, we interview them and also do background checks to make sure the person is safe around vulnerable individuals. We set them up to take the online learning part of the training, as well as training in the facility with other employees," Bosman says. "When you've done your hours actually working shifts, the next step is to sign up with the state to take an exam. After that, you're awarded your certificate and you meet the requirements to be a Home Care Aide."
Bosman has seen a trend lately as a result of hardships the bar and restaurant industry has been going through. A lot of workers that lost service jobs to the global pandemic have found a new home taking care of seniors, instead.
"Quite honestly, these individuals do really well because they have to be multiskilled, they need to be aware. Usually, they tend to do well because they're offering a service: you need to pay attention to your customers—which are our residents—you need to pay attention to the families that come in, to the care a physician has requested," Bosman says. "We've had a lot of individuals come from the restaurant industry to work with us, and I have been very impressed."
Summit Place is happy to meet with people from a variety of backgrounds. Again, a person's natural abilities can mean more than their work history. "There's a lot's going on, and if you can multitask, that really helps," says Bosman. "We will always need assistants; we're open 24 hours a day, seven days a week. And whether there's an epidemic or whatever, we're always here and we still need to care for these individuals."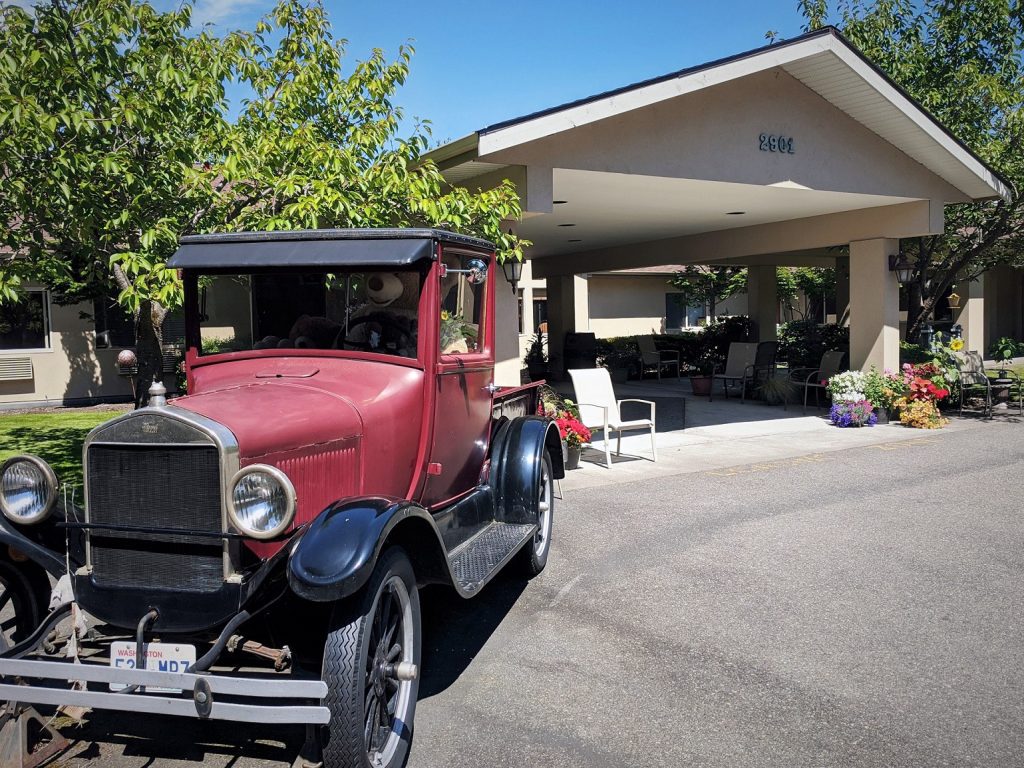 Bosman welcomes feedback from Summit Place employees and finds that many staff members appreciate similar things about the workplace.
"We're not huge. We only have 34 residents, so we're really able to hone in and become a team or a family and people really enjoy that," Bosman says. They strive to schedule a month in advance, so people can plan their personal lives. "I'm told by our employees that they do truly enjoy working here because of that, and because we are very flexible, as well. They enjoy the stability of the job and getting to know the residents."
One Summit Place employee who came from the restaurant industry said they wish they'd made the move earlier, and are looking to upgrade their skills to move on in the health industry.
With plenty of room for newcomers, a fulfilling work experience and ample assistance for moving a career forward, Bosman offers a warm invitation to anyone that is interested in learning more. "If it's something that you've ever wondered about, come down and interview at the facility and give it a shot, because there's always work in this field, and there are different aspects you can get into," Bosman says. "And to serve somebody this way is very rewarding."
Sponsored