Have you wondered how a potter spins at the wheel? What inspires a painter? The intricacies of jewelry-making?
Get a glimpse of the works and creative processes of 31 local artists at the free, self-guided 2021 Whatcom Artist Studio Tour, from 10 a.m. to 5 p.m. October 2-3 and October 9-8.
Participating artists will show and sell their works in metal, leather, watercolor, oil painting, photography, woodworking and more in 27 galleries and studios throughout Whatcom County.
Founded in 1995, the Whatcom Artist Studio Tour features the work of the primary artists at each venue, and some locations may include additional artists as well, providing a unique and compelling variety of artwork.
Larry Richmond
Larry Richmond took and loved a ceramic class in college and, after a few distractions, got back to it full time. He's still making pots 46 years later.
"All of my pottery has a feeling of baskets," he says, "most with some kind of added woven material. The majority of the influence comes from my 25 years spent teaching and working on the Hoopa Indian reservation in Northern California. Beautiful basket work comes out of this area. I've traveled extensively around the world and always brought back ideas, so there is a mixture of cultures in my pots."
Richmond has been on the studio tour for about 18 years. Although his work can be seen in local galleries, the tour is another way for people to see his work and see his creative process, as well.
"People will see a large collection of my work—kiln, pottery wheels, and a demonstration of weaving on pottery," he says.
Ron Pattern
Ron Pattern says he's drawn and painted since early childhood.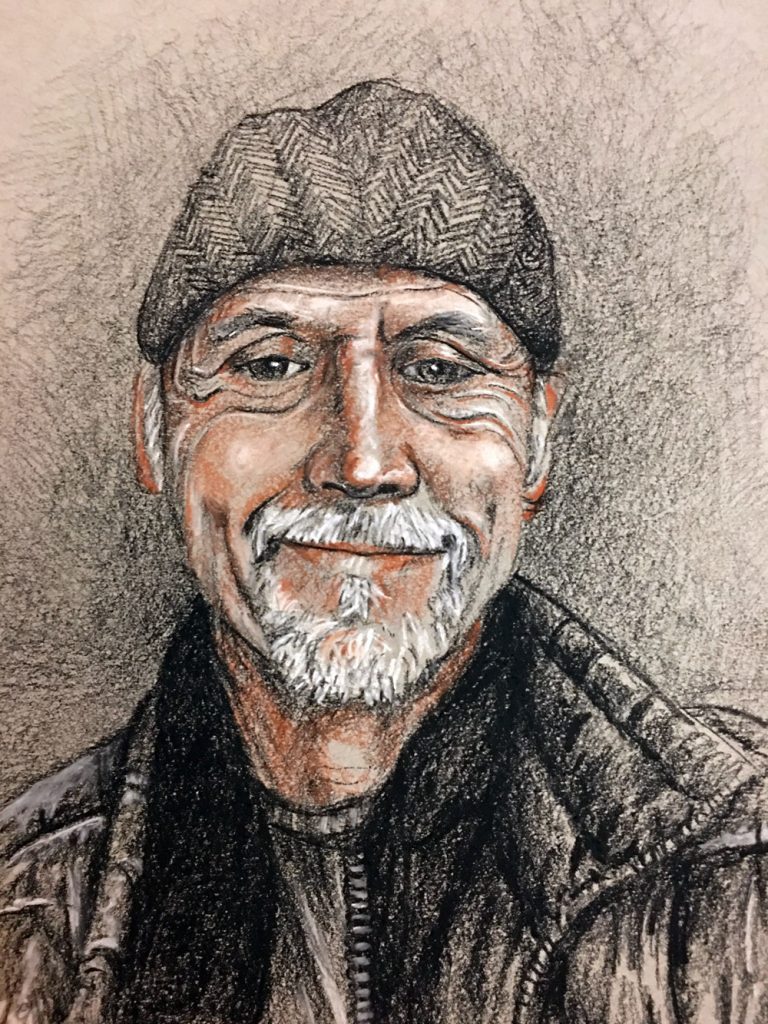 "I remember sitting around the kitchen table on rainy days with siblings and cousins and we would all be drawing," he says. "I worked as a 'sign guy' [a commercial artist] because it was a paid profession where I could make a living with brush and paint. But I always pursued fine art during my off time."
"I was always a little obsessed with finding my artist's voice," he continues.
Pattern is married to artist Nancy Canyon, and they live an artist couples' life and have many friends in Bellingham's creative community. He's been involved in the tour on and off since 2004 and says his paintings are considered realistic and representational.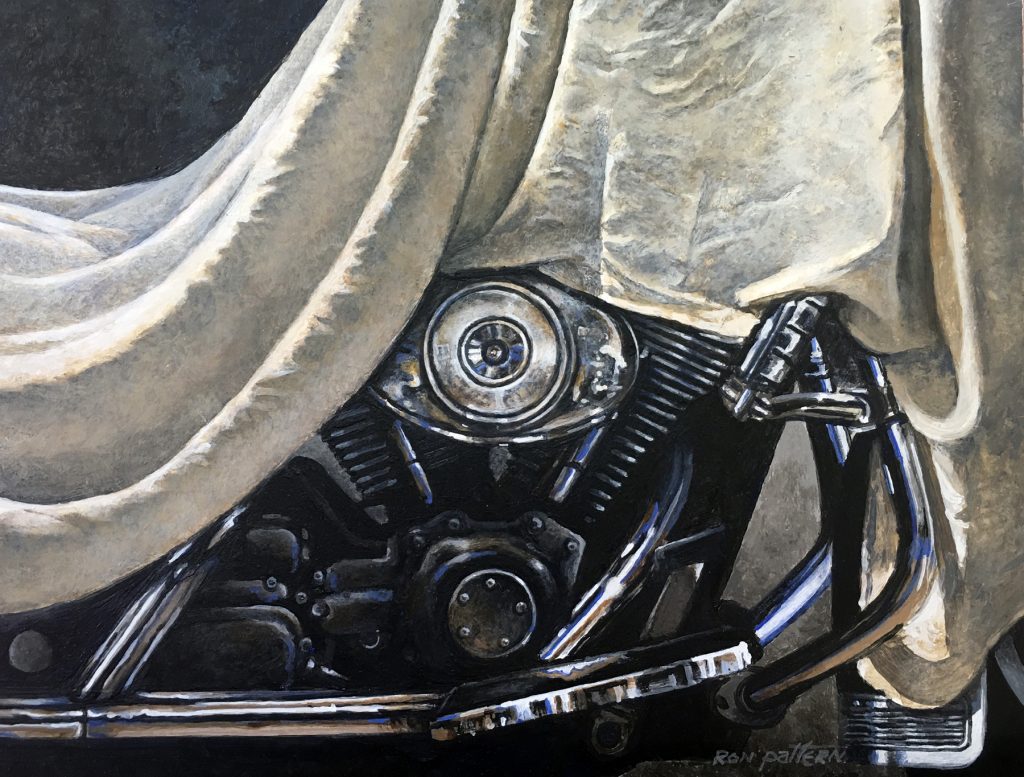 "What inspires me," Pattern says, "are what I experience on a daily personal level, the flora along Whatcom Creek, the way the low-angle winter sun breaks through the canopy and lights up a cedar trunk and branches, the way the blue sky reflects off the chrome of a motorcycle."
Lianne Redpath
Like Ron Pattern, jewelry designer Lianne Redpath says she's always been an artist in one form or another.
"Just this past week," she says, "I was cleaning out the attic and came across a box of papers from childhood and found something my mother must have saved. In the box was a crayon drawing of a marching band. I recall at that young age saying, 'I want to do this forever.' I was 9 years old."
Redpath has a varied background in the arts. After receiving a Bachelor of Fine Arts degree (in printmaking and art history) from the University of Wisconsin-Milwaukee, she had a professional career for 20 years as a singer, working in Reno, Lake Tahoe, Las Vegas, and Acapulco. Following that, she owned a floral design business in Las Vegas for 15 years. Over the years she's taken workshops and even welded for a few years before starting to make jewelry. She works in other mediums, as well: ceramics and painting.
She says her work is strong in design and is for those who embrace individuality. A simple elegant pearl might complement a large, hammered sphere, for example.
2005 was her first year on the Whatcom Artist Studio Tour. "I feel the tour is vital for our community," she says. "It gives viewers the chance to see who we are, what we do, in our own studios. Galleries have disappeared over the years, so we don't have many outlets to display our work."
Also, should someone be contemplating learning a new medium, she says, they can readily see how much equipment is needed.
"There is more to being a jewelry artist than a saw, hammer, and torch," she jokes.
Support local artists
Ron Pattern believes that the public's acknowledgment and support of our creative community is vitally important. "Most artists and artisans work away in solitude, so the tour is a wonderful opportunity for the artist and interested public to connect," he says.
Given the spread of the Delta variant and the governor's recent directive and concern for the well-being of artists and visitors, indoor studios will require masks be worn and social distancing practiced.
In addition to the individual artists' venues, there are community partnerships supporting our local artists on the tour, with works at the Jansen Art Center, at 321 Front Street in Lynden, through November 26, and at Whatcom Museum's Old City Hall, 121 Prospect Street, through October 17.
More information is available on Facebook and at the Whatcom Artist Studio tour website.