Submitted by Lydia Place
Thursday, September 17th from 6:00 p.m. to 7:00 p.m. Lydia Place, along with event partners Lynda Hinton of Windermere, Barkley Village, and Labels Women's Consignment are bringing Bellingham's largest fashion extravaganza and handbag exchange, Handbags for Housing, to living rooms all across Whatcom County and beyond.
Now entering its 9th year, Handbags for Housing, Lydia Place's second largest annual fundraiser and auction is set to take the virtual stage- live, with a one-of-a-kind, Candy Land inspired event with specialty gift boxes and VIP goodie boxes for purchase, raffle prizes, and a wide array of handbags to suit every fashionista's style. You can shop the handbag bazaar or bid on your favorite live auction bag as they appear down the runway modeled and styled by local boutiques- including long-time Handbags for Housing Fashion Show Sponsor, Labels Women's Consignment.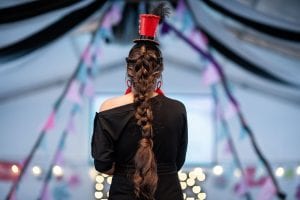 The deals get even sweeter with general admission being free this year. Public Relations and Graphics Manager, Sarah Deeder, explains the move to make the event free, instead of the regular admission price of $30 plus the donation of a gently used handbag. "Last year, we had over 500 guests in attendance and we were able to offer more in-person experiences such as crafted cocktails, a beauty bar, a photo booth, appetizers, and a VIP lounge. With the event going virtual, we've had to scale down, and although we can't offer as many activities as we normally would, we made this year's event free in hope that last year's attendees return and entice people who are new to Handbags to come see what all the fuss is about. Whether they are joining us locally, or on the East Coast, everyone is welcome to join the fun, learn about the work of Lydia Place, and donate whatever they can to our mission. Handbags for Housing has always been about community, shopping an assortment of handbags at bargain prices, and raising funds for our neighbors in need—this year's virtual event has all of that and more."
Last year, Handbags for Housing raised 100K for Lydia Place programs and services that provide intensive case management along with emergency, transitional, and permanent supportive housing services. In 2019, Lydia Place's Family Housing Program served 331 children and 167 families across Whatcom County. In addition to housing support, Lydia Place provides an array of long-term supportive services focused on ending the generational cycle of poverty through parenting education and support as well as one-on-one and group counseling.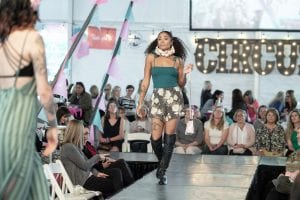 Community Engagement Director, Tally Rabatin, shares her enthusiasm about the event going virtual after the physical event set to take place at Barkley Village in June was cancelled due to Covid-19. "The financial hardships this pandemic is creating continues to ripple throughout our community. Not only are we noticing more and more families in need of housing support, but we as an agency have had to find alternative ways to adapt our fundraising efforts so that we can continue to say 'yes' to families in need. Thankfully, we did not have to completely cancel handbags this year, because families are really struggling right now, and they need our community's support now more than ever. We cannot thank our generous sponsors and dedicated supporters enough. It takes A LOT to throw a fundraising event, and because of their commitment to our mission, we were able to find a way to transition some of our favorite components of Handbags into an interactive virtual experience that anyone with a smartphone or computer can attend."
For those that cannot attend this year's virtual event on September 17th, they can still get involved by becoming a Lydia Place Housing Hero. For as little as $5 per month, you can help Lydia Place continue to say "yes" to families in need of emergency housing. For more information or to set-up your recurring gift today, visit: www.lydiaplace.org/hero
All proceeds from Handbags for Housing benefit Lydia Place, a local nonprofit agency working to disrupt the cycle of homelessness for current and future generations. General admission tickets are free this year, but you must register. Registration and handbag donation details are available at www.handbagsforhousing.com.