Submitted by Assistance League of Bellingham
You can once again visit Assistance League of Bellingham's Thrift & Gift Shop at 2817 Meridian Street, across from Haggen, open Thursday and Saturday from 10:00 a.m. to 5:00 p.m. We gladly accept donations at the back door in the alley Thursday and Saturday, 10:00 a.m. to 4:00 p.m. Unfortunately, we are not able to accept large furniture or clothing until September 3rd, as we simply have no room. 
The selection of items at our shop is humongous! The quality, as always, is superior. We have items that make the past come alive! You won't have to settle for less, because we don't.
You can help by:
Donating items to our Thrift & Gift Shop
Shopping at our Thrift & Gift Shop
Donating money to our programs
Becoming a member and helping from the inside out!
Life of a donation:
It leaves your storage room, closet or drawer giving you more space at home.
It's displayed in our shop for someone to fall in love with and give it a new home. Our customers get a terrific deal and leave happy.
The funds then support our five programs and make a difference in thousands of lives right here in Whatcom County.
There are winners all around…but it all starts with you!
If we receive a donation that we cannot sell in our shop, it goes to another organization that could use it such as Humane Society, Lighthouse Mission or Lydia Place.
Another way to make a difference is by giving a financial donation. Your contribution, small or large, will make a difference! Please visit our website, assistanceleague.org/bellingham to make a donation.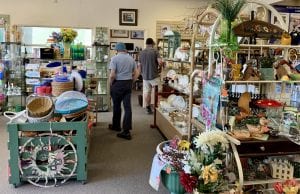 Assistance League of Bellingham is a nonprofit 501(c)(3). Your contributions are fully tax deductible. We are an all-volunteer organization; therefore, your contribution is maximized. All donations stay in Whatcom County, benefiting children and adults in- need through our philanthropic programs. Your gifts are greatly appreciated.
Check out the "Donate" page on our website to learn other ways to support Assistance League through Amazon.Smile and Fred Meyer Community Rewards.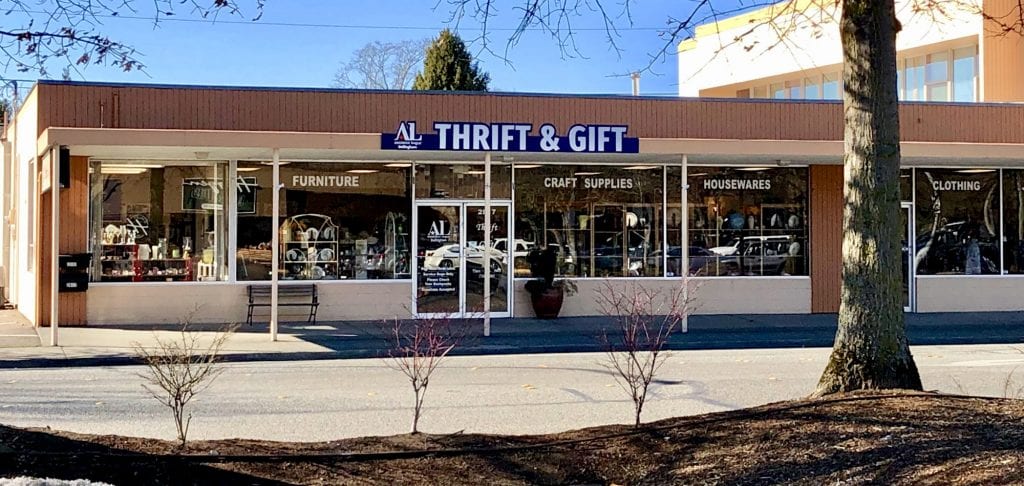 There is no better time to come in and make a difference in the lives of others. When you shop at our Thrift & Gift, you get a good deal and do a good deed. Thanks for supporting Assistance League of Bellingham!
We wear smiles under our masks!

Grateful volunteers accepting donations in our alley.

Shoes, purses, clothes galore!

Don't miss our Book Nook!

Volunteers at Target for last year's Operation School Bell.

Furniture, artwork, home décor and more!
Article and all photos submitted by Assistance League of Bellingham