There's a nip in the air and flurry activity as you get ready for the house full of people you'll be hosting for the big Seahawks game.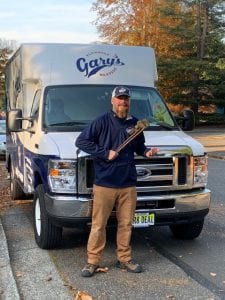 That's when it happens: all of a sudden your house is cold. Too cold! You turn up the furnace and nothing happens. If you'd wanted cold, you would have gone to CenturyLink Field. It's time to call for help.
In the winter when your furnace is most in demand is also the time when problems will arise, explains Kyle Scott, an HVAC technician for Gary's Plumbing & Heating.
Furnace units last on average from 10 to 20 years, so if your heating unit hasn't had regular maintenance in the last few years, or you're noticing some unusual behavior from your furnace, it's time to get it checked out.
Call Gary's if you notice any of these things happening with your unit:
Inflated Energy Bills
Was your last heating bill much higher than what you expected? This might mean your furnace is working overtime and it's costing more money in energy bills. An overworked unit may fail more quickly as well, so an inflated energy bill may be your early warning sign that it's time for a checkup.
Cycling
Perpetual cycling could be a sign of a malfunctioning thermostat or something else—either way, you don't want a failed furnace spoiling your holiday gathering.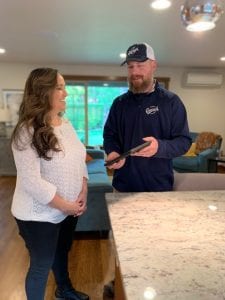 If your unit is continually kicking on and shutting off, this is cycling.
Scott explains this could be a safety measure on the part of your furnace: "The unit could keep shutting off because something is wrong."
Don't take a chance that something really is wrong, and call an experienced tech to come and examine your unit.
Continual Thermostat Resetting
This might be a simple solution such as replacing the batteries in your thermostat. Not all thermostats have a low battery indicator, Scott says. One morning you may wake up to a cold house because the battery died and your thermostat can't "talk" to the furnace.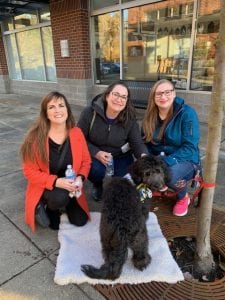 Another solution might be changing out the filter. When the filter gets dirty it restricts air flow to the furnace, and not enough air flow causes the unit to overheat. If that happens, the unit will shut off when it needs to cool down.
Whatever the cause, if your thermostat keeps resetting, it's time to call a professional.
Heat Exchanger
Gary's techs can examine to see if the heat exchanger or burner is operating improperly. A compromised unit can cause carbon monoxide poisoning and is a very serious issue.
"This is the biggest safety concern," Scott says.
As the heat exchanger ages, the tubular steel plates inside the exchanger can crack. When this happens, dangerous exhaust containing carbon monoxide can mix with the fresh air circulating into the house.
Pilot Light
If your pilot light is not staying lit, this calls for an inspection of a certified tech. Most newer furnaces have an electric ignition, Scott explains, and the ignitor typically burns out after five to seven years.
Trade Ally
Gary's is a Trade Ally of Cascade Natural Gas. That means the company is a vetted and recommend contractor for installations when you work with Cascade Natural Gas on an upgrade or new system. Customers also benefit from rebates and ongoing energy savings.
Community Confidence
Gary's Plumbing & Heating has been in business for nearly 30 years, and this family-owned and -operated company was recently nominated for the 2019 Small Business of the Year award presented by the Bellingham Regional Chamber of Commerce.
"We are grateful for this vote of confidence from the community," says Gary's Human Resources Manager Mary Gibbs.
Whether your furnace is struggling to keep your house warm or your heating bill has gone sky-high, these are signs it's time to call Gary's Plumbing & Heating. Call 360-734-9700 or visit Gary's online at www.garys-plumbing.com. And: Go 'Hawks!
Sponsored