The state of Washington passed a law in 1975 that allows any resident over 60 years old to attend higher education courses nearly free for colleges and universities who choose to participate. Called the "over 60 waiver" or "senior waiver," it can be your pass to learning for the sheer pleasure of it—when you now have the time to enjoy a class and no pressure of tests or grades.

Both Western Washington University (WWU) and Whatcom Community College (WCC) offer the waiver. David Brunnemer, Western Washington University's registrar, doesn't know precisely how many "over 60s" are using the waiver this semester but, he says, "I can tell you we don't have enough."
Brunnemer explains that most WWU classes are eligible for using the waiver as long as there is space availability. Some degree classes, independent studies, or any classes with labs, are not available. It's likely that the most popular classes won't have openings because they tend to fill up quickly.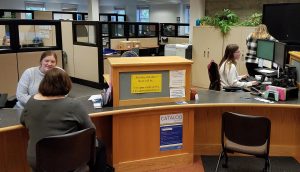 "Western has many faculty who are global experts in their fields, so taking a class is a great way to absorb these world-class lectures," says Brunnemer. "You can sit in on just about any type of class that interests you, and enjoy learning just for the joy of it." Geology, History, Macro Economics—the world is your oyster.
The fee at WWU with the senior waiver is $25 per quarter for a graded or pass/no pass status. You may audit the class for a fee of $5. Auditing the class requires written permission from the instructor, and students who audit do not participate in class discussions, take tests or complete class projects.
Michael Singletary, registrar at Whatcom Community College, values the senior waiver program and believes it's great for both the community and the community college environment. He calls the program invigorating. "Seniors are an important part of our learning community," he says. "Having older students adds to the mix of experiences and diversity in the classroom."
Each quarter at WCC, between 25 and 35 senior students use the waiver, with some taking two classes at a time. At WCC, the cost is only $5 per quarter, whether you take one or two classes. Singletary also advises that popular classes can be difficult for seniors to get into. For instance, art classes tend to fill up fast. Permission from the instructor is not required for those using the senior waiver to participate, but prerequisites must be met.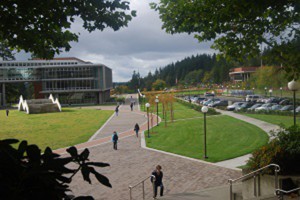 At both WWU and WCC, the process is fairly simple, but timing and prior research is essential for getting the class you want. At Western, the first thing to do is fill out this (free) Special Student Enrollment Form and then the tuition waiver form. It's preferable that this is completed two to four weeks before the start of the quarter you'd like to attend, so now is a good time to start gearing up for winter quarter 2020.
Next, go to ClassFinder, WWU's online search engine for class offerings. Select a class and you'll see the maximum number of students per class (CAP) and the number already enrolled. Seniors can only register for classes with space available; they can't use the waiver for classes that are full or have a wait list. The senior waiver also does not apply to classes taught online.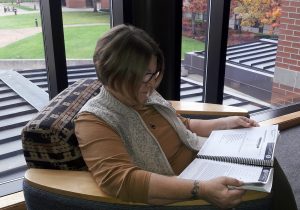 Have more than one class on your radar in case your first choice fills up and keep checking your intended class to see if it is filling up until the first day of class. On the first day of the quarter, head over to the Registrar's office at 230 Old Main and fill out a drop/add slip for the class you want. Have your student ID ready and jump on to one of the available computers to sign up. There will be staff standing by to help.
At Whatcom Community College, the process is more streamlined. Singletary advises seniors who are interested in pursuing classes at WCC to apply (free) before the start of the quarter in which they want to participate. When we did this, it only took about 24 hours for WCC to generate a student user ID and password. Class offerings and student enrollment can be searched and tracked at Find a Class.
Again, it's a good idea to have a back-up choice in case your first choice fills up. Bring your student number and ID and go directly to the Registrar's office in WCC's Laidlaw Building on the first day of class (January 8, 2020) to register.
"We welcome potential students to come visit the campus," says Singletary. "On Whatcom Wednesdays we have student pod leaders available to take you on a tour." You can also call WCC at 360-383-3030 or write to tours@whatcom.edu for more information.
A final tip from the WWU registrar: Use the Whatcom Transportation Authority bus system to get to campus. While you're there, we recommend grabbing a coffee in the Viking Student Union, for one of the best views in the city.