Sea Witch Botanicals is a family-run business created with the vision that their products—lotions, soaps, candles, salves, incense and much more—be chemical- and toxin-free, using only sustainably sourced, fair trade and vegan ingredients. Owners Alesia Hall and Cat Carnell also want their 100% green energy-produced creations to be accessible to everyone.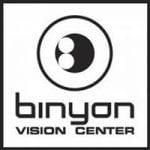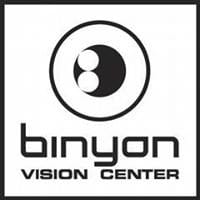 They've succeeded in doing just that. A mother- and daughter in-law team, Hall and Carnell launched the company after considering gluten-free baking and other soap-making ventures. They eventually landed on what they felt seemed most needed in the beauty industry: natural and ethical alternatives to home and body products.
This B Corp and vegan-based company uses compostable packaging and creates products that are free of synthetic fragrances, parabens, phthalates, plastic-based binders or any other harmful environmental ingredients.
And although they do still use a bit of plastic in select packaging, for atomizers, Carnell says their "goal for 2020 is to find a more sustainable solution."
I recently sat down with Hall and Carnell in their fragrant and completely cool, goddess-inspired front room. The smell of cinnamon, cedar, clove, orange, coconut and many other essential oils permeated the space. Produce wash, beard tonics, lip balms, incense, candles, soaps and even a woodland salve are displayed in vintage, old world style around the room.
First things first is the story behind the company's name. "The Sea Witch, to us, embodies a strong, educated, and empowered human that works hard to protect their own well-being and that of the waterways," says Hall. "Historically, and in modern times, the term 'witch' has been used to oppress women specifically. We feel the fragrance industry also oppresses women by polluting their bodies and the environment with known toxins."
Hall and Carnell believe their environmentally purposed products have become so popular among locals—and have even blossomed nationwide—because there's not a chemical or toxin to be found in their wares.
"The fragrance industry is an act of terrorism against women," Hall continues, describing how fragrance oils are unregulated chemical compounds that can cause cancer and genetic mutations, not to mention biohazards. These oils can be passed down in utero for up to four generations.
Hall goes on to explain that the beauty industry doesn't have to be transparent about what they put into their products because they're considered "trade secrets." So there's really no way to know if a product is all-natural or if colorants or fragrances have chemicals in them, because they're not regulated. They need only pass tests for industrial use.
Sea Witch Botanicals set out to be very different by obtaining vegan, fair trade and B Corp certifications for sustainable business practices. Their customers and vendors know exactly what's in the products and are made aware of the company's commitment to using sustainable production and practices.
"There's not a lot of regulation and people assume that the government doesn't want us greenwashing products, so they make it seem like they are environmentally friendly," Hall says. "There might be 'compostable packaging' or '100% all-natural' on the label, but the ingredients show that it's far from healthy. Petroleum is all-natural—but it's toxic."
The idea for Sea Witch Botanicals began to brew about six years ago when Hall made soap and lip balm for her and husband Jhustin's wedding favors. People loved them and kept asking for more. Both Hall and Carnell were ready to work for themselves. Having been in management positions and working with other people, they were tired of giving their all to workplaces and not feeling respected. They simply wanted to create a workplace where they felt respected, could create their own schedules and co-create what their workplace climate would look like with their employees.
"We wanted to make our own company culture, where we will give you the benefit of the doubt, expect that you have good intent and if we all work really hard, we all get a paycheck," says Hall.
Both Carnell and Hall agree that their greater mission of environmentalism will never work if they don't work on how happy and productive their employees are, and this includes them. To punctuate their success, in the last five years their business has flourished beyond their expectations and made its way into 200+ stores.
As Whatcom entrepreneurs, Hall and Carnell take pride in finding local vendors to carry their products. You can find Sea Witch Botanicals products online at www.seawitchbotanicals.com and also in these Whatcom County locations: