If you haven't heard about the excitement surrounding the Bellingham Farmers Market this year, you should know it's all about the big move they're making.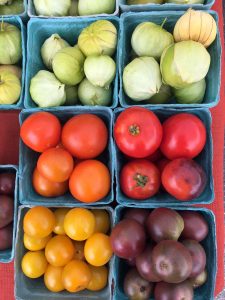 In addition to the flagship Bellingham Farmers Market on Saturdays at the Depot Market Square in downtown Bellingham, the market has long held a Wednesday Market in nearby Fairhaven.
This season, though, the Wednesday festivities will move to Bellingham's Barkley Village neighborhood, and market organizers promise that there will be a lot more to see and do at the new location.
While Fairhaven offered a picturesque and cozy setting, that coziness sometimes meant sacrificing accessibility. Marketgoers reported that parking could be scarce, and the number of vendors had to be capped at about 20. With the move to the Barkley Village Green, the available space has grown by leaps and bounds, and will allow for around 40 vendors.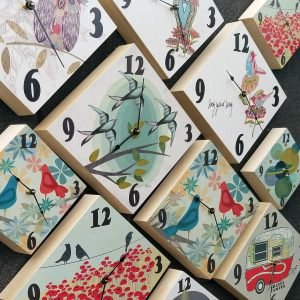 "In the Bellingham area—and all over Whatcom and Skagit Counties—there's so much interest in local goods," says market director Lora Liegel. "By moving to a location that's a little bit bigger, we'll be able to offer that much more to our customers—and even greater variety of products that the customers are interested in."
Plenty of perennial favorites are returning, like Fat Dragonfly Collection, Birchwood Botanicals, Broadleaf Farm, and Rabbit Fields Farm. But you'll also spy some new faces. The family that runs Ten Fold Farm practices sustainable agriculture using European farming techniques, and will offer beef, pork, lamb and eggs alongside fruits and veggies. City Sprouts Farm is a woman-run operation with an eye on sustainable practices, soil health and biodiversity in the Birchwood neighborhood, which enjoys providing produce ranging from tomatillos and hot peppers, to watermelon and beets.
If food trucks are your thing, keep an eye out for Wednesday Market newcomers Sage Against the Machine, who proudly serve up all plant-based dishes, and value supporting their local community. And maybe stop by Hello Cookie for a little all-natural dessert afterwards because, as they say, "We all deserve a little sweetness in our day."
Along with the addition of food trucks, Lora is excited about adding live music to the menu. "By relocating the Wednesday Market, we have the opportunity for some new vendors to get their foot in the door, and we're planning on bringing in local music, so we'll have a little bit more focus on entertainment," she says.
Not everyone is familiar with Barkley Village or its Village Green, but Lora and her team will help direct folks there. "Keep an eye out for the banner that we're putting up near the Wednesday Market space—at the intersection of Woburn Street and Rimland Drive," she says. And keep an eye out for a bigger and better Bellingham Farmers Market experience, every Wednesday from 2:00 p.m. to 6:00 p.m., from the June 12th opening day through the end of September.
Wednesday Bellingham Farmers Market
Barkley Village Green
2215 Rimland Drive in Bellingham
Wednesdays: 2:00 p.m. to 6:00 p.m.
Sponsored