Nimmi Johal-Samra first volunteered at an at-risk youth center in California's Bay area. On her first day, she walked in, turned on the radio and taught a Zumba dance class. No one joined her. But she didn't give up.
She kept coming back until slowly the teens began to trust her. Nimmi worked with girls from rough backgrounds and difficult home lives. The girls connected with and confided in her, and she became a mentor to them.
One night, Nimmi found a girl on the streets who was homeless and had run away from a bad situation. Nimmi found her a shelter and helped her receive job training to get on her feet. Nimmi still gets emails from some of the girlscurre saying how much they miss her since she moved to Whatcom County.
Nimmi credits her love for community service to her parents and their unfaltering devotion to giving back. She says she's been given so much that she wants to benefit others with her good fortune. Her dedication to helping is contagious and inspiring.
Nimmi's father was a community leader in Fiji; everyone in the village came to him for help. Her family helped build temples and worked as government civil servants. Her father later joined the parliament before immigrating to Canada. In between, her parents found the time to have 10 children, who are now spread all over the world. All are actively involved in community service in a number of ways. One brother has taken on his father's role as the Fijian community's unofficial advisor.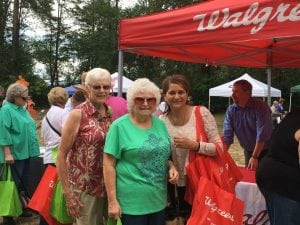 Inspired by her parents, Nimmi dedicated herself to community service. She finds a way to fit it into every aspect of her life, including her job at Walgreens.
As a beauty consultant, Nimmi supported a proposed program for beauty consultants and pharmacists to help chemo patients with skin care. She wants them to feel like their healthy, beautiful selves again.
Nimmi was awarded the highest honor among Walgreens staff – the Champion of Champions award – for her in-store community work. The RVP even invited her to an event recognizing youth in community.
Nimmi's projects and volunteering locations are diverse. She uses her specialty as a beauty consultant every week at Louisa Place assisted living community and other local senior centers. She gives women advice on how to care for their skin, new trends, makeup and exercise. Most importantly, she's a friend to the seniors. She volunteers at the Ferndale Food Bank (they're always looking for more volunteers), the Lighthouse Mission and as an ambassador for the Ferndale Chamber of Commerce, helping to plan events and fundraisers.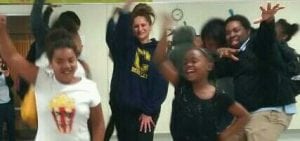 "Nimmi is a hidden gem in Ferndale," says Ann Serwold, executive director of the Ferndale Chamber of Commerce. "When she became interested in the Chamber and volunteering as an Ambassador, we gained a cheerleader, mentor and friend. She volunteers for everything she has time for and she tells people about us every chance she gets."
Nimmi's next project is to build a school for pre-k and kindergarteners in Fiji. She owns a piece of family land there, which was recently split between her and other family members. On her property, she will build and run a school with other volunteers. She'll also build housing for the volunteers.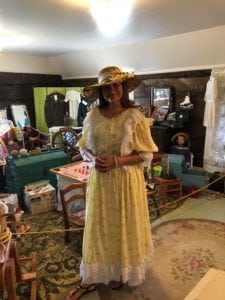 Nimmi plans to use her own money that she's saved and invested throughout her career. She says modestly that it's easy to build homes and schools in Fiji. But, for most people, it's not easy to spend savings on a project this large or put life on hold to do so. Nimmi is taking a yearlong sabbatical from work and her local volunteer efforts. She'll also be away from her husband and home for months at a time. Her dedication is evident in her sacrifices.
"Having her leave for a year will certainly be our loss but her cause is such a great thing for Fiji," Serwold says. "We wish her the best and look forward to her return!"
Nimmi has also created a scholarship program for one lucky Fijian girl and hopes to raise money for more students to have the same opportunity. "We're put on this earth to do something," she says. "What are you going to do with it? Don't take your life for granted."
"If I can just help one person a week, then they help one person per week and everyone does it, imagine what could happen," says Nimmi. How many people could you help in a lifetime?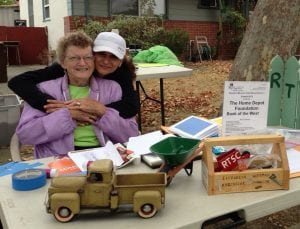 It bothers her when people brag about their houses and nice cars. "If you're so lucky to have these things, what are you doing with them for good?" she asks. Even just 45 minutes a week will change everything for someone in a retirement home who doesn't have any other visitors.
When asked what people can do to help the community, Nimmi said to first look into your local Chamber of Commerce. She's found many opportunities to serve at the Ferndale Chamber of Commerce and recommends checking their volunteer Facebook page and the City of Ferndale's volunteer webpage.
Nimmi believes that by showing kids what it means to volunteer, they learn that in doing so, they get to be good stewards in their community. They learn communication, life and job skills and grow strong relationships. It gives them that strong sense of community that leads to being better citizens overall.
So, start giving back now – there's no time like the present.
Sponsored