While driving past routinely brown fields along the outskirts of Ferndale, the vibrant burst of color that is Triple Wren Farms may seem like a trick of the light. This family-owned and operated flower farm stands out with its bright purple and pink buds – which is exactly how owners Sarah and Steve Pabody want it.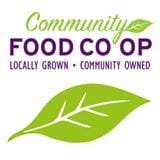 "We feel passionate about bringing more beauty into the world," Sarah says. "As best we can, we are working to beautify our corner of the county and to fling out flowers into our surrounding communities."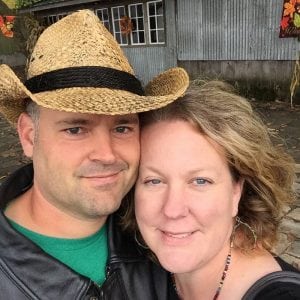 Triple Wren Farms offers beautiful cut flowers and artisan floral arrangements, along with other seasonal services and activities. Though it now carries a variety of products, the farm comes from humble beginnings.
One of the primary driving forces behind its creation was the Pabody's children. "We wanted our kids to know foundationally where food comes from," Sarah says. "We wanted them to grow up around chickens and kittens and vegetables and dirt – and for this to be something they'd always known, not something that dawned on them one day."
When Sarah and Steve started the business, their kids were one and four years old. "We 'accidentally' signed up for fairly new parenting and learning to be flower farmers all at the same time," Sarah explains, adding that while there were definitely challenges, the experience of sharing this with her family is one she wouldn't change for the world.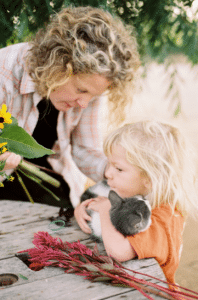 In the early stages, their farm had only five 100-foot rows of flowers and Steve still worked at his day job. By the second year, it was clear they needed to expand and take the leap into becoming full-time flower farmers. Now Triple Wren Farms covers over 20 acres, with six dedicated to flowers, and employs six additional flower enthusiasts.
Sarah says their mission has always been to "sustainably grow both our family farm and the community." That's why Triple Wren Farms is Salmon-Safe certified and is dedicated to helping revive the domestic American flower farming industry. They are committed to not only growing beauty, but also to preserving the beauty that already exists around them. "We carefully grow our crops without harming the world we and our children are blessed to live in, or the community we're honored to be a part of," she says.
In addition to growing and supplying flowers to local and regional retailers, the farm recently began crafting artisan floral arrangements. Sarah knew she wanted to be a flower farmer, but had never considered being a florist. While many may think these go hand-in-hand, the processes are vastly different.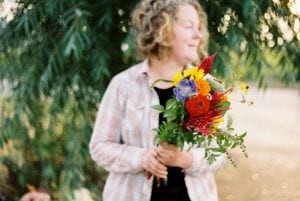 After growing for two seasons, Sarah became so inspired by the beauty around her that she decided to start designing floral arrangements for fun. "At first it was awful," she says with a laugh, "but I kept experimenting and it became so therapeutic for me. As I fell more in love with arranging flowers, I also improved in my ability to do it."
Now Sarah's hobby has become a driving part of the business. Each season, Triple Wren Farms crafts their bounty into bouquets and floral décor for over 50 weddings in Whatcom, Skagit and Island counties.
Triple Wren Farms also hosts a pumpkin patch and blueberry patch on top of their normal operations. The pumpkin patch is scheduled to open on October 6 this year and is complete with a sunflower maze, tractor rides and a delicious food truck. In the summertime, farm visitors can enjoy the sweet taste of no-spray, u-pick blueberries. Details for both can be found on the Triple Wren Farms website.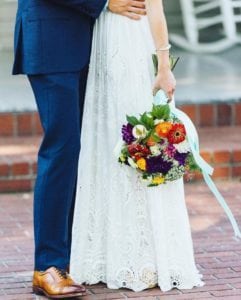 In addition to crops, Triple Wren Farms also grows future farmers. A series of six workshops are hosted throughout the growing season, covering a variety of topics from crop planning and layout to floral arrangements. Interested individuals can sign up for the whole series or specific classes on the website.
For those seeking an intensive educational experience, Triple Wren Farms offers a certified Flower Farmer Internship program. These last 29 weeks and teach a wide range of farming skills including flower production, marketing and distribution through daily experience. More details on internships can be found on their website.
Sarah and Steve's passion for both Triple Wren Farms and the wider area community radiates through everything they do. "It makes me incredibly happy that my kids get to grow up around flowers," Sarah says. "I want to fill their hearts with happy memories and share their joy with as many families around the county as possible."
Sponsored