From supplying Amazon and Harborview Medical Center with sustainably grown Whatcom County produce to offering workshops and internships to aspiring farmers, Cloud Mountain Farm Center is a cherished and valuable local resource. This nonprofit educational farm has two properties in Everson, Washington—a 20-acre farm and headquarters on Goodwin Road where they grow over a thousand varieties of tree fruits, perennials and ornamentals. They also own a 22-acre incubator farm on Lawrence Road, where new farmers lease and work the land. They're a highly productive working farm, but their mission goes beyond production. Their goal: to grow farmers.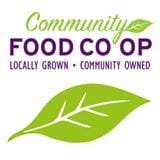 Cloud Mountain Farm Center started as a small, for-profit apple farm in 1978, "back when this was just an old dairy barn," says co-founder Cheryl Thornton, standing in what is now the nonprofit's main office. She and her husband, Tom Thornton, met in the mid-1970s while attending Western Washington University—she at Huxley College of the Environment and he at Fairhaven College. They were part of the team that started the Outback OELP (Outdoor Experiential Learning Program). Both were passionate about agriculture, food, education and community. They decided to start a farm of their own with a focus on Pacific Northwest tree fruits and perennials. The 20-acre property on Goodwin Road was purchased and began grafting and planting apple orchards.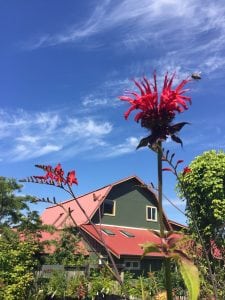 "There was no grand scheme, no business plan," Cheryl says. "But people started asking for more and more things, and that's how the nursery began. Then, we started offering workshops in the early 80s. People were attending and felt empowered to grow things."
In those early days, finding buyers was a challenge, so to generate interest in local farming, Cheryl began trying to connect restaurants with local farms. "I would gather produce from farms and then try to get restaurants to buy produce from a small spot located in Fairhaven," she says.
They diversified, selling apples to grocery stores throughout Whatcom County and, eventually, Eastern Washington and the rest of the state. Over the next 20 years, their selection expanded and the nursery continued to grow. They offered nuts, peaches, pears, cherries—and much more. All the while, they kept their focus on growing plants that naturally thrive in Whatcom County and also on being an educational resource for local farmers and gardeners.
With so much happening beyond basic production—the workshops, a new focus on landscape design and hosting roundtable discussions with other farmers—Cloud Mountain was growing into something larger than Cheryl and Tom—larger than the business itself.
In 2011, a group of people from Kulshan Land Trust and Sustainable Connections were seeking land to start an incubator farm. They wanted a space where people could lease land, learn how to farm "and get a feel for it before investing in land of their own," Cheryl says.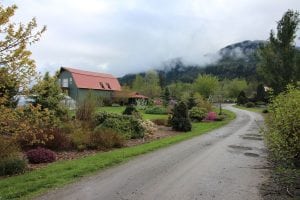 The group wasn't able to locate a site in Whatcom County that had the necessary water rights, so they looked for existing farms with which to work. "They approached Tom and myself and asked, 'Would you consider your farm being a new site?'"
The Thorntons had been farming for over 30 years; they knew they would want to sell or pass along the farm at some point and the incubator farm made sense. "We decided that this continues what we started," Cheryl says.
So, with the help of the Whatcom Community Foundation and their Sustainable Whatcom Fund, which purchased the land from Cheryl and Tom, they formed a nonprofit. Cloud Mountain Farm became Cloud Mountain Farm Center. "Now, as a nonprofit, we focus on educational programs in addition to agricultural production," Cheryl says.
They still do a lot of production and generate revenue from the sale of fruits and plants, but now all of that funds the nonprofit. "Our main focus is to build new farmers," Cheryl says.
Today, Cloud Mountain Farm Center offers over 30 public workshops per year. They also have a full-time, paid, nine month internship program for aspiring farmers. "Our curriculum is experiential-based," Cheryl says. "Interns can learn about nursery production, grafting, orchards, retail. It's not just planting vegetables. And it's not just organic versus conventional. Our focus is agriculture with a big A—to understand the social and cultural aspects, business and production."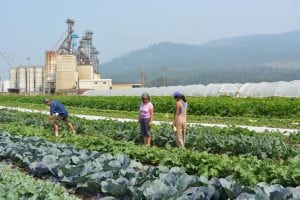 They focus on supporting existing farmers by hosting a roundtable series where local farmers discuss water, insect control, shipping and other issues. "Also, we're a drop-site for Puget Sound Food Hub Cooperative," says Cheryl.
The Puget Sound Food Hub Cooperative (PSFHC) is a farmer-owned co-op that combines produce from regional member farms and distributes it throughout the Western Washington corridor. "Through this hub we can sell to Amazon, Harborview and others who we would normally have no access to at all," Cheryl explains. "When I think about being on that stoop in Fairhaven trying to get local restaurants to buy from local farmers, it amazes me how things have changed, and for the better."
From small apple farm to community-building, local-economy-strengthening, educational resource, Cloud Mountain Farm Center is here for the people. Anyone even remotely interested in learning more about gardening and farming can check out their vast selection of workshops. Every year they hold two annual gatherings; their Summer Harvest Day will be held on August 4 this year and their big Fall Fruit Festival will take place the first weekend of October. These events are always family-friendly. The Fall Festival offers live music, cooking demonstrations with local chefs and activities like a cider press for kids and a U-pick pumpkin patch.
"People's appreciation of food goes deeper when they understand what's involved with it," says Cheryl. "It's meaningful work. If we can help someone be successful with it, then it's worth it. How many fruit trees have come from this place in 40 years and what effect on the community has that had?" she asks rhetorically.
The farm's impact has been enormous and will undoubtedly continue to grow. For more information or to check the Cloud Mountain Farm Center event schedule, visit their website.
Sponsored