It may seem like a small thing: a favorite pen you picked up around town, a chip clip you received at a business event and now use regularly, or a beloved t-shirt that brings back the memory of your favorite local shop. These items can seem inconsequential, but they're woven into the fabric of our daily lives and, with them, the memory of the business or organization whose name they bear.
LaserPoint Awards & Promotions was founded in 1997 and became one of the first businesses in the Pacific Northwest to introduce laser engraving. Their services now include embroidery, screen printing, imprinted products, engraving and more.
LaserPoint helps companies find the best solutions to achieve their sales and marketing goals, including retail promotions and branding. They work together with clients to cultivate ideas. Their goal is to find the right fit for each business or individual.
"I'm very thankful of our customers, because they've become friends," says Kathy Cross, LaserPoint Awards & Promotions President. "There is a relationship; we work together to make great ideas. We love that part of our business."
Their collaborative approach has made them stand out in the local business community. Kathy and her husband, Randy Cross, were honored for their work when LaserPoint Awards & Promotions was named 2016 Small Business of the Year by the Bellingham/Whatcom Chamber of Commerce.
"My husband does all the engraving," Kathy says, noting that businesses aren't their only clientele. "People come in because a pet died or a loved one has passed, or they are thanking someone or remembering someone. He's really good at interacting with everyone, so what they get is exactly what they had in mind."
LaserPoint makes it easy for repeat customers by keeping a history of clients' past projects. This makes reordering t-shirts, engravings and other products quick and easy. These records also make it possible for past designs to be used in new and innovative ways.
Kathy and Randy Cross look out for their clients. Kathy stays up-to-date on the most helpful up-and-coming products by attending industry events like the Promotional Products Association International Expo. With over 12,000 distributors and nearly 4,000 companies under one roof, this five-day event is the ideal place to source new ideas.
"I know what I'm looking for," Kathy says. "I go shopping for my customers, looking at what would be good for their businesses."
This year Kathy found plenty to explore – everything from water bottles with built-in Bluetooth speakers to waterproof bags of varying sizes and solar-powered light-up water bottles. Technology is becoming more accessible for promotional products and Kathy is closely monitoring all the trends.
"There are simple common-sense things," Kathy says of selecting the correct promotional item. "How many people buy a jar opener? Nobody! How many people buy chip clips? Nobody buys them, but they are valuable. If you have chip clips, you use them all the time. A jar opener is always in the drawer."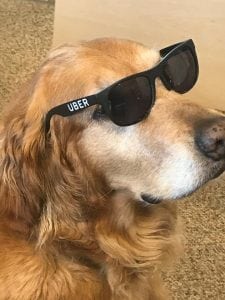 LaserPoint's integrity-driven creative team does more than assist businesses by crafting awards and promotional products. They also help create custom marketing programs for the business's target audience. From attracting new clients to building team spirit, LaserPoint is ready to help.
Whatcom County businesses trust LaserPoint Awards & Promotions to ensure their logo is perfectly printed, embroidery is high quality and custom engravings tell their story. The knowledgeable solutions LaserPoint provides are sure to succeed.
LaserPoint Awards & Promotions
205 E. Kelly Rd.
Bellingham
360-398-8714