With a backpack, pajamas and the clothes on her tail, a soft and colorful sock monkey has left the only home she's known and waits to meet her forever friend. It's not long before she is chosen by a child who has also been displaced, just like her, and together they set off with their backpacks to begin their journey into foster care.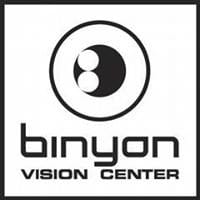 Over 272 kids have been given these handmade sock monkeys. A Comfort Kids Project: The Bellingham Sock Monkey Project was founded by June Fraser Thistle in 2013 after she heard how children's journeys often begin when entering the foster care system.
"I'm so inspired by these kids," June says. "They are fearless and their resilience and bravery is beyond anything I have ever witnessed."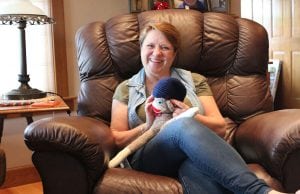 June began by making knitted clothes for the sock monkeys but her home soon became filled with all kinds of monkey business as the helpful paws of volunteers created piles of monkeys, clothes and backpacks. "It's really difficult to keep up with the demand," June says. "In other words, in our community there are a lot of children in need. [The monkeys] are such a big hit I'm scrambling sometimes to keep up."
A single sock monkey takes a volunteer about eight hours to make. The Bellingham Sock Monkey Project often holds critter building workshops and other events to help produce enough sock monkeys for the number of kids in need. The project is always looking for volunteers who like to sew on sewing machines and by hand, whether it's from home or at one of the workshops. The network of monkey-makers and contributors span over eight states and two Canadian provinces.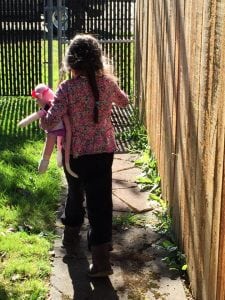 "These sock monkeys are sometimes the very first thing the children own that is totally theirs," June says. "When we tell them they can have this monkey for the rest of their life that's not a concept they understand. The kids have been so transient, toys get left behind. You never take them with you. So the idea that no matter where they go this is their critter forever, their forever friend, has been amazing."
June has watched the monkeys work their magic for every child that enters Skookum House, a home that welcomes children entering foster care from across western Washington for the first 72 hours.
While the Bellingham Sock Monkey Project is working toward expanding and receiving a non-profit status, most of the funding comes from June's wallet and volunteers' pockets.
Each monkey is made from a pair of brand new socks and fluffed with a specific kind of stuffing that increases the critters' longevity through washes.
In addition to supporting local kids, these monkeys have traveled with people to Haiti, Costa Rica and June hopes they will find their way to Seattle as well. "I would love to have enough monkeys to send to group homes in Seattle," she says. "I think those kids could benefit from having the monkeys."
Volunteers even make special Seattle Seahawks monkeys who wear monkey-sized jerseys or Seahawks colored tutus. Someday the Bellingham Sock Monkey project wants to connect with the Seahawks to collaborate and send sock monkeys along with the players when they visit kids in the hospital.
"There are several expansion areas for us," says June. "It's just all about having the critters built and ready to go, and sometimes it's just all about money. I tested the waters to see, 'Was this really going to be a big hit for the kids?' and it's still providing the same level of joy I was hoping it would, and we're going to keep doing it!"
The future for the kids and their monkeys is bright. After a turbulent time there is comfort in knowing you have a friend by your side.
For more information on A Comfort Kids Project: The Bellingham Sock Monkey Project or to volunteer, email comfortkidsproject@gmail.com.