After spending years as criminal prosecutors on one side of the courtroom, the attorneys of Lustick, Kaiman & Madrone now spend their days on the other side—defending people charged with crimes.

"Our clients know we're always there for them," said Senior Managing Attorney Mark Kaiman. "What we do is challenge the government to follow the correct criminal procedures and prove their cases. We play a vital role in the court process by keeping things fair—we're a necessary part of the legal system."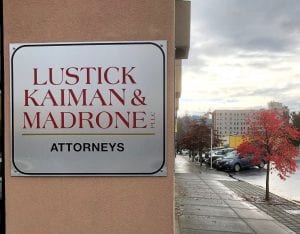 Each partner at Lustick, Kaiman & Madrone has practiced law as a prosecutor. Jeff Lustick and Mark Kaiman both spent years as full-time prosecuting attorneys for the Federal Government, the military and for the City of Bellingham. Adrian Madrone has served as a special municipal prosecutor in several circumstances.
Located just a block from the county courthouse in Bellingham, Lustick, Kaiman and Madrone are a trio of criminal defense attorneys who handle all manner of criminal cases—big or small, from speeding tickets to homicide.
"We run the gamut here at our practice, there is no typical case," Lustick said. "Each one is different and it's all about helping someone get through one of the worst moments of their life to reach one of their best—regaining their freedom."
Together, the team holds over fifty years of legal experience, which is a tremendous asset in the world of criminal defense.
"Experience buys you credibility," Kaiman said. "A lawyer's most valuable asset is his or her reputation. It's going to directly impact how their client is treated during the legal process."
In some instances, a lawyer's experience, their history and familiarity with the intricacies of the law, can make or break a case. Decades of practice brings a lot of tools to the courtroom for experienced lawyers. The best criminal defense attorneys have seen many similar cases and know the most effective way forward. Over time, they have earned the respect of county judges. And they can see your case through the eyes of the prosecutor, allowing them to anticipate the opposing counsel's arguments.
"When you know how the other side thinks, it can make your job easier," Madrone said.
Lustick, Kaiman and Madrone pool their collective fifty years of experience together and provide those in need with a full team of lawyers to represent them in legal proceedings. The team frequently collaborates on cases, bouncing ideas off each other and gaining fresh insights and new strategies. Everyone at the law firm has a voice in each case and they utilize each other's specific expertise as needed. It's this team approach that helps them get the best results in the courtroom.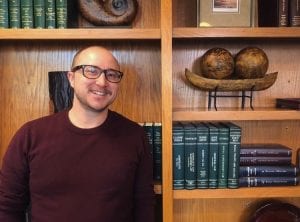 "We all learn a lot from each other," Lustick said. "We all bring up each other's game to a higher level."
"Exactly," Kaiman added. "It gives us a very well-rounded approach when helping out our clients."
Lustick, Kaiman and Madrone personally examine each criminal case from every angle, searching for the most effective way to achieve the best possible outcome for their client. This hands-on approach has often turned cases, and lives, around. With their extensive investigations into the evidence and circumstances surrounding criminal cases, trials that at one point may have seemed hopeless can take on a new light as the team brings uncovered facts into court proceedings.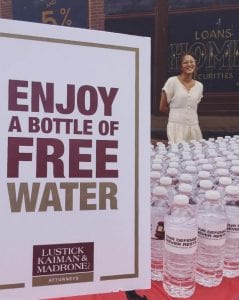 "We're not afraid to go to trial," Kaiman said. "We pride ourselves on getting the best results for our clients. We go to bat for you. We give 100 percent for our people, both in the courtroom and in the office."
It's not uncommon for clients to underestimate how long cases may take. Unlike the episodes of "Law & Order" that unfold over an hour on television, real life criminal cases are not quite as flashy and often take some time to conclude. As the process moves along, the team does their best to make sure clients understand what is happening now and what will happen next.
"We're not only there for our clients in the courtroom," Madrone said. "We often serve as counselors to them throughout the entirety of the process."
The attorneys acknowledge there is some misunderstanding around the value criminal defense attorneys provide to society, but they all find fulfillment in their role as defenders and approach their work with a passion for justice.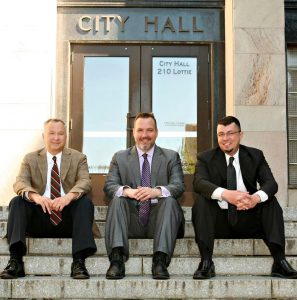 "When someone is accused of a crime, there are boundless resources brought against them by the government," Lustick said. "We're the only one standing on the accused's side. We're here to make sure the courtroom is always a level playing field."
Lustick, Kaiman & Madrone
360-685-4221
222 Grand Avenue, Suite A
Bellingham
Sponsored