Cracking the spine of a new book. Feeling the soft pages under your fingertips. Smelling the sweetness of ink and paper. When was the last time you sat down with a book? Or had one read to you?
Since 1980, Village Books and Paper Dreams has offered new, used and bargain books to the community as an independent bookstore located in the historic Fairhaven district. Recently, Village Books has taken another step to help the community enjoy books by partnering with Libro.fm, the first audiobook company which directly supports independent bookstores.
"I love audiobooks. I have a half hour commute every day so it's been wonderful listening to audiobooks on my way in," says Lauren Sommer, Village Books' Book Buyer and Consignment Coordinator. "It feels like I'm getting work done on my way to work."
A digital audiobook is another way to experience the written word. Whether it's turned on for long commutes, while you're cooking, or supplemental to the book you're currently reading, audiobooks can bring a story to life.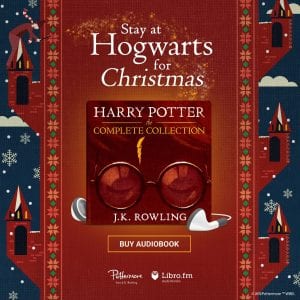 "We're thrilled to be able to offer audiobook memberships to our customers," says Village Books and Paper Dreams co-owner Paul Hanson. "The Libro.fm experience is simple, enjoyable but, most importantly, beneficial to our community. Our loyal customers can now choose to support Village Books each month instead of Amazon's Audible."
With over 70,000 titles available on Libro.fm, the choices are endless. Starting your audiobook collection with Libro.fm is very simple. First, customers locate their local indie store, like Village books. Next customers select the titles of the books they want and create a Libro.fm account. Customers can try their first book for 99 cents. They also have the option of starting a monthly membership for $14.99 which includes one free audiobook credit every month. Finally, download the free app and begin listening.
Choosing Libro.fm over other audiobook services has several benefits. Membership credits never expire, listeners can tune in on multiple devices and it has ad-free browsing and listening in addition to superior audio quality and the opportunity to support a great, Bellingham business.
Additionally, Libro.fm is the only service to license Harry Potter audiobooks besides J.K. Rowling's Pottermore. They also offer playlists, genres and recommendations to begin any audiobook journey.
Laura Picco, Village Books' Lead Buyer of new, used and remainder books, listens to audiobooks during regular day-to-day activities. "When I go for walks I listen to audiobooks. I listen to audiobooks when I do art. I have it as a background and as inspiration," says Picco.
As buyers, Sommer and Picco live and breathe books just like the other staff members at Village Books. They have described the Libro.fm app as awesome and easy to use even for those who are not computer savvy.
As the holidays roll around, audiobooks are the gift that keep on giving. They can help you finally read that book that's gathered dust on the shelf. Or enjoy the story that demands to be reread all over again. They can even help the high-schooler in your life complete One Flew Over the Cuckoo's Nest.
According to the Libro.fm blog, listening to books can actually help with vocabulary and pronunciation, increase reading speed and improve comprehension. It's important to know that listening is the primary way we learn.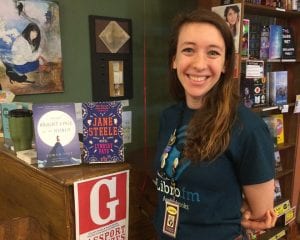 Libro.fm even offers digital audiobook gifting. Members can gift audiobooks by email or by downloading a printable certificate – all while supporting Village Books.
"My favorite thing about Village Books is the enthusiasm people have for books when they come in the store. It's really refreshing. Every day people are so excited about the books they are buying," says Sommer.
Exploring Village Books' three floors of books is one of the adventures every local resident knows. It's an experience. Now Village Books is working to bring another level of literary enjoyment to local book lovers through audiobooks.
If books are on the wish lists of your loved ones, think about giving the gift of audiobooks. Allow the readers in your life to tune into stories in a way that only Libro.fm and Village Books can provide.
Sponsored