Unity Care NW is on a mission. That mission is to serve anyone and everyone regardless of insurance or ability to pay. For the last thirty years they have been striving to help our community bring health care to those who often have barriers to care, including transportation, language and homelessness. If you need care, they will help. Unity Care NW is a non-profit community health care center run by a patient-filled board of directors. No one is ever turned away because they cannot pay.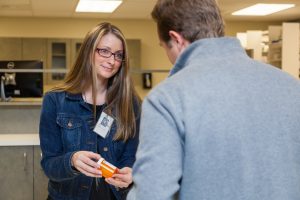 "We believe in the benefits of prevention, early detection and treatment, health education and the value of helping our patients make informed health care decisions," states the Unity Care NW website.
Unity Care NW not only strives to make care affordable, they also work holistically on your health care. They serve your dental needs, pharmaceutical needs, medical needs and mental or behavioral health needs. There are professionals on site who are nutritionists, communicable disease experts and mental health counselors. The multidisciplinary team works hard to provide the best care for all of your health care needs. For example, if you are depressed and diabetic, your doctor, psychologist and pharmacist will work together to ensure your physical and mental health are both being treated well with the medicine you are given. This also ensures that medicines won't react poorly with each other. The integrated health care model ensures that everyone is fully taken care of.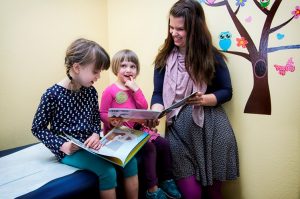 Unity Care NW has been in Whatcom County for three decades but they recently underwent a big name change, from Interfaith Community Health Center, and rebranding effort.
"Not many people knew about community health," said Jennifer Moon, Unity Care NW Marketing and Public Relations. "We were originally founded by the Interfaith Coalition, the Opportunity Council and a group of community volunteers and medical providers. The goal was to provide access to health care during a recession. We've been separate organizations for many years though. We acknowledge and appreciate the grass roots organization that gave us our start but saw the need to bring clarity to our distinct organizations."
So in October of 2015, they changed their name from Interfaith Community Health Center to Unity Care NW, using the opportunity to reintroduce themselves to the community. They developed a new logo and corporate style with Big Fresh and worked with Signs Plus to create new signs.
"We are so happy with our signs," Moon explained. "They look amazing and they did a really professional job. It's helped us a lot to have these clear, big signs with our fresh name and logo, especially when we go into the community to educate on who we are and what we do."
Unity Care NW has four sites, two in Bellingham, one in Ferndale and one in Point Roberts. The organization serves almost 1 out of 10 Whatcom County residents. That's around 20,000 people.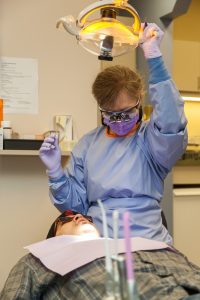 "The ACA [Affordable Care Act] has been hugely important to our work," Moon said. "A little less than 20 percent of our patients were uninsured before and now it is about eight percent. We would cover the cost of their care but this expansion of insurance has meant that we save money and have been able to redirect the funds to expanding our services and really grow behavioral health, hiring mental health counselors and three psychiatric health professionals. We're moving toward substance use counseling."
The biggest change they've seen is how many people with chronic illnesses and long-time injuries have finally come in to receive care. "Now they can care for chronic healthcare needs they've been ignoring for years," Moon explained. "Dental is big. We take Medicaid so uninsured or Medicaid patients can get the care they need. Still, the demand for dental services far exceeds our capacity, so we prioritize prevention and focus on families and children.  For dental, it takes an average of six restorative visits to get a patient to the maintenance or hygiene level. That shows how much they've needed to come in."
Unity Care NW is working to limit pain-killers and opioids, and offers alternatives like acupuncture or tai chi to its patients. They are also working with the Whatcom County Health Department on an educational campaign to prevent opioid abuse.
Unity Care NW is a nonprofit that relies on the support of the community, either through spreading the word or donations. "Our biggest financial need is in behavioral health and capital support for expansion," Moon revealed.
The rebranding by Signs Plus has helped enormously with their name recognition and has helped engage more patients in for affordable, integrated health care. They look forward to constructing a new health center serving north Whatcom County.  Located in Ferndale, the new center will provide care to 9,500 north Whatcom County patients. They'll need help to bring forth their great plans to continue to serve current patients and expand to better serve our community.
If you want to help, go to unitycarenw.org to make a donation. The site also includes a list of services and information on discounts, fees and insurance rates. For questions call 360-676-6177.
Sponsored