For many people, bed and breakfasts remind them of spending time in the country or in a quaint neighborhood. Often, bed and breakfasts offer romantic getaways or a memorable honeymoon experience. Here are two Whatcom County B&Bs that are sure to please.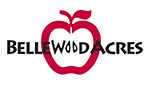 Moon Dance Inn
For Linda and Gary Fuller, the romance preceded their dream of opening the Moon Dance Inn on the edge of Bellingham, on the shores of Lake Whatcom.
Located at 4737 Cable Street in Geneva, the Moon Dance Inn began welcoming guests during August of 2010. The Fullers manifested a long-time dream that, for Linda, began during a European trip.
"The summer before I met Gary in high school, I had a wonderful experience helping my grandmother run her B&B in a little town in Germany," Linda recalls. "Meeting people from all over the world and sharing their life stories, careers and adventures had such an impact on me that I have always felt how great it would be to one day own a B&B."
The Fullers were high school sweethearts in the 1970s. They both married other people, divorced, and years later became reacquainted which lead to a long distance relationship. They shared a dream of opening a bed and breakfast which they pursued in Bellingham.
In 2004, the Fullers bought a 1933 lakeside home. In 2005, they were the first couple to be married on the property. Remodels began in 2006 and the Fullers realized their dream in 2010.
"The house did not have much curb appeal at the time, but immediately upon walking in and seeing the gorgeous view, I turned to Gary and said, 'This is it! I could see this as the perfect B&B.' You could feel the warmth emanating from the walls. And we knew with Gary's creative, attention-to-detail redesign talents and my love of decorating and cooking, that it could be transformed into a special place for people to come and experience," recalls Linda.
The inn boasts a panoramic view of Lake Whatcom as seen from the indoor dining area and deck. In the past, guests launched their kayaks from the property. The Fullers also accommodate special dietary needs and offer gluten-free and vegetarian options. The gorgeously decorated rooms range from cozy two-person rooms like the Garden Room and the Paradise Room to the Moonstruck Room which accommodates four guests. The Fullers offer the rooms year-round, even when they travel during the off-season.
Viewmont Manor
A stay at the Viewmont Manor, located at 1031 38th Street, offers a view of Bellingham Bay . Originally, Betty and Glenn Cribbs built the manor as a private home. Then later, after the children left the nest and the couple found themselves occupying a five-bedroom house, they transformed their home into a bed and breakfast.
"There's always the option of downsizing, selling our home and moving to a smaller house or condo," recalls Betty. "But in looking around at our secluded garden space and thinking about Glenn's shop where he works on projects for the houses he builds, we simply knew we were not ready to give up all the pleasantries of our present home. Our sister-in-law had operated a bed and breakfast in Eugene, Oregon for 13 years and we had often envied her that aspect of her life. So, we decided to give it a try."
With the right chemistry, it worked. Glenn, who founded Cribbs Construction Incorporated, contributed the gorgeous structural details which include an Italianate staircase and a chef's kitchen. Betty contributed her eye for decorative details and her cooking talents (which include making dietary accommodations for guests with food restrictions). The manor boasts luxurious beds, views of a luscious garden, private bathrooms, a library and electrical fireplaces to warm your feet after hiking around Lake Padden. And guests wake to freshly-baked scones left by their doors.
Travelers who enjoy connecting with their hosts prefer to stay at bed and breakfasts where they enjoy connecting through conversations. And hosts often harbor fond memories of their guests ranging from newly married couples to elders spending their retirement years on the road. The Cribbs and the Fullers express pleasure from getting acquainted with their unique guests.
The Cribbs spoke of guests who traveled from as far away as Perth, Australia and other guests who showed up when they were going through a life transition. These guests chose a bed and breakfast over a hotel because they prefer the personal experience of having an innkeeper who can share all the details of the area.
The Fullers find pleasure when meeting the guests, hearing their life stories and sharing their genuine hospitality as well as helping to create a couple's perfect wedding day.
The Moon Dance Inn and Viewmont Manor offer romantic memories with views.