Joining the local Chamber of Commerce is one of the first things that many businesses do when they are ready to form a new business or move their operation to a new area.
The Bellingham/Whatcom Chamber of Commerce represents the business community in more ways than just providing members with important opportunities for networking. The Chamber is your business advocate, helping you to grow through working with other local leaders and governments towards a stable and supportive business environment.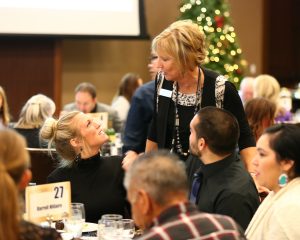 And, when it comes to opportunities to effectively promote your business and create new business connections, the Chamber is ready to respond to that need as well.
Most recently, The Bellingham/Whatcom Chamber of Commerce partnered with MicroNet, Inc. a leading provider of online solutions for member-based associations including chambers of commerce.
What does that partnership mean to you and your business or organization as a member of the Chamber? You get exclusive access to specialized tools through a new online Membership Information Center. These new features include everything from a new membership listing that you can update, joining interest groups and committees, to networking with other members through the online system.
Once you log in to your online account, be sure to update your listing completely and accurately with the most current information to achieve high visibility and business exposure. You'll see coupons and special deals from your fellow chamber members as well as have the ability to share your own deals and coupons.
Have a job opening? These new online tools give you the ability to post your job to get the exposure you need to fill the position.
Quick and easy networking with others in the chamber is what's best about this new tool. You can check out others' listings as you look for services you need along with any other jobs, deals and events going on!
Log in today to start accessing your organization today.