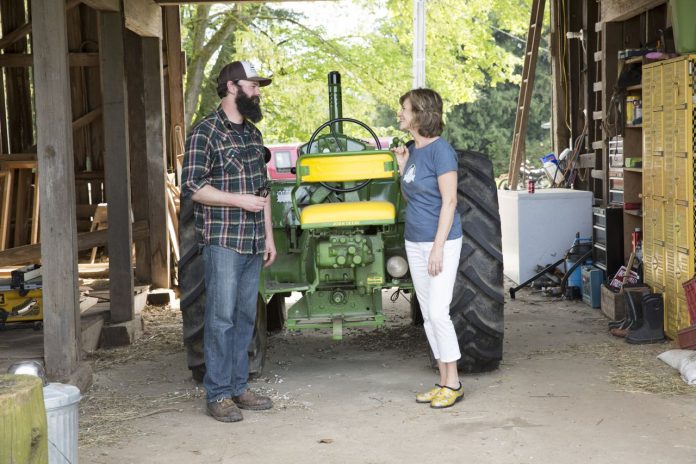 "Making honest, wholesome organic animal feed products with the most heartfelt regard for our planet and fellow living creatures"– the mission statement for Scratch and Peck Feeds is exactly what they deliver as a company to their customers and their collective community.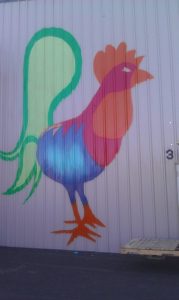 "Those values support our communities," says Diana Ambauen-Meade, owner of Scratch and Peck Feeds. "It's the basis of how we forge relationships with farmers, retailers and customers."
It's in the Relationships
Scratch and Peck Feeds, a local company providing Certified Organic and Non-GMO Project Verified animal feeds, takes pride in building the one-to-one relationships they have with producing farmers as well with the grain and seed suppliers. Those relationships help create community, while also delivering the cleanest food possible for animals.
"Our customers like knowing the source of their feed, and we like knowing where our feed products are going as well as where they are grown and harvested," says Diana.
When she first started Scratch and Peck Feeds, Diana simply started calling grain producers to create relationships with those potential sources for her feed products.
"I really didn't know the lingo, but I knew I wanted to buy as locally as I could," she says. "What I found was that these producers were so incredibly generous with their time and willingness to educate me."
Diana found it easy to create and strengthen those relationships. The goal was always to get their feed ingredients as direct as possible from suppliers and growers.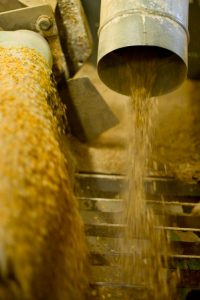 Working with organic growers, such as Jahns Farms in Othello means not only having that relationship, but also having knowledge of the seeds, grains, and documentation required for Certified Organic and Non-GMO Project Verified products. Having this knowledge is an important aspect for Diana in creating the best products possible.
While Scratch and Peck Feeds strives to maintain local Washington relationships, Diana acknowledges that there are some items that are simply not available locally. The challenge continues to be the availability of organic farmland. Organic farmers are very focused on the health of the soil, which is more labor intensive and expensive. Many farmers are continuing to approach Scratch and Peck Feeds though. Most recently, a farmer from neighboring Skagit County expressed an interest in bringing organic grains more prominently back to Western Washington.
To help source the organic grains they can't find in Washington State, Scratch and Peck Feeds has cultivated a strong relationship with Hummingbird Distributors, a wholesaler based in Eugene, OR. Diana believes that knowing where the grains originate and working with a trusted company that focuses on sustainability is the next best option to buying direct.
As a result of these relationships with farmers, suppliers and distributors, Scratch and Peck Feeds is able to give value to the community through their holistic approach to providing the cleanest food possible.
It's in the Community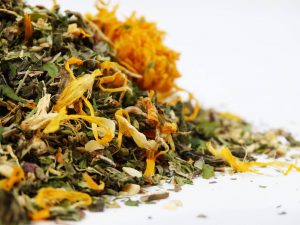 "Our local demographic cares about knowing the full circle of the origin of the food," Diana says. "We support each other in this effort through the food, the farmer and the consumer."
"As a local business, it's gratifying to see it all come full circle, from the feed to the chicken and eggs and then to the consumer in the way of healthy, whole food," Diane says. "I love going to the Bellingham Farmers Market and seeing farmers like Brittle Barn Farms, who use our feed, and who then provide fresh, healthy chicken."
"I believe that in order to have a strong, vibrant community, we must support each other and share resources," says Zack Tyler, owner, Brittle Barn Farms in Ferndale. "As small business owners, Scratch and Peck Feeds and I both strive to source our supplies and ingredients locally. This means our money – and our customers' money – provide jobs and supports our community. I know that my chickens can enjoy a happy life out on the pasture and provide a healthy, delicious sustenance for my community."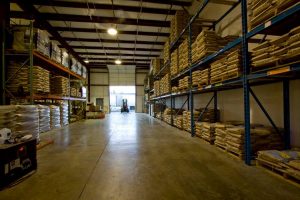 With a growing online business serving an even larger growing urban backyard farmer population, Scratch and Peck Feeds is excited to be a part of what seems to be a movement towards the concern about the origin of foods.
Scratch and Peck Feeds continues to grow and to make decisions based on their mission statement and core principles. As their website states: "We want to make the world a better place through our decisions and actions."
These relationships they have created with their grain sources and their producing farmers are a testament to their commitment to quality, community and health.
Sponsored