Whatcom County has a track record of energy conservation. In 2007, Bellingham was named the US Environmental Protection Agency's #1 Green Power Community and in January, Bellingham Mayor Kelli Linville declared 2016 Energy Year in the City of Bellingham. A number of area organizations, local governments and businesses have offered and participated in programs to help residents continue to consume less. But this year, those organizations are partnering to raise their efforts to the next level, banding together to compete for — and win — the Georgetown University Energy Prize of $5 million, a campaign known as the Bellingham Energy Prize.
To catalyze communities to develop a cleaner, more efficient energy future, Georgetown University developed the Energy Prize competition, where 50 moderately-sized communities across the US are chosen to compete for the $5 million prize that can be used by the winner to develop additional energy conservation efforts in their city.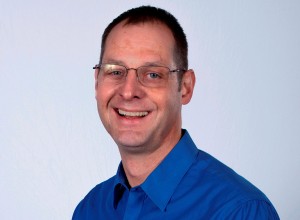 "Georgetown accepted proposals in 2013 and 2014 and from those chose the 50 semi-finalists that are now competing to reduce their community's overall energy consumption," explains Sustainable Connections' Sustainable Business Manager, Mark Peterson. Energy conservation will be measured quantitatively by tracking each community's decrease in energy consumption for residences, participating private schools, municipal buildings, and public schools. Commercial businesses were excluded from consideration in the competition because they were too widely varying to be able to compare from community to community.
Georgetown will use energy consumption data to measure decreased energy consumption. The years 2013 and 2014 form the baseline that will be compared to consumption rates for 2015 and 2016. "Only 25% of the competition is about that decreased energy consumption, though. Only the top 10 energy conserving communities move to the finals where they are asked to submit full reports. A panel of judges chooses the winner." The panel bases its decision on all of the other efforts the community has done to educate and encourage energy conservation, known in the competition as qualitative data.
Several other Washington State communities are among the 50 competing for the prize, including Anacortes, Bellevue, and Walla Walla. Local efforts have been funded in part by Northwest Clean Air Agency and nine other Partner Organizations. Each is tackling their own part in the challenge. "Bellingham Public Schools have been an exceptional partner. They've communicated with their students and families, and they've incorporated conservation in their newsletter and handbook and their calendar for next year. They have really gotten behind this as part of their Bellingham Promise campaign of making a better community by being good citizens," notes Peterson. "We also have over 45 businesses working with us in their own ways to educate their employees and the public to promote the prize."
There are several ways to become an active part of competing for the Energy Prize. "We're asking everyone to set up a profile on the BellinghamEnergyPrize.org website," explains Peterson. "You can link your utility accounts there if you like and that helps us have a real quantifiable measure." Setting up a profile is quick and comes with several benefits including a checklist of ways to save energy and money based on the type and age of your home, utilities and appliances, even if you've already taken some steps. The site details available rebates and tax deductions that could help homeowners save thousands of dollars per year. "I like using the site to look at my home energy usage and data throughout the year," adds Peterson.
"We feel really good about where we are as a community because of our qualitative data," explains Peterson of the next tier of the competition, which focuses on depth and breadth of additional energy conservation program efforts throughout the community. "Many of the breweries have gotten on board in their own different ways. Boundary Bay Brewery is going to make a special Energy Beer as well as the new brewery Stones Throw in Fairhaven," adds Peterson. "Many students from several Western Washington University programs — Environmental Studies and Sustainability — are working hard. And we can't do it without Puget Sound Energy and Cascade Natural Gas, of course. Kilowatt Kitty is showing up throughout our community."
The list of participating and supportive agencies and businesses continues to grow each day. As part of their Community Energy Challenge, the Opportunity Council continues to offer an in-depth home energy assessment that details energy-saving upgrades specific to your home.
Although the semi-finals portion of the competition focuses on the City of Bellingham, anyone can participate and enjoy the energy saving tips and other benefits of the program. "Many county businesses and individuals in Lynden and Ferndale want to participate and we think that's a huge benefit to our community," explains Peterson. "It will also help us in the finals, which consider areas like innovation and long-term sustainability. That says something about the work we've been doing here. It's spreading well beyond the City of Bellingham."
On December 31, 2016, only the top 10 semi-finalists will advance and submit their final qualitative report. Peterson is confident about Bellingham's chances of moving forward in the competition. "We have consistently been ranked in the top 10 throughout the campaign," notes Peterson. A panel of judges will evaluate the final reports of the top 10 and choose a winner around July 2017. "We are already winners as a community because of the spotlight this campaign is placing on energy conservation and the education and action that is happening as a result," notes Peterson. "Sustainable Connections is honored to be a part of it."