Submitted by Recreation Northwest
Recreation Northwest, Whatcom County, City of Bellingham, Port of Bellingham and Bellingham Whatcom County Tourism announce the findings of a groundbreaking new study: "The Economic Contribution of Outdoor Recreation to Whatcom County, Washington."
The study, conducted by Earth Economics, builds on a statewide Recreation Economic Impact study commissioned by the Washington Recreation and Conservation Office. For Whatcom County, Earth Economics studied economic contributions in three areas: outdoor recreation expenditures, recreation businesses and ecosystems services in recreational lands.
The study revealed that each year, residents and visitors spend $705 million on outdoor recreation in Whatcom County, ranking it eighth highest in the state for such expenditures. This spending supports a total of 6,502 jobs. Whatcom County boasts a total of 14 million participant days in outdoor recreation, with residents averaging 71.8 participant days—well above the state average of 59 days per year.
"Recreation is critical to Bellingham and Whatcom County," said Bellingham Mayor Kelli Linville. "Recreational opportunities not only highlight our beautiful region, but they also help create jobs, attract talented professionals and build our regional reputation as a healthy place to live, work and play."    Total Whatcom County expenditures were highest for recreation in public waters, with approximately $132 million in annual spending throughout the county. "Whatcom County provides easy access to some of the best cruising waters in the world," said Rob Fix, Executive Director at the Port of Bellingham. "The Port continues to have strong demand for marina slips, and the marine-trades businesses that support recreational boaters are thriving."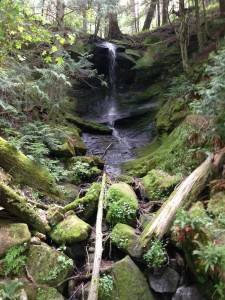 Two hundred seventy-nine recreation-related business were identified in Whatcom County, including retailers, manufacturers, service providers and more, with total 2014 revenue of $508 million, supporting 3,728 jobs. Gear wholesalers, recreational boat builders and boat dealers are the top three sectors, according to annual sales. Between direct, indirect and induced effects of employment, labor income, value added and output, Whatcom County recreation businesses have a $389 million total impact.
Added Whatcom County Executive Jack Louws, "Whatcom County's abundant natural beauty is a huge draw for outdoor recreation enthusiasts. This study draws the positive correlation between our scenic landscape and its impact on local businesses and our overall economy."
"Bellingham and Whatcom County have long enjoyed a strong reputation as an outdoor recreation destination," said April Claxton, Executive Manager of Recreation Northwest. "The findings of this study confirm recreation's economic impact, and will hopefully inspire us all to protect our beautiful mountains, waters and forests."