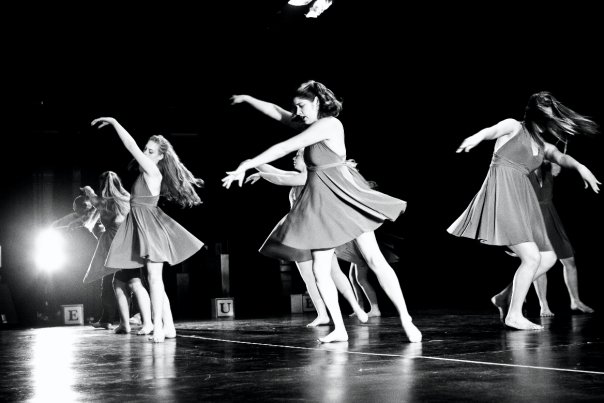 By Katie Atkins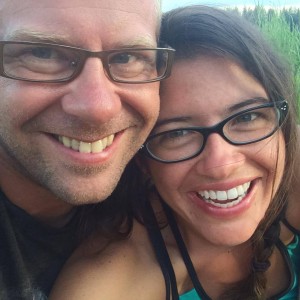 Local dance company, Dancing for Joy, has a lot more to offer than just hip hop and jazz. Quoted as being a "one of a kind dance studio that goes against the grain of the mainstream dance world," this company will surprise you with its diverse dance classes and energetic staff.
Dancing for Joy (DFJ), didn't start out in a three studio building, holding multiple dance classes throughout the week, as well as offering coffee, tea and snacks for waiting parents in their café style foyer.
Founded in 1998 under the Arts Program at Hillcrest Chapel, Maluhia Vandergriend began teaching dance in a simple living room. After a short time, numbers began to grow and by the end of the season there were nearly 30 students dancing in the sanctuary at Hillcrest Chapel.
In 1999 Maluhia and Kurt Vandergriend were married. They moved to Seattle for a short time before returning to Bellingham in 2002 and picked up Dancing for Joy. Numbers continued to grow and the carpeted room was no longer large enough to hold the growing number of eager dance students. In the eyes of this sweet couple, "opening a dance studio in Bellingham was a venture out into the local community to fill a need and share in the beauty of dance."
Part of the mission of DFJ is to "provide quality dance instruction while encouraging movements and motivations that glorify our Maker. Our goal is to create a positive learning environment for students of all ages and both genders, to develop a deeper appreciation for the performing arts." With 468 students and 85 classes offered a week, DFJ has gone above and beyond within their company as well as for their community.
A primary focus of Dancing for Joy is community. This focus is apparent as soon as you walk through the doors and smell the coffee brewing. Their studio coffee shop welcomes parents to not just drop off their kids and leave, but to stay and enjoy the friendly environment. They like to refer to themselves as not just a "drop off studio," but a "stay studio." While most studios offer little to no viewing window to watch their children practice, DFJ desires to make it possible for parents to watch their kids dance, emphasizing even more the idea of a "stay studio." Maluhia shared, that as a young girl dancing, she always looked to see her Dad's face in the tiny viewing window at her dance studio, and when she did, it encouraged her to dance with even more enthusiasm.
Well integrated in the community, DFJ offers a family-friendly atmosphere. "It is wonderful to see what DFJ means to the community of people involved with it. Providing a fun, safe environment for all ages of people to explore movement, art, and expression," shares Kurt.
Reaching out to the local community isn't all DFJ offers. They have partnered with the Sweet Water Wells Project, raising money and funding the building of wells in Ethiopia. Since DFJ started this partnership they have built one well a year and are on their way to their sixth. DFJ invites people to be a part of things, like, "building wells in Africa, re-telling the nativity story through dance at Christmas, and performing shows that are more than just recitals."
Dancing for Joy has nestled gracefully into its little nook in Bellingham. You'll find the logo on the backs of cars cruising around town, and if you're watching, you might be able to spot "Thing One" and "Thing Two" – the red Volkswagen vans the Vandergriends own seen zipping around town.
"This is a dream coming true: a non-competitive place in the dance world with a safe environment that fosters fun, joy, community, quality dance instruction, and gratitude to the Lord of the dance," Maluhia says. Dancing for Joy truly is a beautiful variety of people from all walks of life working together to provide a safe and fearless place for young people to express their gifts in movement and artistic vision.
The bottom line is, they care about kids, and who they grow up to be: givers or takers? Artists, creators? Dancers. "The art of motion is not just for the elite few who can make it as a career – it is for everyone who enjoys dance, and finds joy in dance. We invite anyone to come and be a part of the giving and artful community of dancing for joy."
Catch a glimpse of all DFJ is up to at their show, "Let There Be: An Artistic Journey through Seven Days of Creation" on June 20-22.
Check out their website or stop by their studio at 4073 Hannegan Road in Bellingham to see what's happening.