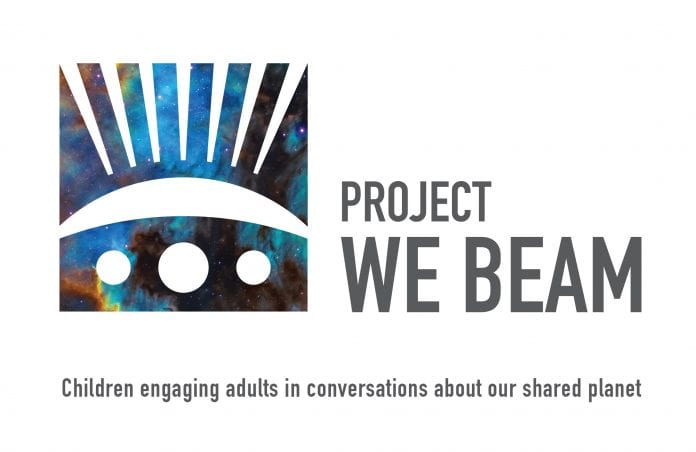 When:
03/05/2021 @ 6:00 pm – 8:00 pm
2021-03-05T18:00:00-08:00
2021-03-05T20:00:00-08:00
Where:
North wall of the Pickford Film Center
1318 Bay Street (on the corner of Bay St and W Champion St)
Contact:
From A Child's Point of View
(360) 515-7618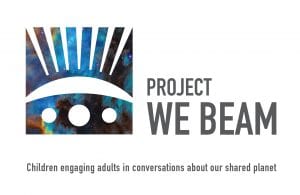 On Friday March 5th, PROJECT WE BEAM will light up downtown Bellingham and living rooms everywhere with an interactive art installation for all ages! The hybrid virtual and socially-distanced event is open to the public and will be viewable on the north wall of the Pickford Film Center from 6 PM to 8 PM during Downtown First Friday.
PROJECT WE BEAM will project the thoughts, feelings, and artwork of 5th grade students from Roosevelt Elementary School alongside moderated live community conversations about topics related to climate change. The program will also be livestreamed on Facebook, YouTube, and Zoom for at-home audiences.
All ages are invited to respond to the program and join the real-time, audience conversation from the event or from home by commenting on the live streams or by texting PROJECT WE BEAM at (360) 515-7618 (with a parent or guardian's permission). Approved messages will even be projected live as part of the program!
Watch on Facebook or YouTube! To watch the live stream on Facebook, visit www.facebook.com/fromchildspointofview/live. To watch on YouTube, visit https://youtu.be/HR48vt7GnGk.
Not on social media? No problem! To register for the Project We Beam Zoom meeting, visit https://www.eventbrite.com/e/project-we-beam-tickets-142281115647.
Please wear a mask and maintain social distancing at the event or considering joining virtually.
Project We Beam is produced by From A Child's Point of View and Bellingham Youth Media Project 501(c)3 with thanks to the Downtown Bellingham Partnership, the Pickford Film Center, and Faithlife. Live streaming provided by Varvid. Projection provided by Audio Visual Specialists Lynnwood.
Special thanks to our teachers at Roosevelt Elementary School: Joy Nelson, Kelly Kuplen, Carter Daniels. And in appreciation and awe of the students!
PROJECT WE BEAM is made possible by a grant from Public Art Films and a gift from the The Cyan Day Fund of the Whatcom Community Foundation.