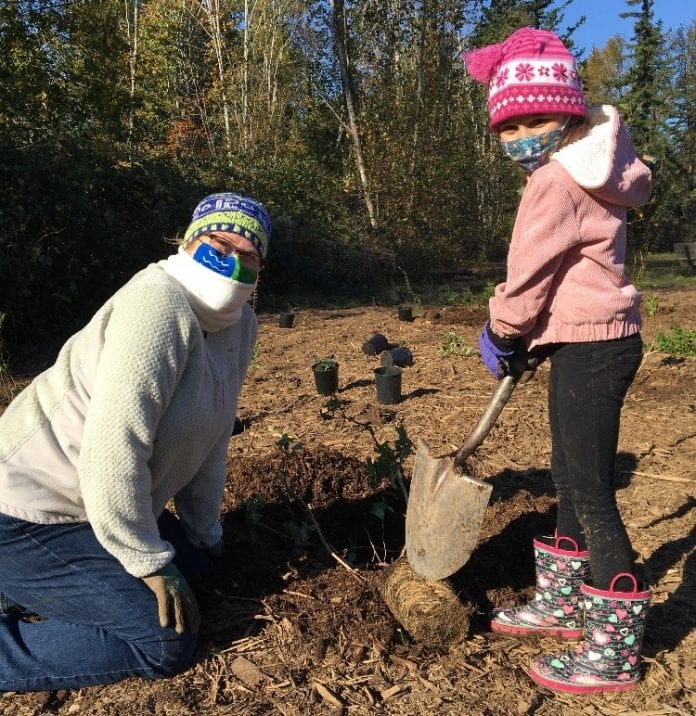 When:
2021-01-18T00:00:00-08:00
2021-01-19T00:00:00-08:00
Where:
Several locations in Bellingham

Contact:
City of Bellingham
360-303-6511
Join the City of Bellingham in celebrating Martin Luther King, Jr. Day of Service on Monday, Jan. 18, 2021 by restoring habitat in our community. Habitat restoration attracts pollinators and other wildlife, beautifies our neighborhoods, and improves air and water quality, which benefits everyone in our community.
The City is offering several options for people to give back to our community through habitat restoration in honor of Dr. King's legacy, while following guidance to reduce the spread of COVID-19. Community members can attend a "micro" community-led work party of 5-10 people being held at 17 locations throughout Bellingham on Jan. 18. Tools, gloves, and direction provided. Masks and registration are required and safety guidelines must be followed.
Other Day of Service options include completing habitat restoration in your own backyard using resources from City experts or signing up to become a Park Steward to volunteer at City parks independently.
You can submit a photo of yourself restoring habitat on Jan. 18 to be entered to win one of three $25 Think Local First gift cards, a prize that benefits local businesses too.
Details about these opportunities and the prize drawing are available at www.cob.org/volunteer-mlk.