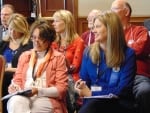 When:
04/22/2018 @ 9:30 am
2018-04-22T09:30:00-07:00
2018-04-22T09:45:00-07:00
Where:
Hotel Bellwether
1 Bellwether Way
Bellingham, WA 98225
USA

Contact:
Kiffer Brown
970-218-9628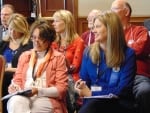 All day workshop with two sessions: "The Anchor Scenes of Fiction" and "Learning from the Greats." Jessica Morrell is known for explaining the hows and whys of what makes for excellent writing and for sharing very clear examples that examine the technical aspects of writing that emphasizes layering and subtext. Her work appears in multiple anthologies and The Writer and Writer's Digest magazines. Her books on writing craft are considered "a must have" for any serious writer's toolkit. Lunch, coffee, tea and snacks are included with the registration fee.
The "Learn from the Greats" workshop teaches writers how to deconstruct and analyze elements of craft. It will demonstrate how to study the balance of narrative and dialogue; how POV shifts in an ensemble cast; how figurative and descriptive language are used in varying kinds of scenes; how pace and action are entwined; the benefits of first and third-person viewpoint, and the subtle variations of each. In this workshop, we'll discuss the techniques used by a variety of authors including Alice Munro, Raymond Carver, Ernest Hemingway, Elmore Leonard, Marilyn Robinson, Ray Bradbury, Anne Patchett and others. We'll also cover work habits, language and sentence potency, and we'll synthesize the best commandments on writing from the best and brightest.
"Anchor Scenes of Fiction and Film" will present how to develop a compelling structure that underlies the whole—the essential scenes that every story needs to create drive, tension, conflict, climax and resolution. Students will come to understand the anchor scenes needed in fiction and film: Inciting Incident, First Plot Point and Mid-point Reversal, Point of No Return, Darknight of the Soul, Climax and Resolution. We'll discuss how the protagonist stars in these scenes, how they're emotionally-charged, build the plot and illustrate character growth.