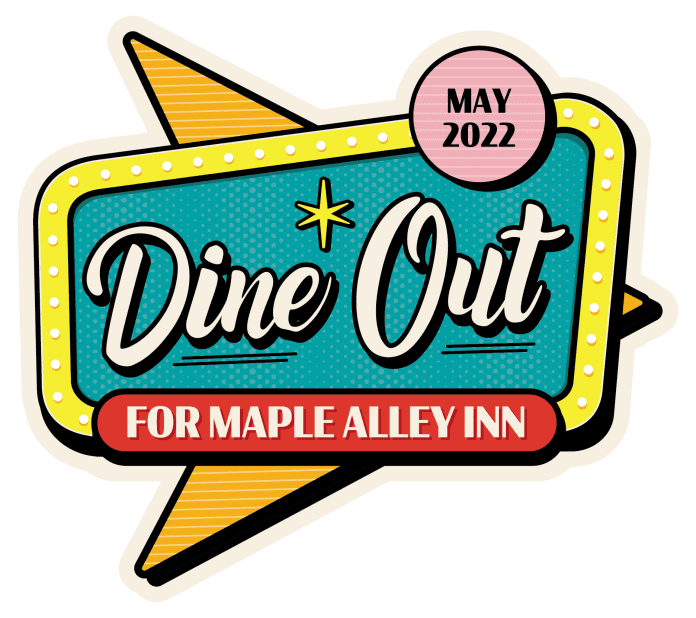 When:
2022-05-01T00:00:00-07:00
2022-05-02T00:00:00-07:00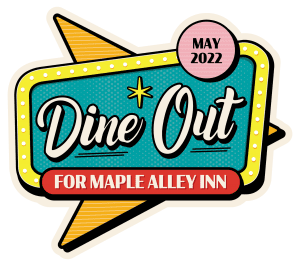 Now in its 21st year, Dine Out for Maple Alley Inn is a signature fundraising event in Whatcom County, and classic in its simplicity: members of the community simply dine out at a participating restaurant, and that restaurant then donates a portion of their proceeds to Maple Alley Inn, a program dedicated to providing healthy, scratch-made meals to a diverse community of low-income families, people experiencing homelessness, veterans, isolated seniors, individuals in recovery, and vulnerable members of the community.
Dine Out takes on a new format this year. Traditionally held on one day in May, the 2022 fundraiser will now span the entire month. The change is intended to help drum up extra support for the hard-hit food and beverage industry while reducing the overall crowds that would normally coincide with the previous format. To learn more about this year's event and find a complete list of participating restaurants, visit dineoutbham.com.