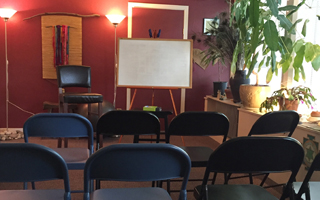 When:
09/12/2019 @ 7:00 pm
2019-09-12T19:00:00-07:00
2019-09-12T19:15:00-07:00
Where:
Ayurvedic Health Center
203 W. Holly St.
Ste. 201
Contact:
Katrina Svoboda Johnson
360-734-2396
Are you interested in learning about the mysterious and alluring Science of Life called Ayurveda?
Designed to give you a fun and functional understanding of the ancient principles of Ayurveda, this 10-week course provides you with an intimate portrait of your unique body-mind type AND gives you tools to transform your own health and wellness.
Our classes will be audio recorded, so you can miss a class without missing the content.
Instructor: Katrina Svoboda Johnson
Note: We will meet for 10 classes, beginning Thurs. Sept. 12. There will be *no class* on Oct. 3.
Investment: There are 2 payment options. See our website for more information.