Visitors to Whatcom County's city parks and mountains have likely come across its various pump tracks: trails with dirt ramps built for mountain bikers. These are the work of the Whatcom Mountain Bike Coalition (WMBC) — a nonprofit dedicated to enhancing the local mountain biking culture since 1986.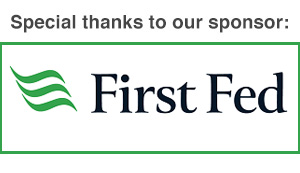 "We started as a small group of mountain bikers that were trying to create our own experience in the woods, building trails around Lake Padden and Galbraith and Lookout Mountains," says Executive Director Eric Brown. "We've evolved into a professional organization with staff and a big volunteer community that helps us create programs to get people out on bikes into the woods, that builds trails, that helps build bike parks and infrastructure within Whatcom County."
Whatcom County is unique among mountain biking regions for its range of elevation between the lowlands, Chuckanut Mountains, and Cascades. Local soil mostly consists of sandy loam, which absorbs rainwater effectively in all seasons.
"Most mountain bike towns are in the mountains, so that means that you typically don't ride during the winter," Brown says. "Whereas we're at sea level, essentially. The top of our mountains close to town are less than 2,000 feet, so we typically can ride our bikes all year round here."
Through stewardship, advocacy, and education, WMBC upholds the all-year activity.
Local Tracks
In addition to mountain tracks outside Bellingham, WMBC has built city tracks at Whatcom Falls Park, Cordata Park, Waterfront Bike Park, Civic Field, and Birchwood Park. Lynden, Ferndale, Maple Falls, and the Lummi Nation have also worked with them to build pump tracks.
"Because they can be put into smaller parks, they're also closer to a lot of people's homes," says Brown. "So, if you don't have transportation or a way to transport your bike, they're easier to get to. We intentionally put them in locations where mom and dad or kids can ride to them easily from their neighborhood."
WMBC trails are built for inexpensive mountain bikes such as BMX models, and they accommodate riders of all ages and experience levels.
"From the standpoint of equality across various socioeconomic groups, you don't have to have a whole lot of money to ride a dirt jump or pump track," Brown says.
WMBC plans to expand their range of tracks wherever they see the opportunity.
"We have this community — this crazy good community of volunteers that pitch in on trail maintenance," says Brown. "We have a lot of people that are helping all winter long and making sure the trails are riding well."
Events, Programs, and Volunteer Work
WMBC has roughly 1,400 members. They typically welcome 1,000 attendees at Shoot the Trails, their annual September contest and fundraiser where photographers and videographers capture bikers on camera. They also join up with the Northwest Tune-Up: a bike, beer, and music festival held every July.
Additionally, WMBC supports Vamos Outdoors Project for Latiné youth, the women's JoyRiders bike club, the Youth Trail Corps, and afterschool bike clubs.
"We create programs to get people outdoors, get them on their bikes, get them on trails, get them in the woods," Brown says. "We're building infrastructure for the community that helps with people's physical and mental wellbeing."
WMBC also has the local support of roughly 200 businesses, including 65 trail adopters on Galbraith Mountain.
"For instance, we have banks and credit unions, doctors' offices and orthopedists," says Brown. "We have a bunch of different types of businesses — oil refineries and bike shops and bike manufacturers."
Volunteers can support the WMBC's work by joining or sponsoring Trail Days and other work parties. They can also support the WMBC's community programs, including Youth Trail Corps for middle school trail-builders.
"The best way to get involved is to join us for some of our programs, some of our events, and our Dig Days," Brown says, adding: "What we're trying to do is have our next generation of trail stewards that know how to build trail and maintain trail in a sustainable manner."
Biking Whatcom County
WMBC has received broad support from active mountain bikers locally.
"We just have our head down trying to make Whatcom County a world-class mountain bike community," says Brown. "We're building trails and bike parks and pump tracks that are well-loved and well-utilized, and that are fun to ride and allow you to get different experiences depending on where you are and what you're riding."
Indeed, destinations such as Galbraith Mountain have received nationwide attention among mountain biking professionals.
"We have people that are at the very beginning of learning how to ride mountain bikes, and we have people that are at the highest level riding mountain bikes — that race bikes for a living — that are also in our community," Brown says. "We are building for all levels, for all different types of riders."
Explore the WMBC's biking regions and you'll find adventure is right in our back yard — and just a ride away.
Featured photo by Freya Fennwood