Submitted by Whatcom County Library System
Whatcom County Library System's annual Summer Reading program for kids, teens and adults begins June 1. This summer, the county library system is partnering with WECU, Whatcom County Library Foundation and Whatcom Million Trees Project to encourage readers to achieve a shared goal of planting 200 trees in Whatcom County. Beginning June 1, learn more and pick up a Summer Reading card at Whatcom County Library System (WCLS) branches or download a card at the library system's website, wcls.org/summer-reading.
Summer Reading cards for young people and adults provide activities to complete. Readers will track their progress on the card and report their results any time they visit a county library branch. Each activity equals one "leaf." For every 25 "leaves" earned, a tree will be planted by Whatcom Million Trees Project (up to a total of 200 trees).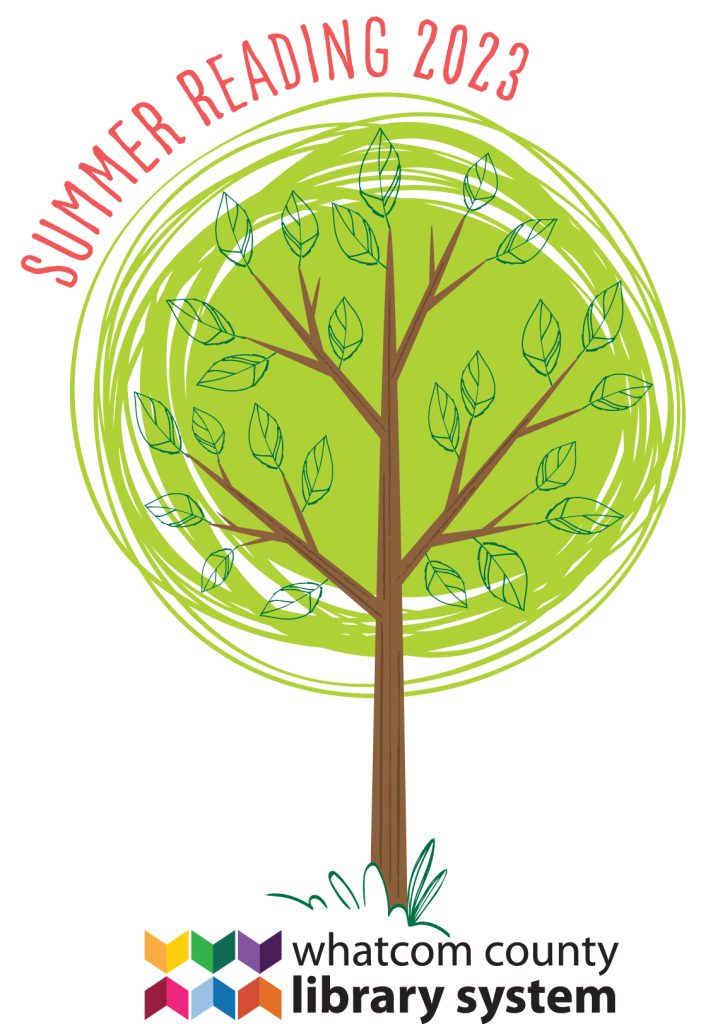 Activities to earn leaves include the obvious: reading a book, listening to audiobooks, attending library events. And the unexpected: walking in a forest, writing a tree story, drawing a tree or completing one of the special activities posted weekly to WCLS's Summer Reading webpage. The webpage also includes reading recommendations and a link to subscribe to Summer Reading email updates.
Summer Reading kickoff parties are Monday, June 26-Saturday, July 1 at WCLS locations and bookmobile stops. See dates, times and locations at wcls.org/summer-reading or at the library system's online events calendar, wcls.org/events. At the parties, library staff will host free craft activities, share details about the extensive summer library programs and offer book recommendations. Young people can select a free Summer Reading book to keep. The giveaway books are funded by WECU and the Whatcom County Library Foundation.
Summer Reading cards are available in English, Punjabi, Russian and Spanish languages. WCLS's Summer Reading program ends Aug. 31, 2023. Readers may also join Bellingham Public Library's Summer Reading program. Learn more at bellinghampubliclibrary.org. WCLS and Bellingham Public Library are separate library systems that share a collection of materials, resulting in a robust selection of choices for Bellingham and Whatcom County neighbors.

"I hope community members will join us this summer as we read together for the trees and for one another," says Sarah Lavender, youth services librarian at the Ferndale Library and leader of WCLS's Summer Reading program. "Summer Reading is all about the joy of reading. The true reward is that adults and young people will discover or be reminded that reading and stories are powerful. They help us grow as individuals and to connect as a community."