Submitted by Bellingham Training & Tennis Club
The Bellingham Training & Tennis Club is proud to celebrate its 50th anniversary this year. Founded in 1973, Bellingham Training & Tennis Club has been a leading provider of tennis and fitness services for half a century!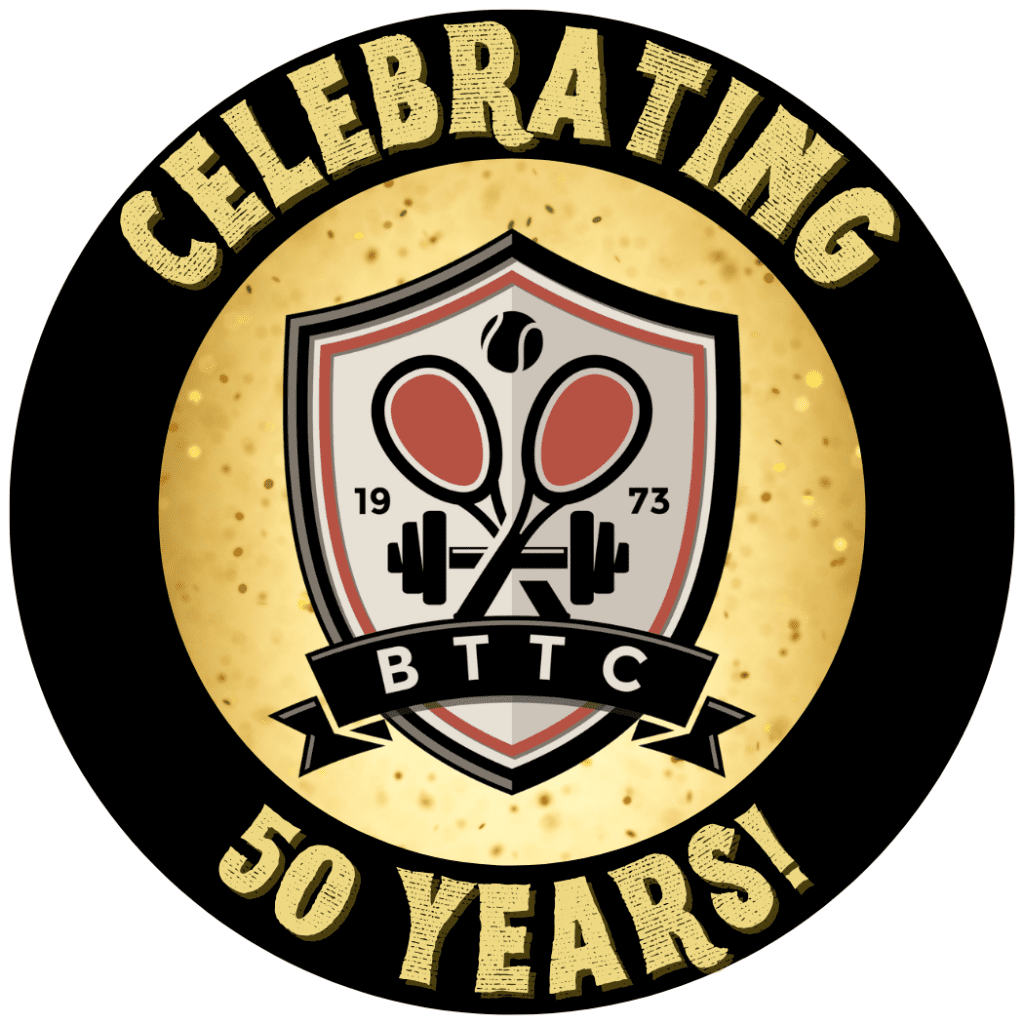 Over the years, Bellingham Training & Tennis Club has grown to offer FIVE indoor tennis courts, TWO workout gyms, a unique "RIDE" indoor cycle studio, all with knowledgeable staff, and innovative training programs. The club attracts tennis players of all skill levels and helps countless individuals achieve their fitness goals.
"You don't have to be a tennis player to enjoy the club" quips co-owner Robin Robertson, who doesn't play tennis at all. "I take advantage of all our fitness offerings, while my husband (and co-owner) is a talented tennis player." Robin has also founded the Healthy Knees programming that helps people like her who have challenges because of their knees.
"We are thrilled to be celebrating the Club's 50th anniversary" said Robin "The Club's success is a testament to the hard work and dedication of our staff and the loyalty of our members. We look forward to continuing to provide top-level tennis and fitness services for many years to come."
Doug & Robin Robertson have owned and operated the Club for the last 23 years. "Our Core Values to 'Always Improve', 'Bring Care', and 'Build Confidence' are part of what we share among our staff and with our members and drive how we do business" says Robin "If you haven't visited the Club, I invite you to come check it out!"
In honor of the anniversary, Bellingham Training & Tennis Club will be hosting a series of events and activities throughout the year. Members and guests can look forward to tennis tournaments, fitness challenges, special fitness programs. During the month of May the Cub is offering a $50 discount on membership initiation.
"We love being a healthy and happy part of our members and guests lives" says Robin "BTTC is a wonderful, supportive community with relationships that have grown all through the years." Robin shared that there are still 2 charter members who have been with the Club for all 50 years plus 38 others who've been members for more than 25 years. "That kind of longevity means we must be doing the right things for our members" said Robin with a smile.
The Robertsons have made sure that the Club is committed to the health and well-being of its members. And with that, the Bellingham Training & Tennis Club is poised to continue its legacy of excellence and leadership in tennis and fitness for the next 50 years and beyond.
The Club is located at 800 McKenzie Avenue in Fairhaven. For more information on Bellingham Training & Tennis Club and its 50th anniversary celebrations, visit www.BTTC.fit.