Some of us aren't as young as we once were — our social calendars revolve around our kids, and we doze off on the couch at 8 p.m. Going out on the town can feel like a distant memory. Gone are the days when nights out started at 9 p.m. and dining out with your significant other was a multiple-night-a-week occurrence. Now, we're lucky to discuss going out only to settle on staying in to scroll through movies for an hour before calling it a night.
While the reality of date nights may change, that doesn't mean time together with your partner or potential partner can't still happen. It's time to rethink your dates. Take advantage of the daylight hours and ditch your responsibilities, just for a bit. Enjoy a weekend day or take advantage of those school hours. Play hooky from work or trade a long lunch for what used to be a night on the town. We aren't getting any of these days back, so get out and enjoy them. Here are three ideas to get you started.
Head East
A drive out the Mount Baker Highway into the Mount Baker-Snoqualmie National Forest opens the opportunity for a lifetime of adventures. From playing in the snow to hiking to peaks, there's always something to do in this vast wilderness. In winter, you can strap on skis and cruise along trails or shred the slopes. If putting on skis all but guarantees an ACL injury, grab some snowshoes and move along at your own pace as you enjoy the quiet of a snow-covered forest.
As the snow wanes, hiking trails become more accessible, opening access to nature's wonders. Heliotrope Ridge Trail takes you through ice-cold creeks and up to Coleman Glacier. The Yellow Aster Butte Trail exposes you to beautiful wildflowers. If a less strenuous walk sounds more your speed, Horseshoe Bend Trail is a good choice.
Want your date to include incredible summer scenery without the workout? Head up to Artist Point or, year-round, pull into Nooksack Falls. Both offer awe-inspiring views just steps from your car. Wherever you choose, bring your camera along and document your date, whether hiking to the highest peak or simply pulling to the side of the road to enjoy a view.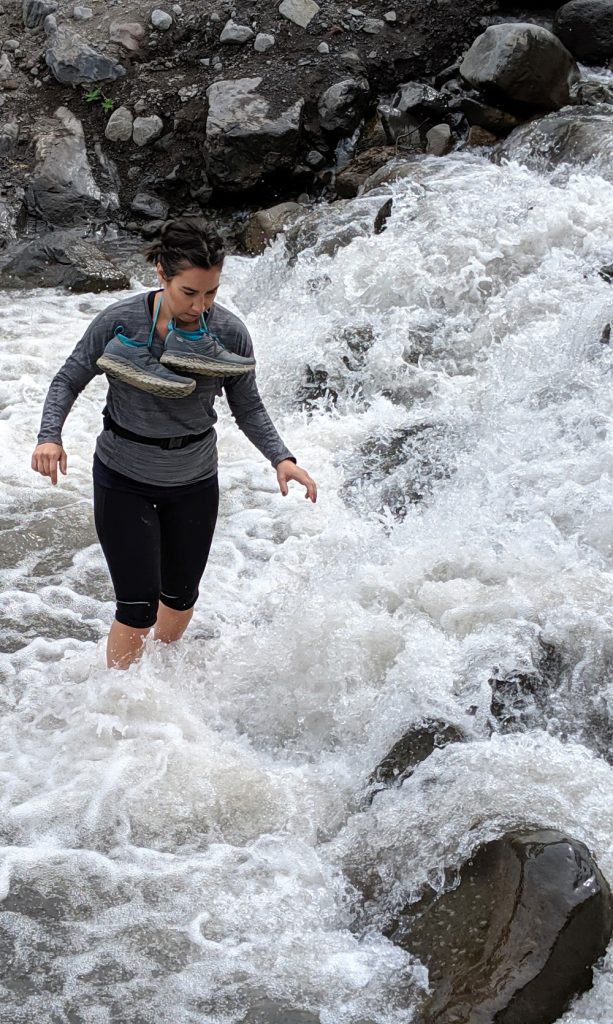 No trip east is complete without a bite to eat on the way back. My can't-miss option is the North Fork Brewery, where my go-to pizza is Capicola and pineapple with garlic olive oil sauce. I like to pair mine with their Hefeweizen or root beer. A bonus to it being a day date is you beat the crowds.
Throwing Things
Sometimes a date can be amped up by adding a little competition. It allows for some flirtatious fun while couples show off their skills — or laugh together at their lack of ability. Cornwall Park is equipped with a disc golf course and horseshoe pits, offering two low-to-no-cost options for low-barrier-friendly competition.
Both options require you to bring your own equipment, but either can be found at most sporting goods stores. While both games take years to master, they take mere minutes to pick up and start having fun. Disc golf can appear intimidating when you see all the options for discs, but while different discs can change performance, I don't believe there's a correlation between the number of discs a person has and the amount of fun they have.
Whether you choose to watch sand fly and listen to the clanging of metal or attempt to dodge trees while seeking out the satisfying sound of a disc hitting the chains of a disc golf cage, you can have a blast competing with each other in as little as 30 minutes.
With all that action, you're sure to work up an appetite. After a round of throwing discs, I like to head to Mi Rancho on Northwest to get delicious $1 Adobada tacos and a cold Mexican Coke or cerveza. I also frequently peruse the case of their Mexican pastries.
Walking on Water
Whether dodging rain drops as you go from store to store or strolling the sunny sidewalk, Fairhaven is a good spot to start any day date. With shops to explore and an abundance of dining options, you're sure to discover something that piques your interest. Trails radiate off of Fairhaven like bike spokes, so the opportunity to wander together for a few minutes — or a few hours — is just steps away.
Before my walk, I like to grab a coffee from Old Independent Coffee House. My order isn't overly exciting — just 12 ounces of medium roast drip — but the nice people working there will be happy to make you the drink of your choice.
With coffee in hand, I like strolling down to Marine Park, reading the plaques along the sidewalk about things from years past. A walk to Boulevard Park across Taylor Dock has you perched above the water while you and your date enjoy the views of Bellingham Bay and the snowcapped peaks in the distance. With a choose-your-own-adventure of paths, you control how long your date will last.
We're excited to learn about your favorite day date ideas! Please tag your pictures on Facebook or Instagram with #whatcomtalk for a chance to be featured.