People associate libraries with books, of course, but they are increasingly known for much more than just what lines their shelves. Take a peek inside Western Washington University Libraries Special Collections and learn how and why staff and faculty help make the unusual available to the public.

Sylvia Tag recently gave me a tour of the library. A librarian and faculty member, she takes on multiple roles at Western Libraries; one is to curate the Children's Literature Interdisciplinary Collection, housed on the library's fourth floor. She and I first stop by the circulating collection where historic photos ring the space, showing the campus' former on-site school.
Sylvia explains that the WWU collection supports research and scholarship. "Distinct from a public library or school library, our collection contains a wide range of publications that reflect the breadth, depth, controversy, continuing evolution, and complexity of literature written for children and young adults."
While many items in the circulating collection can be checked out by students and community members, not all can leave. These items can be seen in Special Collections. It might surprise folks to learn that this realm of the library is a mixture and book collection and museum.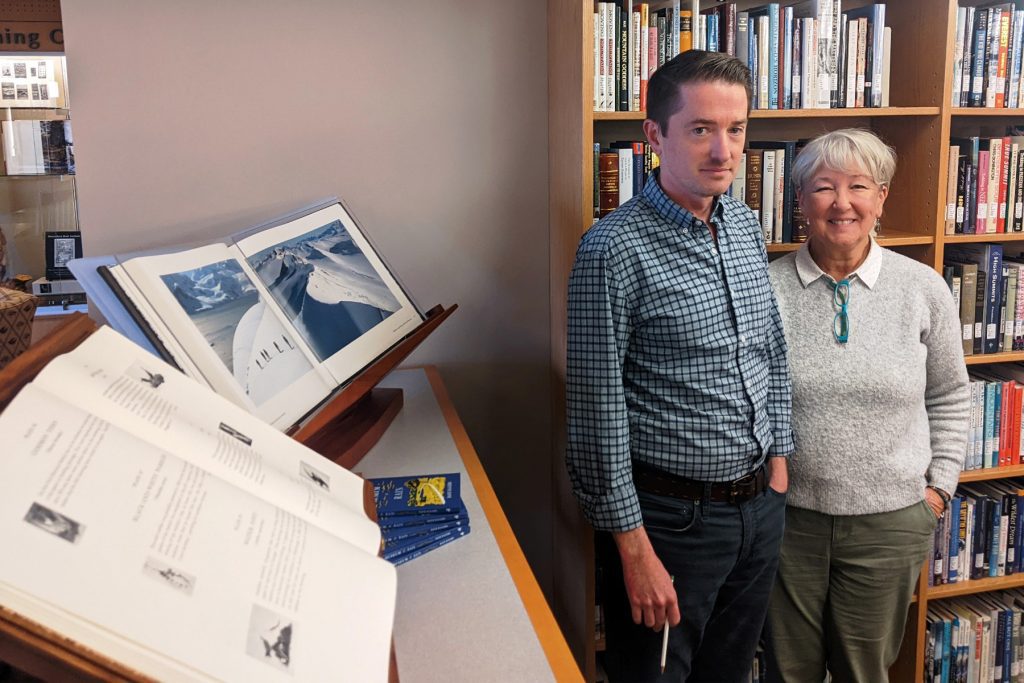 Special Collections moved into its current space in 2010. A renovation of Wilson building's sixth floor provided a climate-controlled shelving area, a spacious research room and teaching space, an exhibition gallery, processing rooms, and staff offices.
While patrons can wander freely into the area, making an appointment is advised, since many materials are kept in storage. Two full-time staff members and additional student employees and volunteers oversee cataloging, collection maintenance, reference services, and classroom instruction.
The foyer area has an exhibit of ancient traveling pictures through the eyes of colonialism from the collection of a local person. Around the corner is the classroom, which looks like a comfortable living room — and happens to have a window view over the waterfront — with a counter-culture underground comics collection on one side and fly fishing and mountaineering on the other.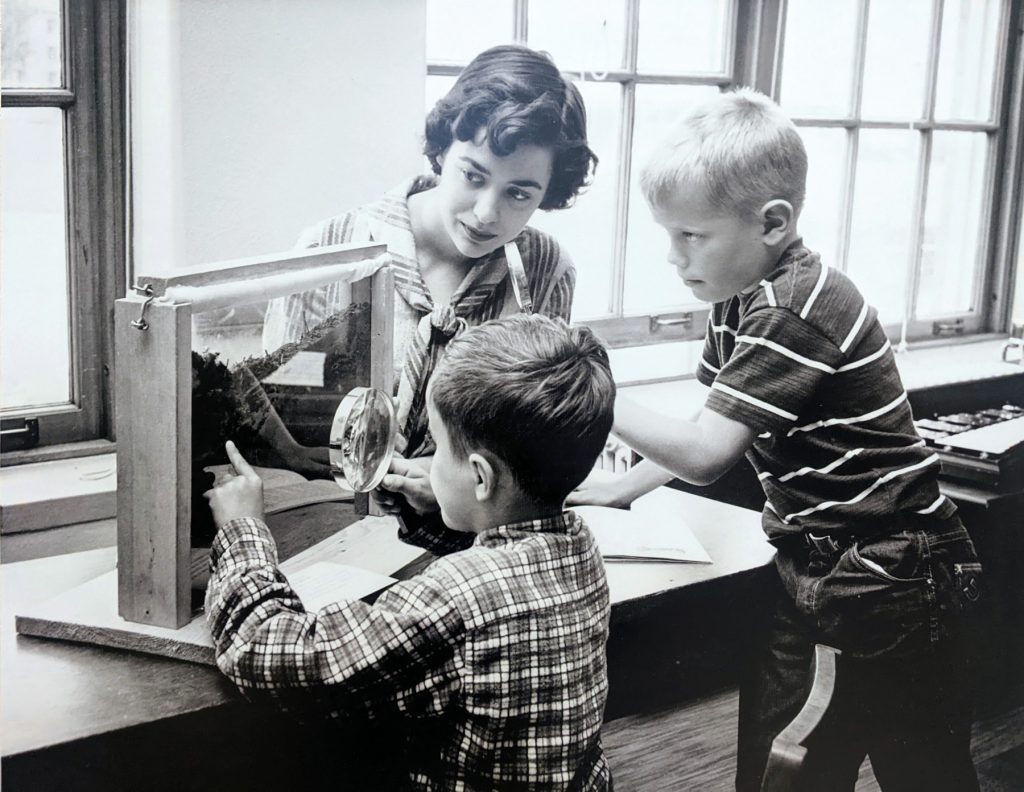 As we step into the off-limits storage sections to look at the contents, I'm told that the climate-control measures will suck out oxygen in a fire. There's something attractive to the curious sort who enjoys going into places that generally off-limits. We looked at cuneiform, a book that had lived in a collection of the Governor of India over a century ago, early readers for teaching children, and collections of letters between authors kept in vertical files.
In an earlier visit I had stopped to look over the library's pop-up book collection gifted to the library — reminiscent of my own at home. They are still here and can be viewed upon request. But there is far more that's also available to see.
Sylvia Tag's colleague, Michael Taylor, has been at WWU for five years after stints in Indiana, Louisiana, and New Mexico. He enjoys the unexpected, so has found the library a fitting place to work.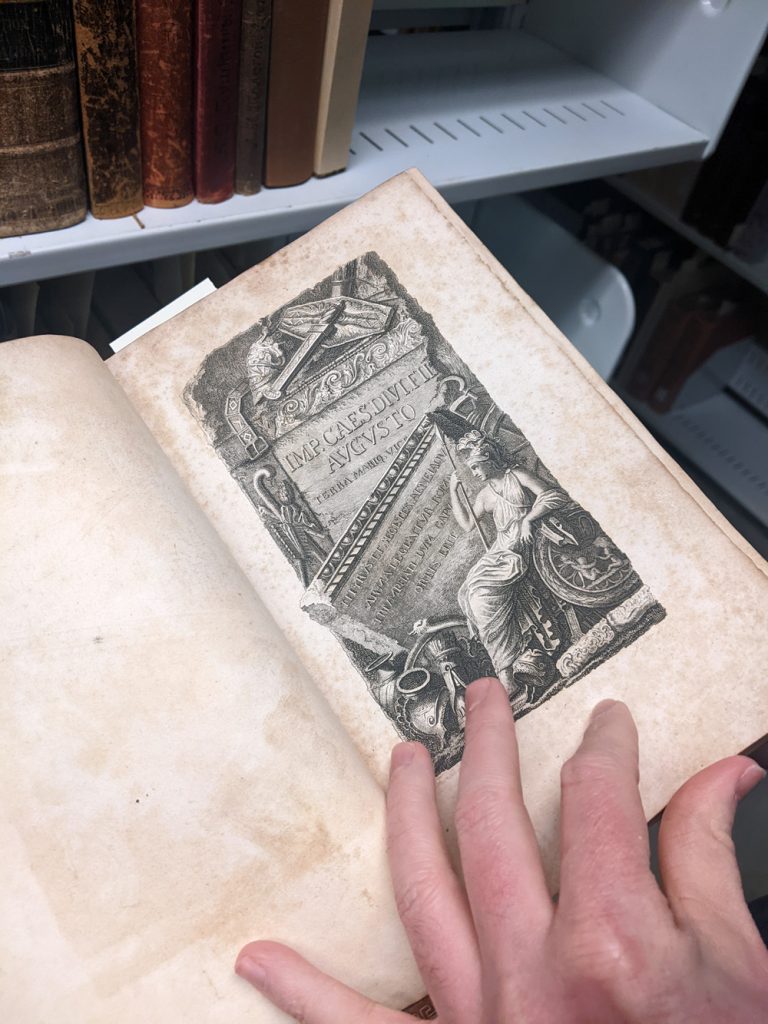 "Materials go into Special Collections for several reasons," Michael says. All of the holdings have historical value, and some items are hundreds of years old and need special care. They are stored here to make sure they'll be around for a long time to come. "They've already outlived their creators and, strange as it sounds, part of my job is to make sure they outlive me, as well!"
A few books have a high monetary value, too. Michael likes to say that materials are shelved in Special Collections not to keep users out, but to keep precious materials in.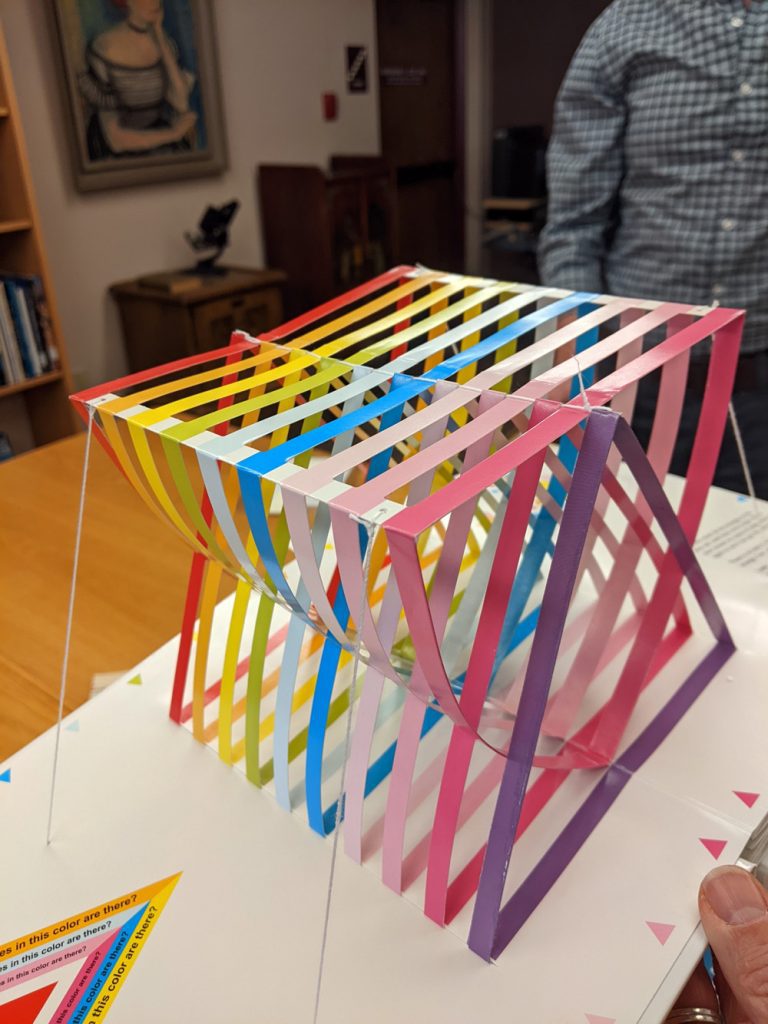 "Another reason we store materials here is because we're trying to build in-depth collections on certain topics," he says. Michael once heard a fellow librarian say he had no interest in rare books but was passionate about special collections; he cared first and foremost about having all the materials needed to do a thorough job of researching a topic.
"If some of those materials are rare, that's fine, but rarity doesn't automatically make a book useful," says Michael. "We're trying to collect broadly enough in areas like historical children's literature, campus history, the history of books and printing, and Jewish history to help people base a scholarly argument on a wide range of sources."
Michael sees Special Collections as a place where students can travel abroad and back in time, virtually, right from the heart of campus. "Where else can you go at WWU or in Bellingham and encounter objects from medieval Europe, early modern Japan, and ancient Babylonia?" he asks. "Books and manuscripts are among the few items that survive from the lives of our ancestors. We are getting more all the time in Special Collections, and they are here for students and the public to use. I think that's pretty cool."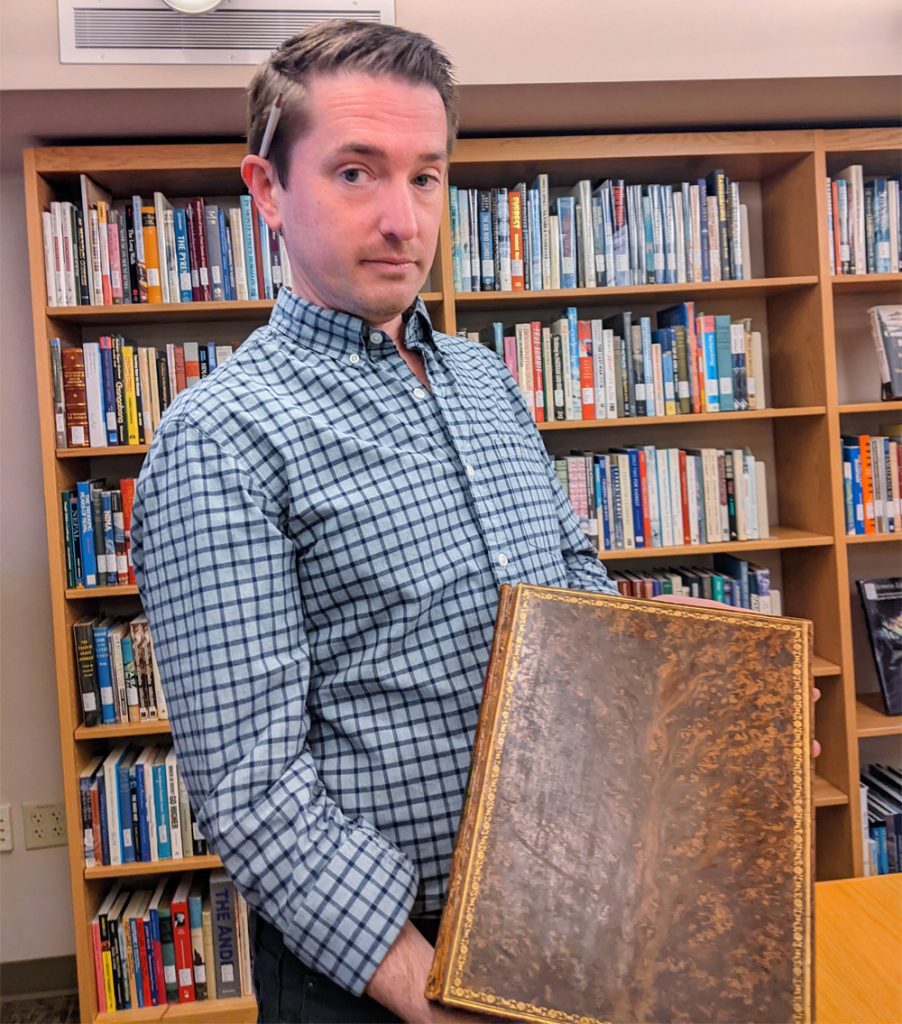 For those who might consider donating an item to the library, be aware that not every request is accepted. The decision to accept materials is made on a case-by-case basis, and items must have value for research, teaching, or displaying in an exhibition. "We accept single items as well as large collections," Michael says, "as long as they meet these criteria."
For those interested in looking at the university's special holdings, they're found not only on the sixth floor of the Western Libraries Wilson building, but more are found at the Northwest Collections Center for Pacific Northwest Studies and University Archives housed in the Goltz-Murray Archives Building off of Bill McDonald Parkway at 808 25th Street. For those who want to delve into the topics, but not leave their homes, they can visit https://library.wwu.edu/special-collections.
Sylvia Tag is also part of a group planning the annual Children's Literature Conference. This year is the event's 20th and will be held on Saturday, February 25, 2023. For more details, please visit www.wwuclc.com. Presenters for this year's one-day conference include writers and illustrators Michaela Goade, Donna Barba Higuera, Sydney Smith, and Renee Watson. Attendees include students, teachers, librarians, and writers.