On the way to popular Whatcom County travel destinations, it's easy to pass through populated areas off the beaten path. Maybe you've stopped at the only gas station for miles and wondered what else this spot on the map has to offer. Many of these locales are census-designated places: communities not incorporated as towns but counted in the U.S. Census.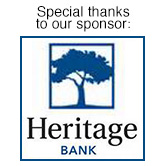 Whatcom County's most remote census-designated places have populations in the low hundreds. These often have only one general store, post office, school, or other key civic institutions. However, other census-designated places house thousands of residents across wide, well-trafficked areas. Either way, many of these communities thrive on a tourist economy. Whatcom County's beaches, farmlands, and mountains are exciting places to visit and relaxed places to live.
Coastline
Birch Bay is Whatcom County's largest census-designated place, with a population of over 8,400 along the bay. Named during the 1792 Vancouver expedition, Birch Bay opened its first post office in 1881. The community attracts thousands of summer tourists to Birch Bay State Park, Birch Bay Waterslides, and numerous beachside storefronts and resorts.
Point Roberts is unique among Whatcom County communities as a peninsula that's only accessible through Canada. Named during the Vancouver expedition, it became part of Whatcom County when the 1849 Oregon Treaty established boundaries along the 49th parallel. Today, Point Roberts has a population of over 1,100. Visitors enjoy beaches, trails, and four parks: Maple Beach, Lily Point, Lighthouse Marine Park, and Monument Park.
Northwest of Bellingham, Marietta-Alderwood is an unincorporated community annexed to its Alderwood neighborhood. Marietta started in 1879 when prospector Solomon Allen platted it along the Nooksack River, following the 1860s Fraser Gold Rush. The town's economy thrived on shingle mills and fishing for over 40 years, hosting a dairy and schoolhouse. It gradually declined as floods destroyed structures, with only Baker's Market and Marietta Elementary remaining by the 1970s. Today, Marietta-Alderwood is home to over 3,900 people, Little Squalicum Park, Locust Beach, Marine Drive Park, and various businesses. Fort Bellingham Market and Deli is named for the fort built nearby in 1856.
Countryside
Geneva and Sudden Valley are unincorporated communities at the southeast outskirts of Bellingham. Geneva is home to over 2,300 residents, Euclid Park, Ted Edwards Park, and multiple schools. Sudden Valley, a homeowner association with over 7,000 people, started in 1949 as "the Ranch." Visitors enjoy Sudden Valley Golf Course, Mossy Roc Disc Golf, and hiking trails at Stimpson Nature Reserve, and Lookout Mountain.
East of Lake Whatcom on State Route 9, Acme has a population of over 240 and access to nearby campsites. It was settled in 1887, with conflicting accounts on how its name ("culmination" or "highest point" in Greek) originated from a hymnal. Local attractions include Acme Diner, South Fork Park, and views of Twin Sisters Mountain.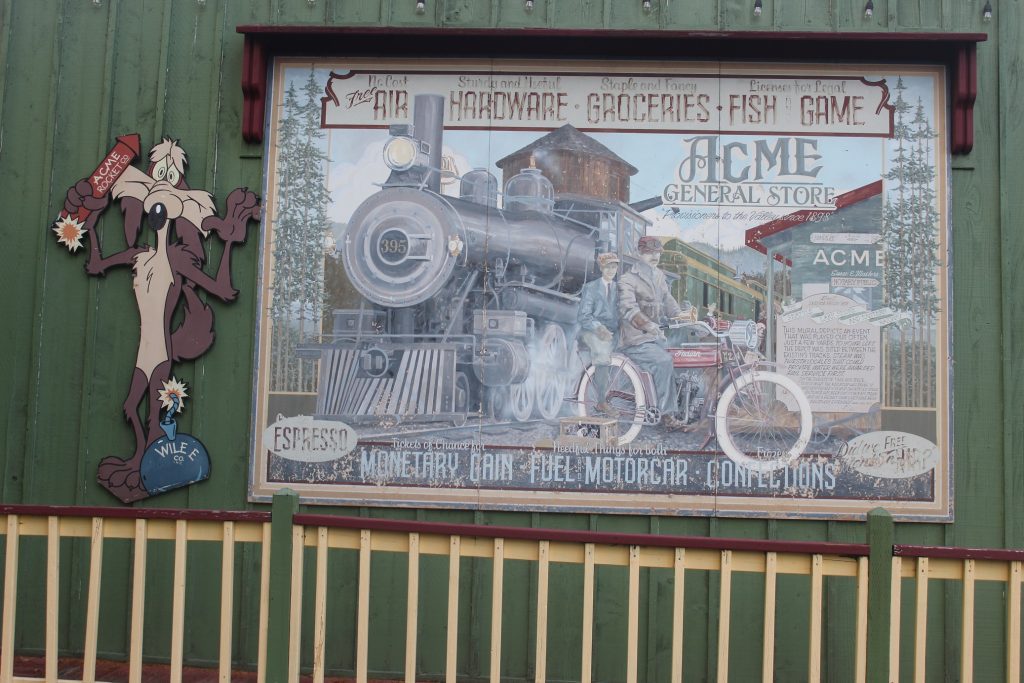 Custer is a census-designated place located northwest of Ferndale on Interstate 5. Named for postmaster Albert W. Custer, in 1886, it moved to its current location between 1890 and 1892 when the Great Northern Railroad arrived. Custer Historical Museum features exhibits, artifacts, and photographs of the area's past. The community has a population of over 360, rustic storefronts, and access to Grandview Golf Course and two rest areas.
Mountainside
Since its construction in 1923, Mount Baker Highway has been a portal to census-designated places across the North Cascades. The drive offers scenic views of Mount Baker and the Twin Sisters.
Sixteen miles northeast of Bellingham, Deming has a population of over 350. Named for first postmaster George Deming, the settlement runs through the Nooksack Indian Reservation and houses tribal offices. Deming has a market, library, school, and cemetery — essentials of most census-designated places along Mount Baker Highway. Every June, the community holds the Deming Logging Show to support loggers injured on the job.
Kendall lies at the fork between two other census-designated places: Maple Falls to the northeast and Peaceful Valley to the northwest. They have populations of over 190, 320, and 3,300 respectively. Starting in the 1880s, these communities grew around limestone and gold mining for over 75 years. Visitors today can see the ruins of mining town Balfour in Peaceful Valley and numerous lodges for Mount Baker vacations in Maple Falls.
Glacier is the closest community to Mount Baker. With over 200 residents at present, it was named in 1909 and originally boomed through gold mining and logging. Today's Mount Baker tourists can enjoy education at the Glacier Public Service Center and access to numerous resorts, campgrounds, and trailheads.
Whatcom County is also home to unincorporated communities not counted in the U.S. Census. These include Van Zandt and Welcome in the mountains, Laurel and Blue Canyon in the rural county, and Lummi Island on the water. Just fold the map and take the backroads, and you'll discover more adventure past the highways and byways.