Anna Marie Adams, owner and operator of newly minted Hela Provisions, didn't enter adulthood with the notion she'd someday own a wonderfully unique shop filled with specialty procurements. But life sent her down a road of steady experience working in small, specialty, family-run businesses, which eventually led to her opening Hela Provisions this past November.
The Beginning
"I got in here mid-October and it's been a whirlwind starting from scratch," Anna says. "I haven't done that in 16 years. It's kind of like having a second child."
Since graduating from Fairhaven College at Western Washington University in 2000, Adams has always worked with food. "I studied transpersonal psychology and health and wellness and planned to go into that field," she says. "But the whole time I was in college I worked in mom-and-pop sandwich shops and restaurants. I've worked every position from dishwasher to mostly front-of-the-house stuff later."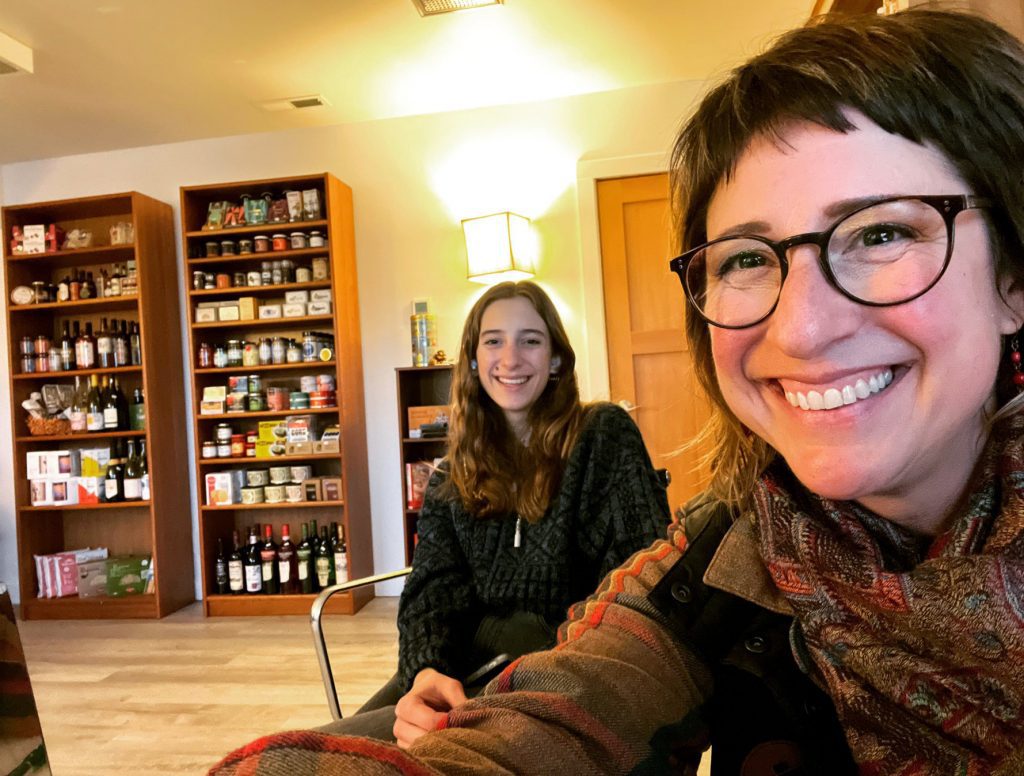 Anna worked for the original owners of many local eateries and food vendors, gaining a singular perspective in how best to get a Bellingham business off the ground.
"I worked at Avenue Bread with the original owners, then after I graduated from Fairhaven I worked at the Rhododendron with Don and Carol Shank," says Anna. "I also worked in La Conner at Nell Thorn in their first location with Susan and Casey Schanen. I worked in a lot of high-quality, specialized things."
Anna was just at the point of wanting to return to her original college studies and apply to graduate school when her husband at the time suggested opening a restaurant.
While Anna had worked at Avenue Bread, the idea for a deli began to take shape. "The Radio museum was next to us at the time, and we always talked about taking over that space and putting in a deli," she says. "That was where that concept was born. My then-husband kind of talked me into it and we went with a deli because it wasn't a full-time restaurant. Although it did become quite complex with the development of the catering, wine section, events, and evening menu and I grew the market area extensively in 2020 and '21."
After Anna and her husband separated, she gained the opportunity for something brand new.
The New Beginning
"I didn't think I was going to have to give up the [original] business, but I did," Anna says. "Now I believe it was truly the best thing for me and it's nice to have a fresh start." In the meantime, Anna pondered what she wanted to do next. "I was thinking of doing something like this concept, but I didn't want to be in charge of a restaurant ever again."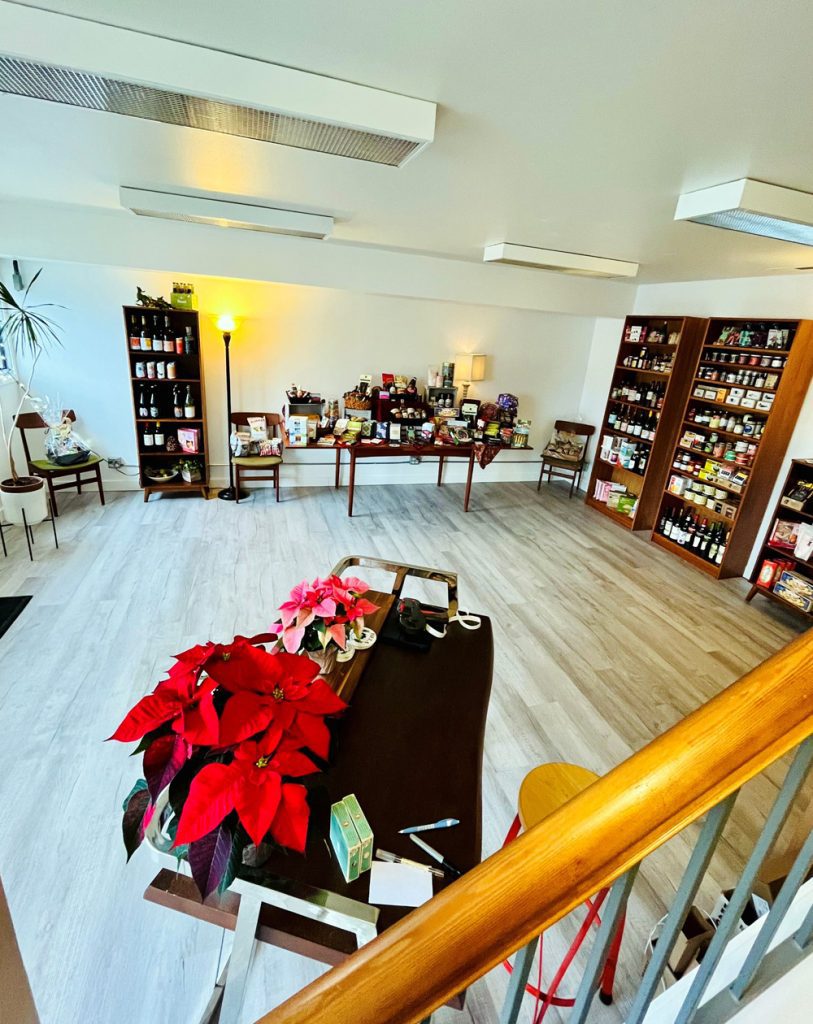 Last spring, Anna began looking at job postings and felt downhearted by what she found. "I didn't feel like anything was calling to me," she says. "I decided I just had to start making a motion." She tried a different career path for half a day and decided it was very much not for her. "It was good because it made me start planning my own business."
With travel plans for Europe in the summer with her partner, Anna decided to pre-order specialty market products from Italy and holiday items, thinking she would — at the very least — sell them out of her garage or a pop-up. "I just needed to start putting the pieces down," she says. "I took my trip, got back in September, and realized I had all this product coming in. Again, I just kept making steps. I started designing the logo and opened a business bank account."
Hela's Home
Anna's vision for Hela's Provisions involved finding a brick-and-mortar spot with a warehouse component. After turning down an opportunity in Fairhaven and considering Barkley but deciding not to go that route, she serendipitously came upon a space in the Sunnyland neighborhood.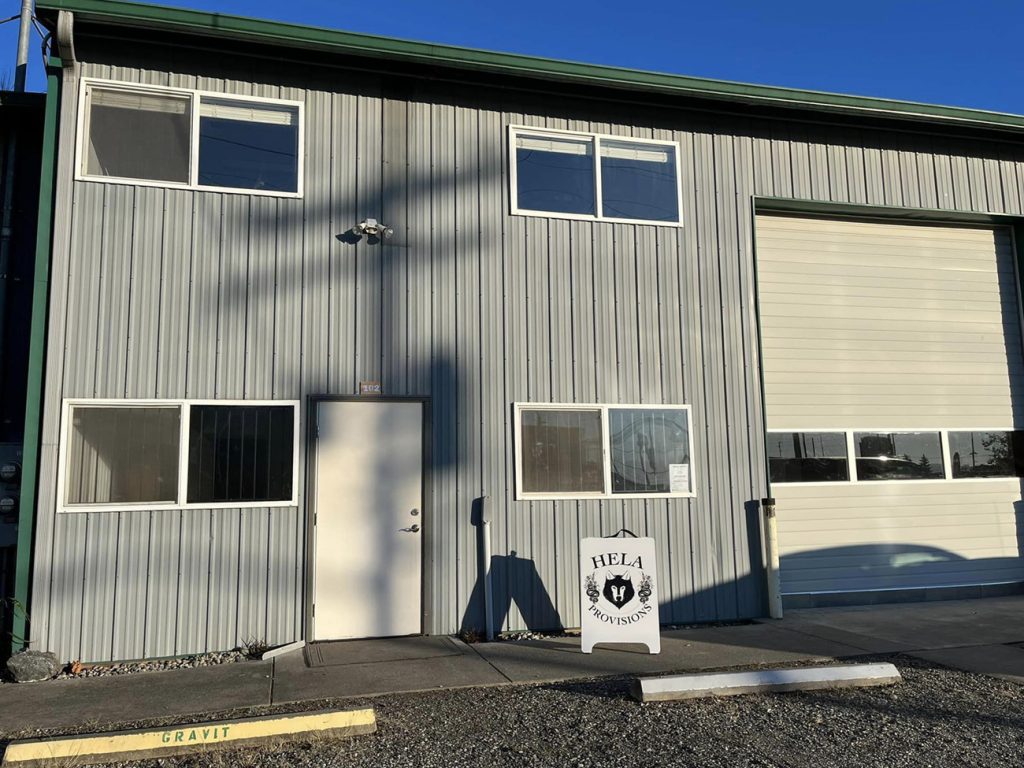 "A really close friend has her business right across from the space I now have in Sunnyland," Anna says of Rachel Taylor's Custom Cushions. "She mentioned an open opportunity and I looked at it. It had a warehouse side, a store side, and a whole floor I will probably end up subletting to someone or using for classes or events. It was perfect."
In Sunnyland, Anna is surrounded by collaboration and true neighborly love. "Maniac Coffee Roasters is right next to me, Rachel is right across from me, and the North Fork Brewery opened a location near us recently," she says. "I love my neighbors. Everyone is super awesome and amazingly supportive."
Hela's Provisions
Anna's passion for great food inspires the tasty products found at Hela's Provisions today. "I'm hoping to add charcuterie boards," she says. "I love cooking and trying new things and there are so many good chocolates now. It's so much fun and I just love food. I never had a conscious thought that this is what I would do with my life; I've just always been in it."
Once Anna and Hela Provisions get more established, she plans to dive into researching foreign foodstuffs and possibly traveling to track down new flavors and products. For right now, she loves to create baskets filled to the brim with her delicious goodies.
"I do a lot of custom baskets," Anna says. "I try to keep adding them to the website, but a lot of people call me or email me to ask for a custom basket. I love it when people trust that I'm going to pick stuff that's great and they'll have a nice gift to give."
Hela Provisions just had its first annual holiday wine tasting with the help of longtime rep, Renee Stark with Prime Wine & Spirits. "It was incredibly successful and fun to see how people react to the space. Everyone just loves it," says Anna. "We'll definitely be planning more wine events beginning in February."
Anna encourages guests and customers to come in and find something delightful. "There are tons of great holiday products like peppermint marshmallows, sipping chocolate, gingerbread kits and cookies, Italian amaretti cookies, and torrone," she says. "I have cocktail stuff, tinned fishes, chocolates, gift baskets…and I'm starting to slowly integrate fortified wines like vermouths and amaros. I got into those in the last couple of years and carry some of my favorites — and am always looking to learn and love something new."
Hela Provisions is just starting to bloom, making it one of the best new places to peruse for your next perfect gift — or to snag a lush delicacy for yourself.
Hela Provisions
2000 Franklin Street, Suite #102, in Bellingham
360.223.5567
www.helaprovisions.com
Sponsored