First Fed is offering a $9.90 holiday bonus for First Savings accounts opened between now and December 31, 2022. These accounts are an excellent way to encourage good money habits at a young age.
"The First Savings account is for kids ages 0 to 12," says First Fed Branch Manager Jami Peterson. "It's a great way to start teaching them the importance of savings."
First Fed has tips for parents interested in teaching their children money management skills. Whether kids want to buy new toys or take a trip to Great Wolf Lodge, Peterson says, they can benefit from keeping a wish list with goals. First Fed also encourages children to save money in a piggy bank before depositing it, so they can see their progress in a more tangible way.
"About 50% of children from eight to 14 have a personal savings account," Peterson says. "Encouraging your kids to save up for things like trendy sneakers and video games helps them learn the value of saving from an early age."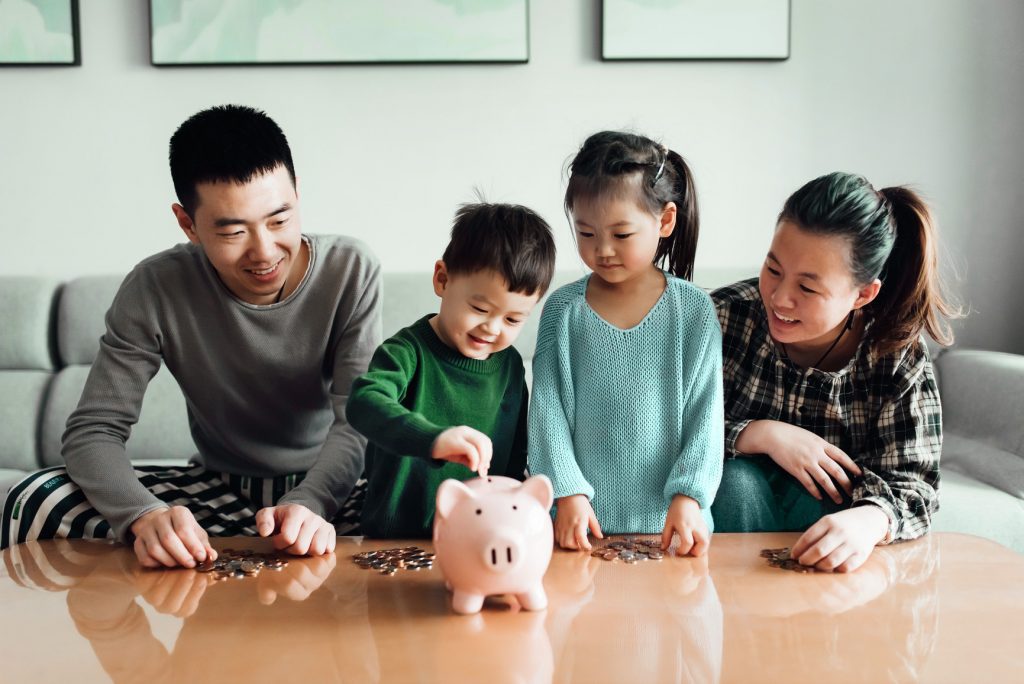 Parents may start accounts for children as young as a newborn, Peterson says.
"It's never too early to start," says Peterson. "And for kids that are a bit older, bringing them into the bank to set up their account is a great way to build relationships within the community."
First Fed also offers First Checking accounts designed for those aged 13 to 21. These accounts, co-owned by parents, provide contactless debit cards to teach teens about budgeting, spending, and saving.
"We know there's going to be a lot of firsts for people throughout their lives," says Peterson. "These accounts create a positive foundation and skill set for later in life when they get their first credit card, first 401k, first auto loan, and first mortgage. It's important to us to offer these products for children so they can learn good habits early on."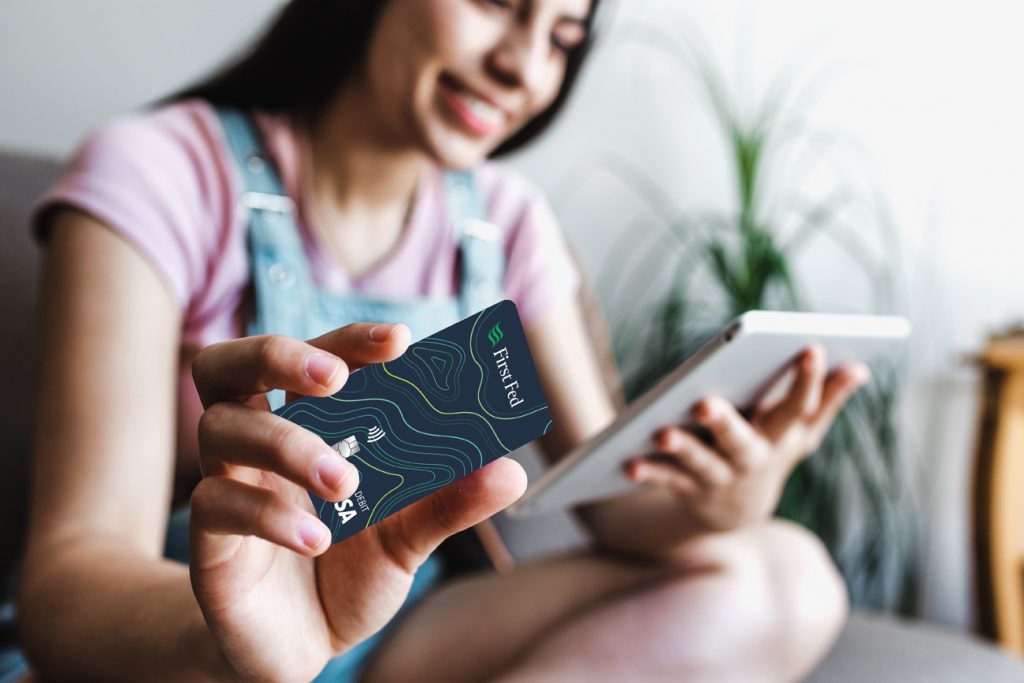 First Savings and Checking accounts have no monthly maintenance fees and allow parents to sign into the accounts online.
"They can come into any branch, and we can set up an account for them," says Peterson. "We walk them through the process and can also talk to the kids about the account and what it means for them; it's a great way for them to learn about banking."
The $9.90 First Savings holiday bonus aims to get kids excited by jump starting their savings in their new account.
The amount of the bonus commemorates First Fed's 99-year year in the PNW. Headquartered in Port Angeles on the Olympic Peninsula, they opened their first location in 1923 before branching out statewide.
First Fed opened its first branch in Whatcom County in 2015. Since then, they have added two more branches and a business center. Their team was recognized with the Best Bank award by popular vote in Best of the Northwest from Bellingham Alive in October 2022.
"We appreciate everyone who voted for us in Best of the Northwest. The award is an incredible honor and an exciting start to our 100th anniversary year," Peterson says. First Fed plans a free community celebration in Port Angeles over Labor Day weekend in 2023.
For those who want to get into the fun earlier, First Fed's 2023 calendars are available free at local branches and contain information on a scavenger hunt with a chance to win $100.
Learn more about the First Savings bonus for kids at ourfirstfed.com or any of its neighborhood branches.
First Fed is a member FDIC and equal housing lender.