In 1972, a company by the name of Barron Heating began installing furnaces and fireplaces for new homes in Whatcom County's Sudden Valley area.
Run by husband-and-wife team Dan and Vivian Barron, the newly founded business had a small start, with the couple's home garage serving as the first shop, and their dining room serving as the office. In the early days, Dan did a little bit of everything — from estimates and sales to installs and fabrication. His father, Orie, even came out of retirement as a sheet metal worker to help with the latter.
Today, 50 years later, Barron Heating has transformed from a humble HVAC operation to a multi-faceted residential and commercial contractor with more than 200 employees and service areas from Blaine to Marysville and every place in between.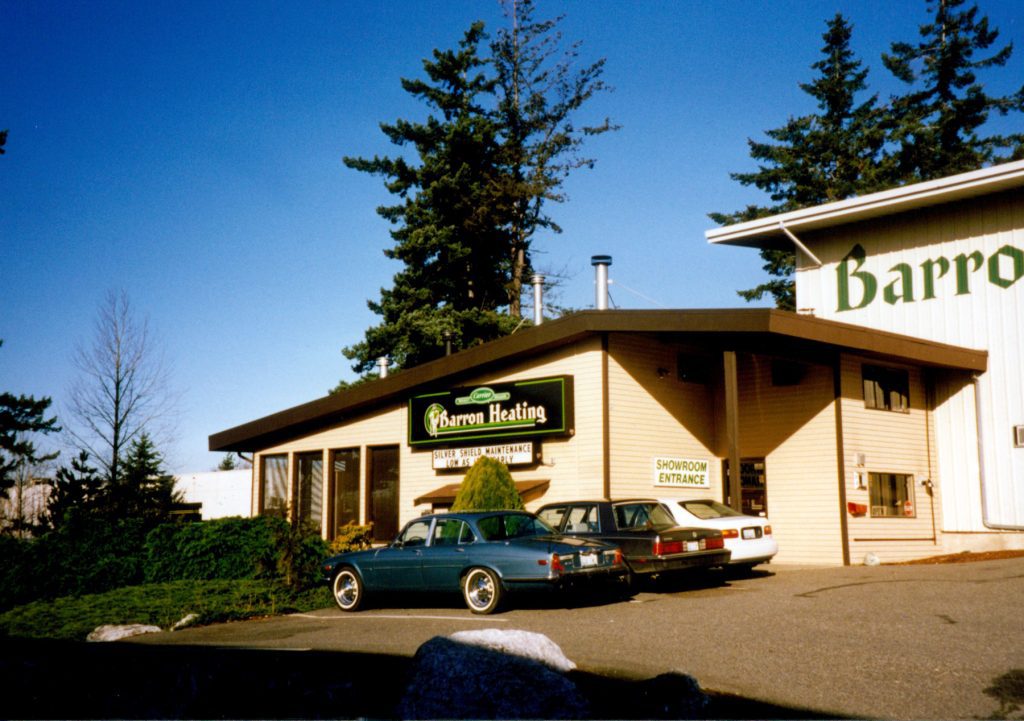 To celebrate Barron's golden anniversary, the company is giving away $25,000 in "Barron Bucks." Five lucky customers — one for each decade Barron has been in business — will receive $5,000 of Barron services at no charge to them. Any appointment booked with the company or any visit to their Ferndale or Burlington showrooms between now and November 30 can enter you to win. Barron's Silver Shield Members will receive double entries, upping the odds even more.
In addition, the company is offering a series of special promotions and is hosting open house celebrations at its showrooms complete with free food, beverages, cake, and prizes. The next celebration is on November 10 from 11 a.m. to 1 p.m. at the Burlington Showroom.
Brad Barron, the company's current chief operating officer, says Barron's success boils down to the people it employs.
"I don't think you're in business for 50 years without hiring the right people who are aligned with your vision, mission, and values," he says, "and growing and developing those people while providing opportunity for advancement within the company."
Barron is the fourth generation of his family to work for the company, after his great-grandfather, his grandparents, and his father, John Barron. John began at the company in 1979, working his way up over the years from installation apprentice to chief executive officer.
A Pivotal Pivot
In 1998, Dan and Vivian Barron sold Barron Heating & Air Conditioning to their son, John Barron, and Bill Pinkey, the company's controller. Working together, John and Bill shifted Barron Heating's focus from new construction to the add-on/replacement market for existing homes around 2005.
This decision, Brad says, likely helped save the company from hardship when the Great Recession struck several years later, dramatically slowing new home construction.
Positioned for long-term growth, the company added Brad to the team in 2017. An engineer by trade, Brad was working for another company that had plans to promote and relocate him to Columbus, Ohio. He and his wife Brooke weren't sold on the idea of moving, however, and John called his son soon after to discuss him joining the family business.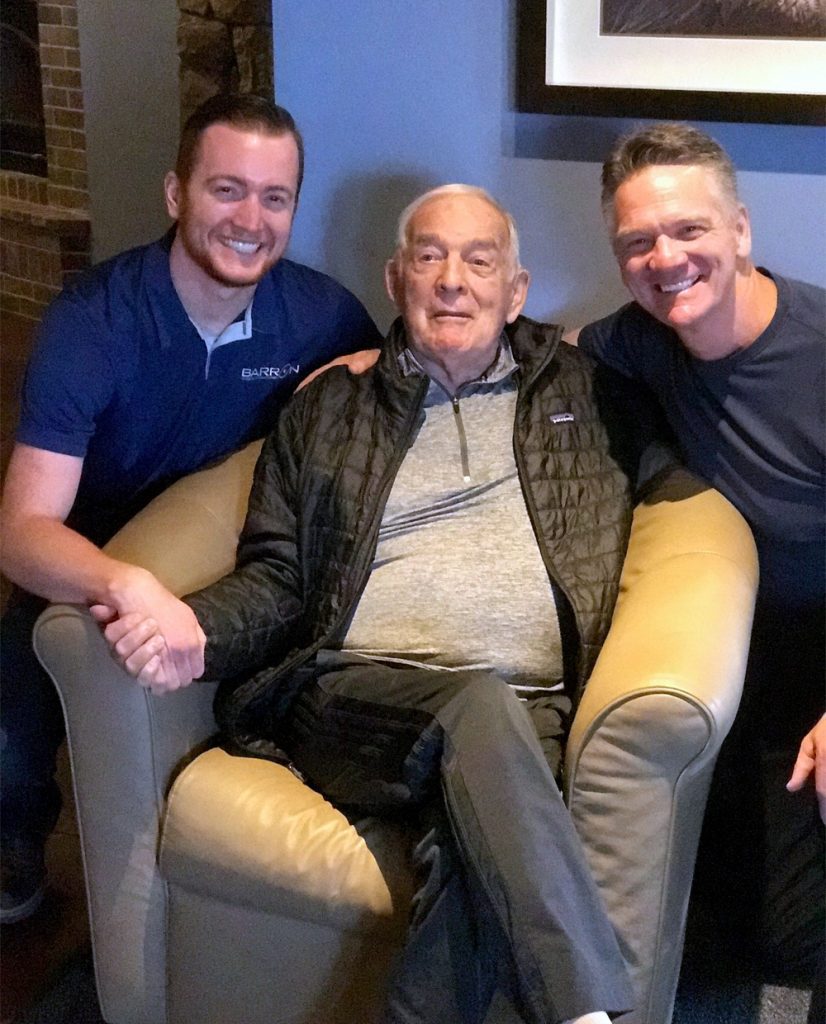 "I think it was divine timing," says Brad, who initially joined as Barron's business development manager.
Brad was instrumental in the company's expansion into both electrical and plumbing work, as well as the spearheading of its Barron Technician School, which was founded in 2019. The school was launched to help train the next generation of tradespeople in an industry seeing five baby boomers retire for every millennial or Gen Zer who enters.
Brad's wife Brooke, who has a master's degree in teaching and background in curriculum development, helped develop the school's courses and lab space following a maternity leave from her job as a high school science teacher.
Today, Barron provides a wide selection of heating, cooling, plumbing, electrical, and solar needs for customers throughout Whatcom, Skagit, Island, San Juan, and northern Snohomish counties.
Most recently, the company saw two technicians — one in HVAC and another in plumbing — move full-time to the San Juan Islands. This allows Barron to have reliable, on-island service after years of long ferry rides to reach San Juan customers.
Taking Care of People
In January 2023, the next phase of Barron history will be made when Brad Barron becomes company CEO. His father will step into the role of executive chair, while Merrill Bevan — current director of sales and marketing — becomes COO.
For Barron staff and the customers they serve, this simply means a continuation of quality service and commitment to WholeHomeÔ comfort, health, and energy solutions.
"I really do believe that I'm blessed with the best coworkers," says Brad. "We have a group of people who live our core values: we make sure we put people first [and] we focus on building great relationships. I think we're a company that honors our commitments, and I think that's something that's important to note. We stand by our mission of improving lives."
Sponsored